Military profession: Armorer
Part 1 of our miniseries on military expertise is dedicated to armourers. They must have a thorough knowledge of the technical design of each type of weapon, be able to control them, properly treat and store them, perform inspections and adjust them. We would like to thank all the fighters from the 42nd Mechanized Battalion for their excellent cooperation, who paid maximum attention to us during the filming of this part and promptly answered all our inquisitive questions. You can see what such an armourer's work in the ACR looks like in the following video:
Video: Military profession: Armorer | CZ Defence / YouTube
This mini-series aims to acquaint readers more closely with a specific selected military expertise or profession within the Army of the Czech Republic. It should present the content of the activities of individual soldiers performing the profession in a comprehensible form. We would like to thank the Army of the Czech Republic or Ministry of Defence that they allowed us to shoot the series and we believe that our readers will learn a little bit more about some ACR professions.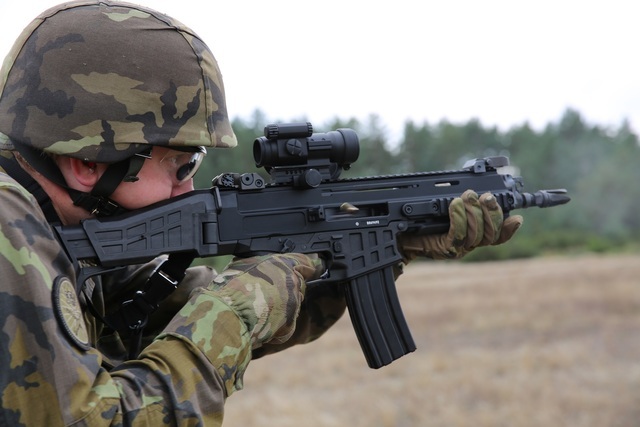 Picture: Armorers must have a thorough knowledge of the technical design of each type of weapon, be able to control them, properly treat and store them, perform inspections and adjust them. | Karel Bařinka / MoD