A successful year for Czech armourers with new challenges on the horizon
25. 12. 2022
category: Topic
This year will be a very profitable one for the Czech arms industry. The war in Ukraine has increased the demand for weapons and heavy combat equipment by leaps and bounds. This is evidenced by data provided by some arms companies. The CSG holding, which includes among others Kopřivnice-based Tatra, Excalibur Army in Šternberk, Moravia, or the Pardubice-based radar manufacturer Retia, is counting on sales of around CZK 30 billion. Excalibur Army repairs/modernizes and supplies T-72 tanks, tracked IFVs, self-propelled howitzers and rocket launchers to Ukraine. The fact is that this year almost fifty percent of Czech arms exports will go to Ukraine.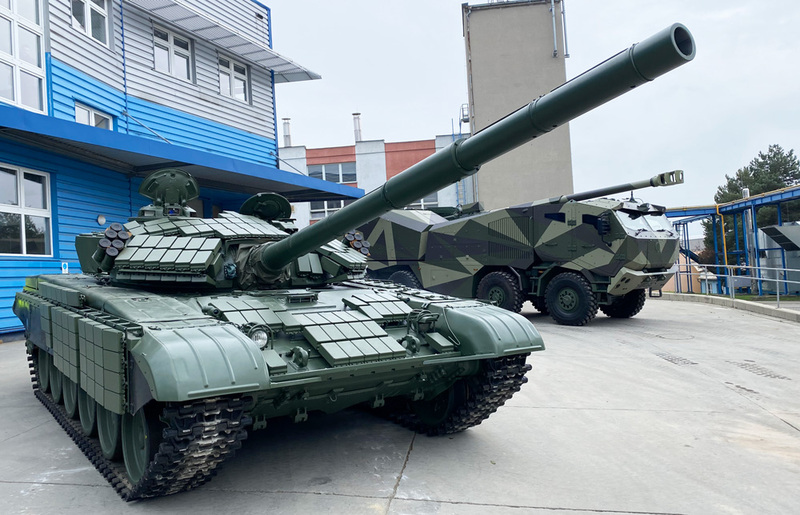 Picture: Modernized T-72EA tank, with 155mm MORANA howitzer in the background | Michal Pivoňka / CZ DEFENCE
At the Army commanders' meeting, Defence Minister Jana Černochová was able to state that the Czech Republic has been successful in its assistance to Ukraine. It is obvious that the ability to produce weapons, provide the necessary service and also cooperate with foreign partners contributes significantly to strengthening the state's defence capability and at the same time returns considerable funds back to the state budget.
However, assistance to Ukraine can take other forms than arms exports or servicing. In the words of the President of the Ukrainian Association of Defence and Security Industry, Yevhen Krupa, a pilot project is now being launched in cooperation with Kopřivnice Tatra to employ Ukrainian specialists whose defence industry enterprises were destroyed in Ukraine and whose families are located on our territory. Negotiations have already been held at the intergovernmental level and it is tentatively envisaged that up to a thousand Ukrainian engineers and technicians could arrive in the Czech Republic. In addition, it can be noted that Kopřivnice Tatra lacks 500 qualified workers.
But next year may be more difficult for the defence industry. A warning finger was raised by AOBP president Jiří Hynek. This year was exceptional, he said, also because Czech companies drew on stocks of old Soviet equipment. "Such growth will not be repeated, however, because a lot of stock was drawn on and it started to run out." According to Hynek, there will soon be a phase when companies will have to produce everything, which is not easy because there is a shortage of materials and people.
Tom Waldwyn of the International Institute for Strategic Studies confirms this view: rebuilding inventories and production capacity will be a long process. For some countries, he says, it may mean more significant investment in infrastructure. This will certainly not come cheap, as inflation, volatile supply chains and rising raw material prices drive up costs.
The situation with the shortage of gunpowder is an illustrative example. According to the German newspaper Die Welt, German munitions factories are mainly facing a shortage of fibre residues from the processing of raw cotton, whose reaction with nitric acid and sulphuric acid produces nitrocellulose, which is used to produce gunpowder. And the most important supplier of cotton residues is China. But supplies from here have now slowed down considerably. It started with the disruption of supply chains due to the pandemic. It can now take up to nine months from placing an order to delivery, whereas in the past it took at most three months. The question is what the loosening of covid restrictions in China and the possible increased morbidity in the population will do to supply. The situation is therefore very unpredictable. In addition, some analysts say that the Chinese see the supply restrictions as part of a 'systemic competition' between the West and China. If, for example, a US-China 'chip war' is under way, then the above thesis may not be far from the truth.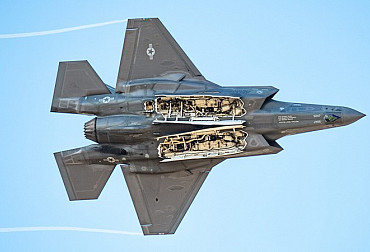 In light of these challenges and potential turbulence, the extent to which Czech defence companies are able to expand and diversify their production portfolio and win new contracts outside Ukraine is important. The aforementioned CSG holding is undoubtedly successful in this respect, having managed to acquire Fiocchi, a global manufacturer of small calibre ammunition with production in Italy, the UK and the USA. At the same time, the holding has also penetrated the Asian market, where it has won two contracts for the Indonesian Ministry of Defence worth over EUR 500 million (almost CZK 12.2 billion) for the supply of a medium-range air defence system and a tactical ballistic missile system. The contract is the responsibility of Excalibur International, which is part of the holding company and another holding company, Retia, is also involved.