Colonel Ivo Zelinka: The military has no more valuable asset than its credibility
Colonel Ivo Zelinka is currently the commander of the Group of Cybernetic and Information Forces in Olomouc. Many people also know him as the head of communication for the Armed Forces of the Czech Republic, a position he held in the first half of this year. However, Colonel Zelinka's life is mainly associated with the 43rd Airborne Battalion, or Regiment. He has participated in a total of four foreign missions, one in Kosovo and three in Afghanistan. In the United States, he completed the elite US Army Ranger School course and also obtained a Master of Military Science degree from the Marine Corps University. Colonel Zelinka accepted our invitation and became one of the guests in our CZ DIALOGS discussion program.
Video: Interview with Colonel Ivo Zelinka, the commander of the Group of Cybernetic and Information Forces / CZ DEFENCE
On January 1, 2020, a reorganization of the entire military unit took place. It was integrated into the organizational structure of the newly created Cyber and Information Operations Command (VeKySIO), and the unit's name changed to the Cyber and Information Operations Group, which is known as the Cyber and Information Operations Group today. This unit retains all the capabilities of the former 103rd CIMIC/PSYOPS Center, and new capabilities were added, primarily focused on information operations, information support, cyber defense, and information operations in cyberspace.
The command and staff of the unit can be found in Žižkov barracks in Olomouc, where some of the unit's personnel are also stationed. Others are partially located in Bystrovany barracks in Olomouc and partially in Brno.
Specialists of the Cyber and Information Operations Group are currently deployed in foreign operations in Iraq (Operation Inherent Resolve) and Lithuania (Enhanced Forward Presence). The Information Operations Center integrates CIMIC and PSYOPS capabilities. Specialists from the center are designated to support the Czech Armed Forces, NATO, and the EU and carry out civil-military cooperation and psychological operations according to NATO standards. During national and international training, a strong emphasis is placed on high professional competence in the fields of CIMIC and PSYOPS, language skills, and knowledge of socio-political realities. These specialists maintain continuity of knowledge gained during deployments in Bosnia and Herzegovina, Kosovo, Iraq, Afghanistan, Mali, and other areas.
As part of the discussion, Colonel Zelinka adds that the Olomouc garrison is one of two basic components of the Cyber and Information Operations Command. The other part is in Brno and is focused on cyber defense, while the Olomouc unit deals with information operations in the broadest sense. Information operations aren't just computer games, and only a small part of the unit is involved in programming. "The rest, to put it in layman's terms, includes copywriters. These are soldiers who write creative texts tailored to the target audience. There are also individuals who can work with cameras and cameras. Graphic designers who can perform reasonable post-production and those who understand the psychological aspects of information dissemination. And certainly, there are also programmers. These are individuals who can be attached to a combat unit and identify situations suitable for possible psychological or information operations. If you were to liken it to a university, you have several fields," Colonel Zelinka explains.
We were curious about whether the unit's work and effectiveness are measurable and what the unit's "battleground" actually is. Is it cyberspace, social media, or another domain? According to Colonel Zelinka, it's essential to understand cyberspace as one of the domains of battle, just like the well-known domains of land, sea, and air. "The navy, that's submarines and surface fleets, and so on. We have cyberspace, which is our environment, but we also operate outside of it. For instance, CIMIC units are primarily active in the physical environment, but the Information Operations Center has its place in cyberspace, so by definition, it's clear that we primarily operate there," explains Colonel Zelinka.
The results of the unit's work, according to Colonel Zelinka, are visible. In fact, he had the opportunity to verify the effectiveness of their work even before coming to Olomouc. "I have a tremendous advantage that I spent half a year on the General Staff in the position of the person responsible for army communication, and many of the products people could see every day on the social media of the Czech Armed Forces," says Ivo Zelinka. He emphasizes that when constructing a communication strategy, it was always important for him to set communication goals and then provide precise assignments to his current position in Olomouc, where all communication was processed. Finally, it's also necessary to consider the conclusion, such as the placement and management of discussions and so on. A similar process applied to social media work. Another interesting aspect of the work style is the fact that the Czech Armed Forces' cyber and information operations are still under construction. This means it's not about following a manual or established activities but having the opportunity to realize many things based on their own ideas and approaches that eventually become the norm. "These are generally things that I seek. Whether it was with the paratroopers when I was jointly responsible for building the airborne battalion, where it was not possible to adhere to established tracks, but it was necessary to be inspired either abroad or invent something from scratch. Here, it's a very similar situation. After all, cyber forces were created in the same year that the airborne battalion was created. So many of the things we had to deal with in the airborne battalion, I also have to deal with here. Whether it's doctrine, immovable infrastructure, training, equipment, personnel strength," Colonel Zelinka says.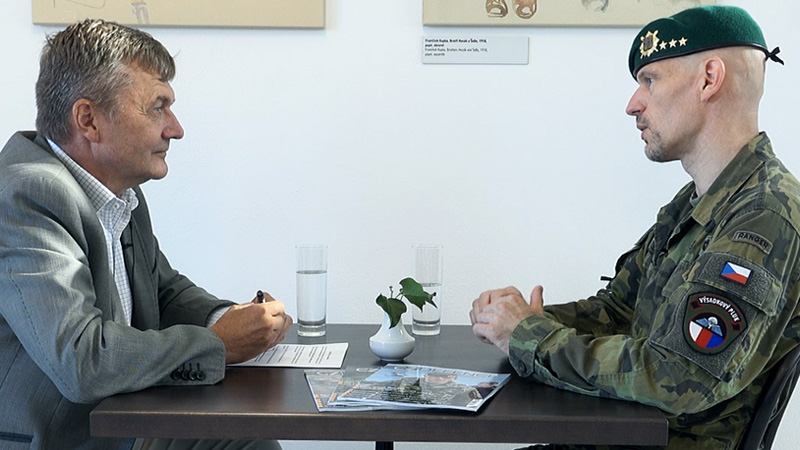 As previously mentioned, the Information Operations Center integrates the capabilities of Civil-Military Cooperation (CIMIC) and Psychological Operations (PSYOPS). Both of these components operate under one roof in the Czech Army, but in some foreign armies, CIMIC works separately. Colonel Zelinka emphasizes the need to explain what information operations entail, highlighting that they essentially function as marketing campaigns. These campaigns involve setting goals and defining what you want to communicate, and they consist of multiple information outputs over time. The results of these campaigns are measured to assess their effectiveness, whether they engaged the audience, and if they led to a change in the perception of a particular issue. Colonel Zelinka points out that this differs from psychological operations, which are exclusively used during wartime. The primary objective of psychological operations is to target enemy soldiers and achieve measurable tactical effects, such as persuading enemy soldiers to surrender. He provides an example to illustrate this point, mentioning that when a Russian soldier sees a video on a Russian social network depicting the Ukrainian army treating Russian captives well and providing good living conditions, it influences the psychological aspect. Russian soldiers may think it's not a bad idea to be captured because nothing bad will happen to them, and they will eventually be released. The essence of these campaigns lies in working with information and emotions.
Part of cyber warfare includes the dissemination of targeted disinformation. We were interested in whether the Cyber and Information Operations Group utilizes such a tool. Colonel Zelinka firmly rejects this approach, citing two reasons for not disseminating disinformation. The first reason is moral, emphasizing the importance of trust in a democracy. Working with disinformation is fundamentally wrong as it erodes public trust. The second reason is that every lie is eventually exposed; it's just a matter of time. It could take hours, days, or even years, but the truth eventually comes to light. For the army and the state, credibility is the most valuable asset. What they say must be taken extremely seriously and based on verified information. When looking at the social media activity of the Czech Armed Forces over the past half year, you won't find any lies because it is their highest imperative. Colonel Zelinka points out that the situation in Russia is different because it's not a democratic society. They dare to lie to their own citizens and soldiers as sowing mistrust is part of their modus operandi. However, the Czech Republic operates under different principles and standards.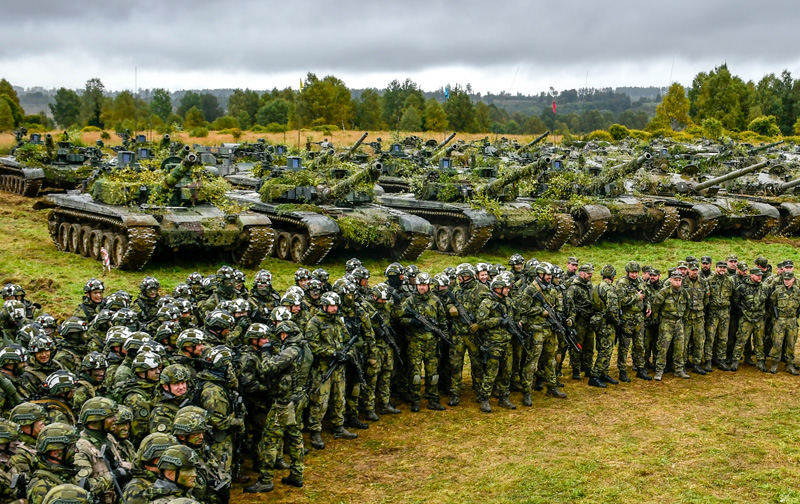 We further discussed topics such as the communication between the Czech Armed Forces and the Czech population, the subjects that need to be addressed in the public sphere, the British model of communication, and collaboration with other Allied armies. We also learned that the unit is, in fact, deployed constantly, even during peacetime. We also talked about the impact of cyber and information campaigns on the formation of the country's defense strategy. In fact, this document will be discussed and approved by the Czech government at its regular meeting on Wednesday. If you want to learn more, watch the full interview at the beginning of this article.