Czech soldier Achieved the Second Best Result in the Engineering Course for the US Marines
Planning a base on a "green field" or breaking through a wall into a built-up area was only a small fraction of what First Lieutenant Jan Rejmont learned in an engineering course for United States Marine Corps officers. 13 participants, of which only one was Czech and one Filipino, spent almost half a year at Camp Lejeune military base in North Carolina.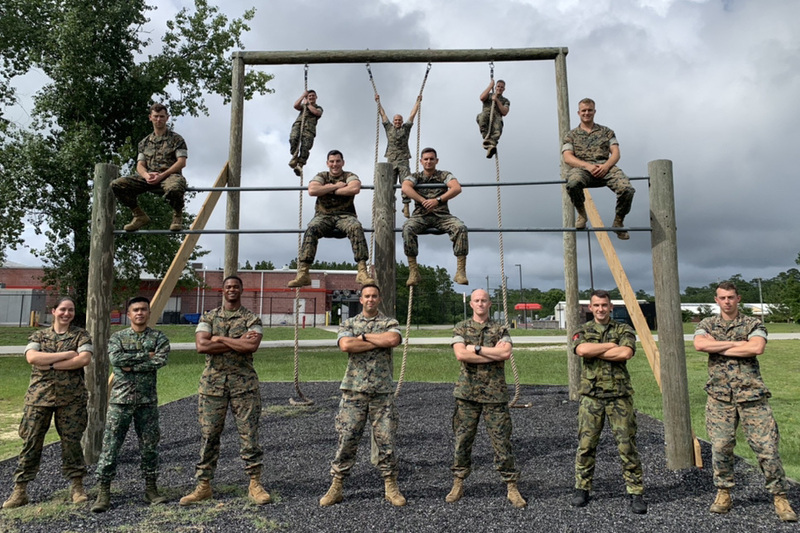 Picture: Group photo of Combat Engineer Officer course participants, First Lieutenant Jan Rejmont – second from right (bottom) | archive of 1LT Jan Rejmont, army.cz
"The Combat Engineer Officer course is intended for newly recruited Marines who are to learn as much as possible from the field of engineering. Therefore, most of it was devoted mainly to lectures and then also exams. Towards the end of the course, we also went through some practice," said the Chief of the Combat Training Group of the 151st Engineer Battalion, First Lieutenant Rejmont to give us an idea about the focus of the course.
English is key
The basic prerequisite for participation in this course was not only engineering expertise, but mainly knowledge of the English language. Before joining, each foreigner needed to pass an ECL test, which he or she would retake once more upon arrival at the base. "It's also important to be able to use the language actively. It took me a while to get into it, but then it was no problem. I expanded my vocabulary mainly with military terminology and it helped me a lot to start talking in English, because there was no other option," describes the Czech engineer.
Planning and presentations are essential
The main task of local lecturers was to teach the students how to plan. Whether it was the establishment of barricades or passages in barricades, crossing a water barrier or building a base on a green field: "We had to think of everything when planning. Prepare the whole construction schedule, draw an outline. The base also includes for example a water treatment plant and a source of energy to make the base self-sufficient," explained Rejmont.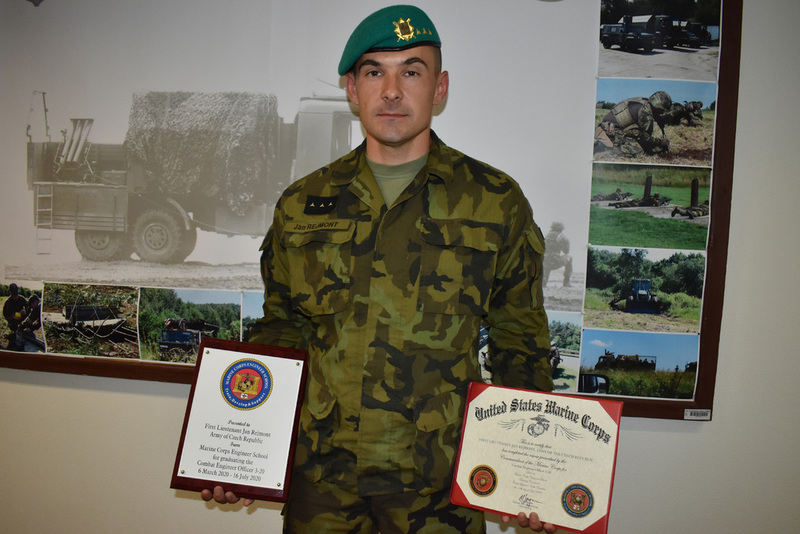 Picture: First Lieutenant Jan Rejmont with his certificates | army.cz
It was also important to make everything into a presentation and then present it to your superior, in this case the examining lecturer. "We usually create presentations for the commander only during larger trainings. In America, however, it is customary to make presentations at each slightest activity of the unit. That's why they put a lot of emphasis on preparation and planning during the course," says the participant of the Marine course.
Urban breaching
According to Rejmont, every subject discussed was interesting, mainly due to the different techniques and equipment used in the Marines. But what he liked the most were blasting work and urban breaching, i.e. violent access into buildings. "It was a completely new thing for me. Basically, you use explosive devices to get into predetermined objects through windows, doors or walls."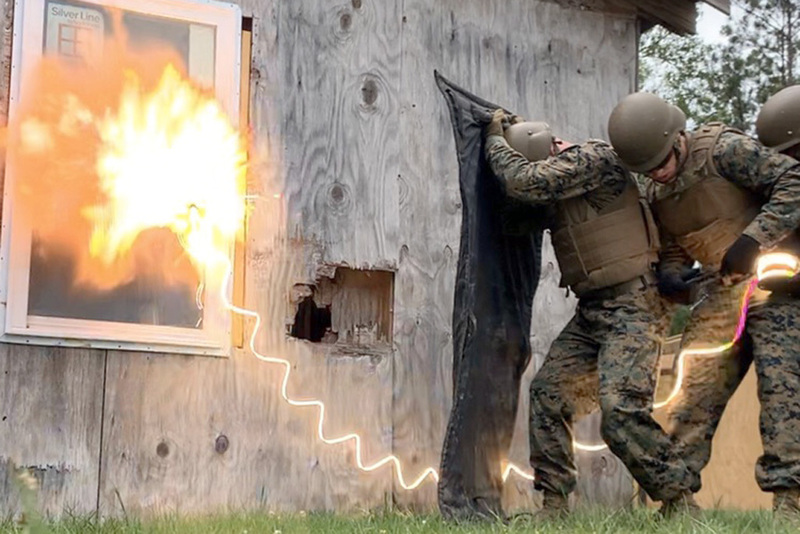 Picture: Urban breaching – violent access into buildings | archive of 1LT Jan Rejmont, army.cz
The course also included an examination of MOS Specific Physical Standards, which is similar to a professional examination focused on engineering expertise. It consisted of non-traditional disciplines such as knocking out doors with a battering ram on time, moving the wounded in a complete tactical gear, or lifting a model of a heavy machine gun.
COVID-19 measures could not have been avoided
The course was also affected by measures due to the COVID-19 infection. "We had to wear masks, especially in shops or in the dining room. Basically, we didn't leave the base during the whole course, we only went out maybe twice. All due to strict hygiene measures. But honestly, there was no need for us to leave the base, because there was absolutely everything we needed for life," explained Rejmont.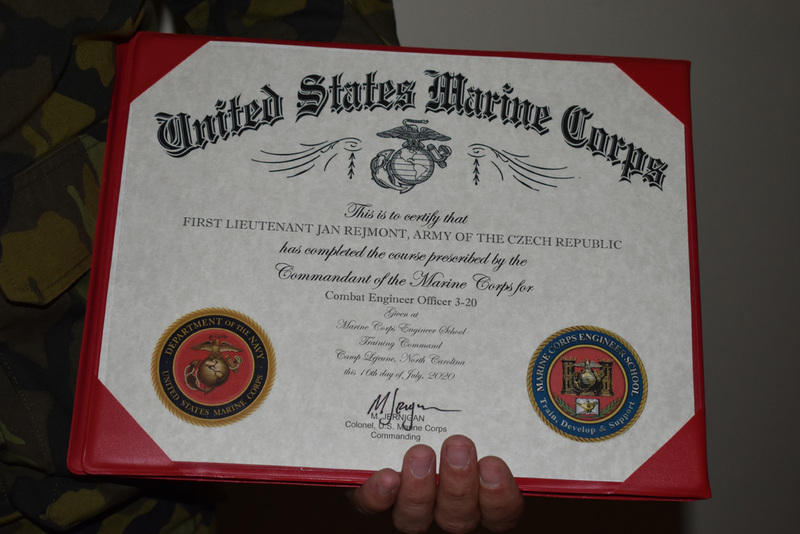 Picture: "United States Marine Corps" certificate | army.cz
The output of the entire course is a certificate of the "United States Marine Corps" and especially valuable experience that the First Lieutenant can use in future planning of trainings within the 15th Engineer Regiment.