EU member states should increase their defence budgets
The European arms industry is in many aspects lagging behind the American one, the disinclination of European states to increase their defence budgets is one of the major problems, says Jiří Hynek, president of the Defence and Security Industry Association of the Czech Republic (DSIA).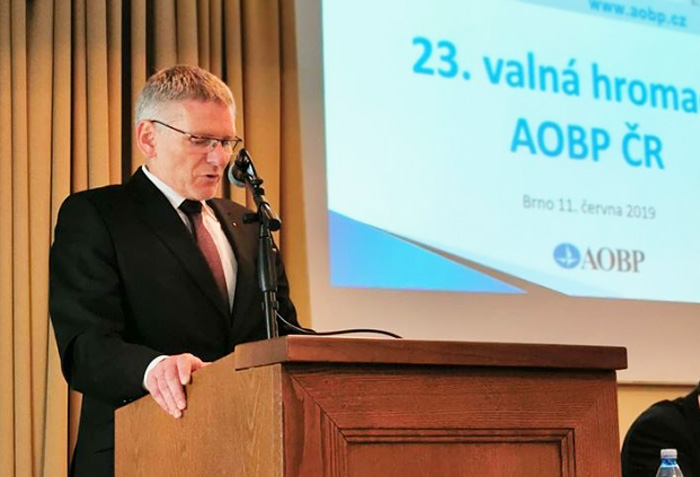 Picture: Defence and Security Industry Association of the Czech Republic (DSIA) president Jiří Hynek | DSIA
What present problems deals the DSIA with?
There are many problems or challenges the DSIA has to deal with. Beginning with home contracts, following with export issues to legislation and course in the EU.
Could you be more specific, for example in home contracts?
The acquisition of modern weapon systems according to the Army needs and compliant to world trends within reasonable time still fails. During last twenty years there was created so complex and complicated system that even occasional acquisition is almost a miracle. Besides that, people at key posts are changed very often. I don´t even remember how many minister deputies for acquisitions have there been since my election DSIA president in 2011. Not to mention key managers. Take a look, for instance, at the state of affairs of radars, helicopters and armoured vehicles. The first negotiations with the industry on acquisition of radars took place sometime after my first election the president. However, the necessity of acquisition of 3D radar that would replace the worn-out Soviet hardware had already been discussed at the end of 1990s. The then politicians refused to support development of joint Polish-Czech 3D radar and since that time there is invested a lot of money into old Soviet hardware to maintain that operable. Now, the radars shall be bought from Israel. However, I don´t even dare to guess, when the Army gets them.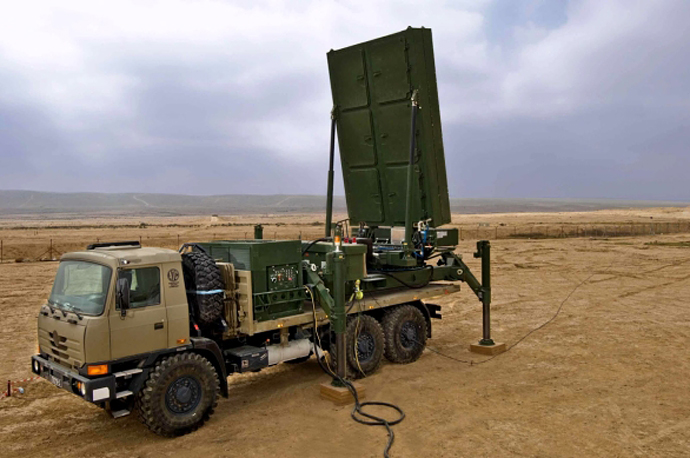 Picture: I don´t even dare to guess when our army gets new radars (ELTA ELM-2084 new radar system at the photo) | IAI
Should it go the same way with other systems, it would be wrong. I wish the important projects to start next year as declared by the Ministry of Defence, however, my experience advises me to curb my optimism. On the other hand, I have to acknowledge the Ministry of Defence endeavour for home industry integration into contracts, which means given part at supplies performed by foreign companies. That is the right way that guarantees our security. Weapons systems´operability and ammunition deliveries cannot be left only in hands of foreign companies. The state security may not be only EU "internal market" matter, as sometimes Brussels´statements may look like. It is namely a matter of policy and strategy. However, even here goes that we have to wait for definite negotiations results on integration of Czech companies into contracts.
At the beginning you mentioned EU. What is your point of view at situation course regarding the European Defence Fund (EDF)?
The EDF aims to strengthen European arms industry which is in many aspects lagging behind the USA. Another powers not only tail it, but they are even beginning to be ahead of it. At the end of this EU investment plan should be independent (sovereign) European industry with technological supremacy. This should be performed via strengthening of collaboration through the EU in defensive research and development field. Although it is a nice idea, but the question is in what extent it is realistic under actual political circumstances. The disinclination of many states to increase their defence budgets, EU weakening by the leaving of Great Britain (should it really happen) as well as diverse perspectives of member states to EDF implementation, this all is not very encouraging. Besides that, we have to wait for the new European parliament to pass the wherewithal for the EDF. The new parliament does not favour that unlike the previous one. I think it would be perfect to increase member states´ defence budgets, leaving the management up to their own security needs. Apart from that there should be impetuses motivating to cooperation, for instance in tax area. However, that is unrealistic at the moment. Therefore, we endeavour to involve companies in projects that are and namely in the following financial framework will be announced by the Commission.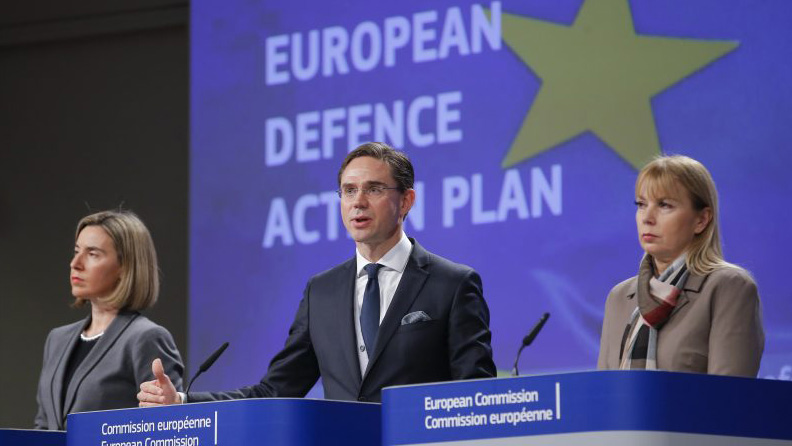 Picture: The EDF aims to strengthen European arms industry which is in many aspects lagging behind the USA. | EPA
Which projects should the Czech industry within the EDF focus on?
There is excellent research and development support from our universities, from the Academy of Sciences as well as from many companies. Acting against drones has, for instance, great potential in our country. In our state, there is an excellent training of pilots at simulators and subsonic aircrafts, suggesting is also development of new systems for radiation, chemical and biological substances detection, research and development of new materials etc. I think there stands an opportunity in the artificial intelligence which is the state priority as well as in cybernetic defence. Nevertheless, even other projects may get on, depending to invention of companies and research institutions, what ideas will they present. DSIA is ready to provide them with needed information.