Government approves mandate for the deployment of Czech Armed Forces soldiers in Slovakia
The Government of the Czech Republic has approved a mandate on the proposal of Defence Minister Jana Černochová, which will allow members of the Czech Army to operate in Slovakia until 30 June 2023. If the proposal is approved by both chambers of Parliament, including their defence committees, the Czech Armed Forces will contribute up to 650 soldiers to the NATO multinational battle group in Slovakia.
"I believe that the mandate will be approved as soon as possible. In light of Putin's unprecedented invasion of Ukraine, there is no time to delay. We want to help our Slovak partners to build a battlegroup, which we would also command, as soon as possible," Minister Černochová explained, adding that due to the geographical and political proximity and the above-standard level of relations, Slovakia is the most natural destination for the Czech Armed Forces soldiers in this situation.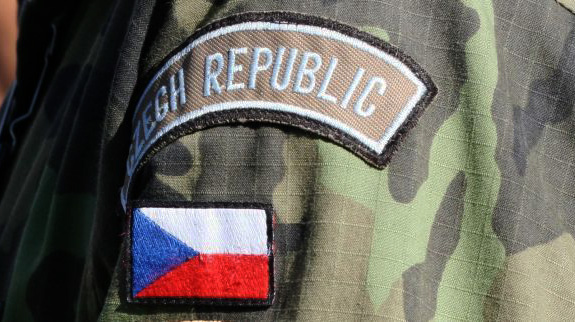 Picture: Government approves mandate for the deployment of Czech Armed Forces soldiers in Slovakia as part of the eFP mission (illustration photo) | Ministry of Defence of the Czech Republic
The creation of the battle group in Slovakia is part of the effort to strengthen the eastern wing of the North Atlantic Alliance in response to the sharp deterioration of the security situation due to the Russian attack on Ukraine. NATO has therefore decided to prepare the establishment of a permanent Alliance presence in Slovakia, Hungary, Romania and Bulgaria. These are NATO multinational battle groups similar to the eFP mission, in which Czech troops have been operating in the Baltic States since 2018.
Negotiations with Slovakia on all the details of the multinational battle group are still ongoing. The total number of troops should be around 1,500, with the Czech Republic being offered the role of lead country. This means a permanent contingent of at least 400 men, including a commander, a Military Police team and combat and logistic support units.
Currently, it is expected that Germany, Slovakia, Poland, Slovenia, the USA and the Netherlands will also join the battlegroup and its construction may be completed within months. The costs associated with the deployment and operation of the Czech Armed Forces in Slovakia will be covered by the ministerial budget and are estimated at EUR 540 million. CZK 540 million.
The mandate approved by the Government also includes a logistics unit of about 50 soldiers to build and operate a humanitarian base for Ukrainian refugees near Liptovský Mikuláš.