Government approves sending a Czech Army unit to help Poland
Today, Defence Minister Lubomír Metnar, together with Foreign Minister Jakub Kulhánek, submitted to the Czech Government for approval a draft mandate for a Czech Army unit to be deployed to assist the Polish Armed Forces on the border with Belarus. The mandate must now be approved by the Chamber of Deputies and the Senate of the Parliament of the Czech Republic.
"I believe that both chambers of the Parliament will discuss the matter next week so that the Czech troops can leave as soon as possible. We want to give the armed forces of our northern neighbour the maximum possible support," said Minister Metnar.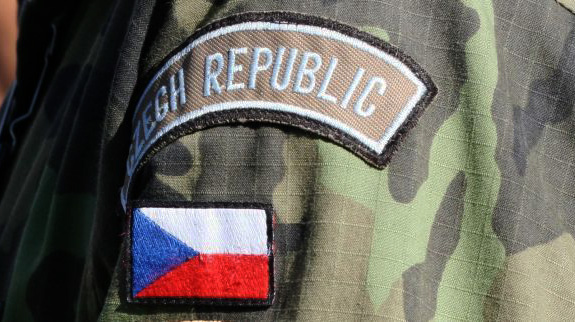 Picture: The Government approved the deployment of a Czech Army unit to assist Poland. The mandate now needs to be approved by the Chamber of Deputies and the Senate of the Czech Parliament. (illustration photo) | Ministry of Defence of the Czech Republic
On Friday, 3 December 2021, Poland responded positively to repeated offers of military assistance from both Prime Minister Andrej Babiš and President Miloš Zeman, who had already addressed Poland in an official letter in November. The specific parameters of the assistance were then negotiated by representatives of the Czech Army with their Polish counterparts.
The proposed mandate envisages a unit with a maximum number of 150 members of the Czech Armed Forces, who could operate in Poland for up to 180 days. According to Metnar, soldiers from several units are to operate in Poland and will rotate in roughly monthly tours. The 15th Engineer Regiment, the 53rd Regiment of Reconnaissance and Electronic Warfare, the 102nd Reconnaissance Battalion and the 533rd Unmanned Systems Battalion are to be deployed.
These will be mainly engineer specialists, which Poland has identified as a shortage of expertise. Their task will be to carry out engineering works for the construction, maintenance and repair of border barriers, building and maintenance of roads in the area of operation and monitoring the border during day and night hours.
Czech soldiers should not be in direct contact with migrants during their tasks and will have weapons only for personal protection. The legal framework for their deployment will be provided by the NATO Status of Forces Agreement, the so-called NATO SOFA. Transportation of troops to theatre will be partly by road and partly by rail (mainly due to heavy engineer equipment). The location is still to be determined.
The cost of the deployment and operation of the MoD forces and assets in Poland is estimated at EUR 86 million. The cost will be covered by the MoD budget chapter.
There are currently about 7 000 migrants on the Polish-Belarusian border.