Interview with the President of the Association of Defence and Security Industry of the Czech Republic
We bring you an interview with Jiří Hynek, President of the Defence and Security Industry Association of the Czech Republic (DSIA), in which we asked not only about the upcoming IDET international defence and security technology fair, but also other questions about the Czech defence and security industry.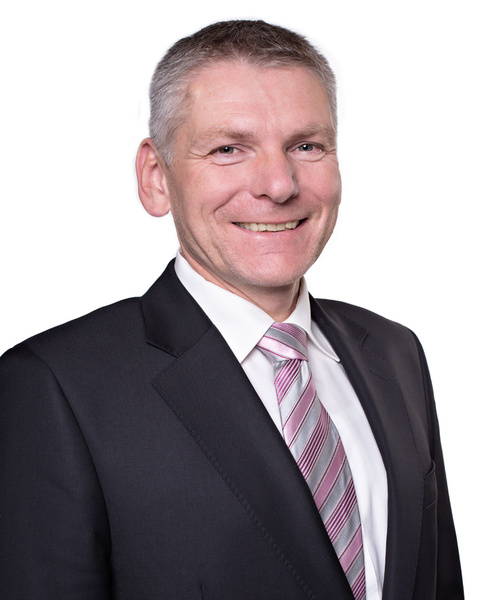 Picture: President of the Defence and Security Industry Association of the Czech Republic (DSIA) Jiří Hynek | DSIA
After two years, the International Defence and Security Technology Fair IDET will take place in Brno, along with the accompanying ISET and PYROS trade fairs. Finally, despite the persistent pandemic of covid-19. How are you looking forward to the fair and how do you think it will run? Shouldn't it have been postponed, like many other fairs?
I am certainly very happy that the fair will take place. It would be pointless to postpone it any further, after so long you really need personal contact. Of course, we must not gamble with people's health, but the epidemiological situation in our country is improving and makes it possible to hold a whole range of events. The IDET fair is also governed by hygiene rules so that everything can run as smoothly as possible. I believe that under reasonable conditions it is right that the fair should take place. The Czech defence industry needs trade fairs, conferences and other pro-export activities, there is no dispute about that.
What can visitors to this year's IDET look forward to? Won't the fair be "poorer" than in previous years because of the covid? And will you, as an Association, also take part in it?
I can already say with certainty that foreign delegations from several continents will be arriving. We don't know the exact number yet, after all, the situation in the world is still changing with each passing week, if not day. But there should be foreign delegations from the European Union, North Africa and the Middle East, South and South-East Asia and North America. We as DSIA will have our own stand at IDET, together with our Slovak counterparts ZBOP (Association of Security and Defence Industry). DSIA has also prepared one novelty this year - the Start-up Innovotion Pavilion, in which five innovative Czech start-up companies in the field of defence and security technologies will be presented at a separate stand. I featured all five exhibiting start-ups in your magazine recently. If you take my recommendation, I would like to invite you to the IDET fair, which promises to be an interesting and informative spectacle.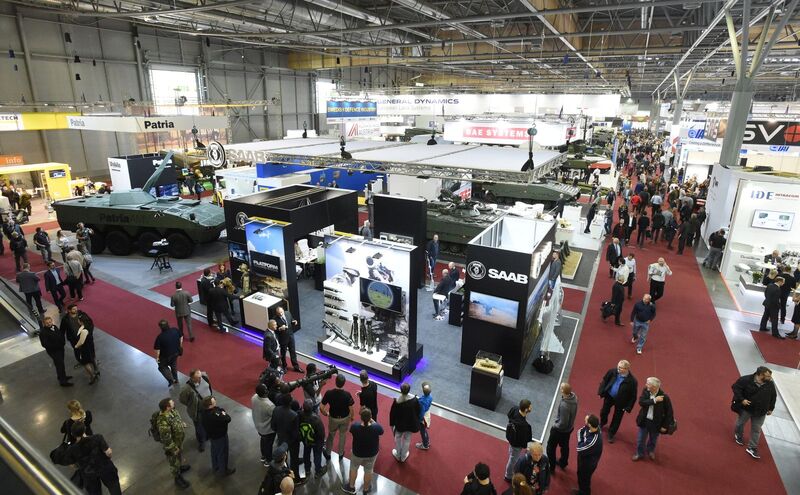 Picture: International Defence and Security Technologies Fair IDET will take place this year from 6-8 October 2021 | BVV Trade Fairs Brno, a.s. / CC BY NC-ND
Throughout the pandemic, you have often written about how it has affected and continues to affect the defence and security industry. How has the Czech industry fared in difficult times, especially last year and this spring?
It is true, the whole world was affected by the pandemic, the Czech Republic not excluded. The pandemic itself and a series of frequently changing government measures affected the activities of both the Association and our member companies. However, I am happy to say that despite all the difficulties, the Czech defence and security industry did extremely well, even better than in previous years, paradoxically. This is good news, above all because it shows how extremely important this sector is for the running of the state, both in times of peace and, above all, in times of crisis, which may not necessarily be a war, but, for example, an energy or food crisis or a pandemic. What is needed now is for those in the professions to realise this, take it into account and act accordingly. In spite of the many problems caused by pandemics, I insist that security is still paramount. That is why I assume that there will be no major changes, for example, in military budgets.
Was the mostly pro-export orientation of the Czech defence and security industry still valid during the pandemic?
It is still true that exports account for around 90 percent of the Czech defence and security industry's production. In addition, strong defence industry exports have several undeniable advantages - one is, of course, the considerable economic benefit, which is particularly important for the state in the current situation, and the other is the fact that the defence industry helps maintain the production capabilities of defence and security technology companies, which the state can use to its advantage in the event of a crisis. On top of this, the defence industry produces products with high added value. Despite this, however, there are still a number of obstacles to be worked on, which are being thrown under the feet of the industry, either by the state or by the European Union. We could talk at length about licences, whether export or transit licences. And I am afraid that, given the current state of affairs, we will be talking about them for a long time to come.
You have been an expert in the field of defence and security for many years, and this year you have been successfully leading the Defence and Security Industry Association for exactly ten years, which recently surpassed the 130 members mark. Does it ever annoy you when experts see solutions to problems but politicians don't listen? Wouldn't you like to have more say in things yourself, not only as an expert but also as a politician?
You are right that people often feel helpless when they see some political decisions, but they know that if they had the opportunity, they would do things completely differently and perhaps even better. I am sixty years old, I have enough knowledge and experience to change things for the better, but at the same time I still have enough drive to do it. And I don't much like what my children are growing into. That's why I'm going into politics with the goal of changing our lives for the better and keeping a clean slate. I am the leader of the Oath Movement candidate in Prague. I have used my expertise and professional experience to develop the movement's election manifesto, for the Defence and Security section. The right to defend one's life, an armed and operational army, a strong domestic industry, stopping illegal migration, energy and food self-sufficiency - this is at least a list of what I consider important in this area. My view of this area is best summed up by the statement of the First Republic's Minister of National Defence, František Machník: "... so that friends and enemies can see that we love our country and that we are determined to do everything to defend it."
Do you yourself have any wishes for this year's elections?
I personally value freedom most of all, in all its breadth. Colonel Josef Jiří Švec, commander of the 1st Division of the Czechoslovak Legions in Russia, once said: 'Freedom is worthy not of those who have conquered it, but of those who can preserve it.' Freedom was won by our ancestors, it is up to us to preserve it. I'll do everything I can. So I would like to conclude by urging all fellow citizens to come out and vote on Friday and Saturday, regardless of who they cast their vote for. Elections are the spice of democracy and I unfortunately remember a time when elections were not free. I do not want our children and grandchildren to see anything like that. Take a little walk to the polls and exercise your right to vote.