Interview with U.S. Army General (ret.) John Novalis not only about the Viper and Venom helicopters for the Czech Army
Last week we had the opportunity to conduct a personal interview with U.S. Army Brigadier General (ret.) John E. Novalis II. John Novalis has had a storied military career. A 1987 graduate of the United States Military Academy, he holds a bachelor's degree in economics from the United States Military Academy and master's degrees in human resources from Webster University and in national security strategy from the United States National War College. Novalis was an Apache attack helicopter pilot (AH-64D), flying over 500 combat hours. He has participated in numerous overseas missions, including a humanitarian mission to Haiti. He participated in combat operations in Iraq for three years and Afghanistan for one year.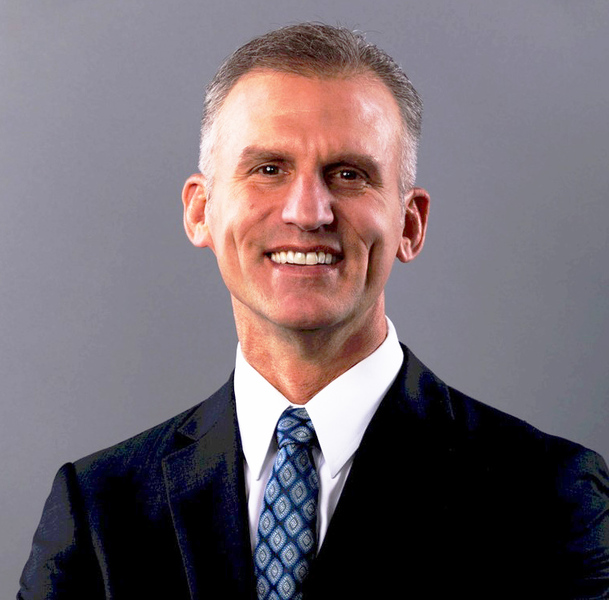 Picture: Retired U.S. Army Brigadier General John E. Novalis II | John Novalis Archive
John's key service assignments included serving as executive assistant to the 18th Chairman of the Joint Chiefs of Staff from 2015-2017, where he provided independent military strategic policy advice to the President of the United States and the Secretary of Defense. One of his most recent Army assignments was as Deputy Chief of Staff for Operations for the Multinational Force Northeast (NATO), based in Szczecin, Poland, where he directed NATO's joint force operations and maintained U.S. strategic imperatives in Northeast Europe. Prior to that, he was the Deputy Commander for the 101st Airborne Division (Air Assault) and Deputy Commander, Ground Forces Maintenance and Training for Operation Resolute Support in Iraq, where he managed logistics, maintenance and base development. John Novalis currently works for Bell Textron Inc. as a global military sales strategist.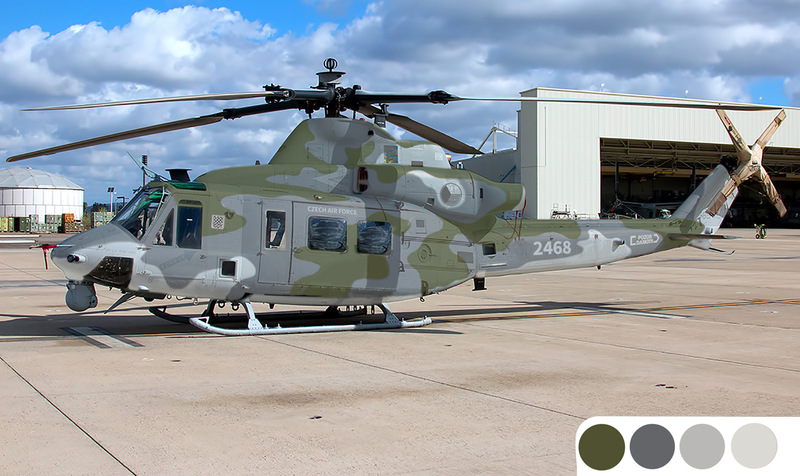 Picture: As part of an intergovernmental agreement with the U.S., the Czech Republic ordered 12 new Bell helicopters in December 2019 - 4 AH-1Z Viper attack helicopters and 8 UH-1Y Venom multi-role helicopters (pictured) | VHÚ Praha
The Czech Republic has ordered the delivery of 12 new Bell helicopters - 4 units of AH-1Z Viper attack helicopters and 8 units of UH-1Y Venom multi-role helicopters - for more than 17 billion crowns under an intergovernmental agreement with the US in December 2019. These helicopters will replace the existing Mi-series machines from the Soviet era. Experts and the defence ministry have warned from the start that this is only the first phase of the purchase. In February, Defence Minister Černochová said that the current numbers of combat helicopters (Viper) in particular were insufficient and admitted that there should be more. In the future, 8 additional Viper helicopters and 4 Venom helicopters could be purchased, which would mean a total of 12 Viper and 12 Venom helicopters in the service of the helicopter air force of the Czech Air Force.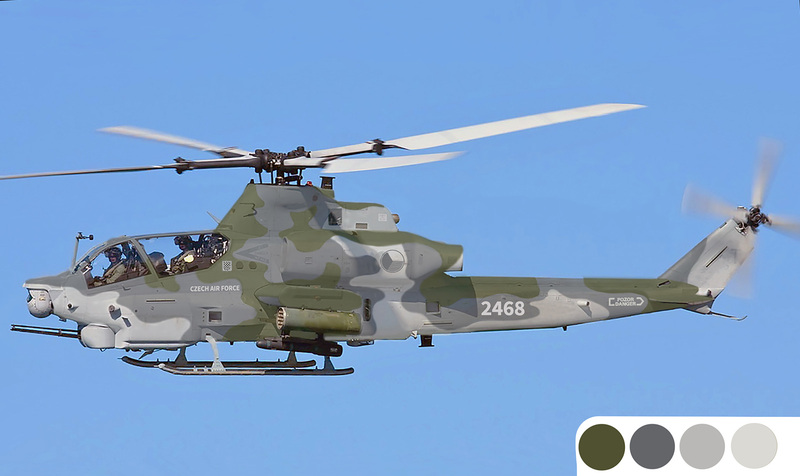 Picture: New Venom and Viper helicopters for the Czech Armed Forces receive camouflage from VHÚ | VHÚ Praha
We asked the General the following questions in connection with the acquisition of new American Viper/Venom helicopters for the Air Force:
You have a long and rich career in the military, including participation in foreign missions (Iraq, Afghanistan). What was the biggest challenge for you in foreign missions?
I would like to answer this question from two different perspectives. From a personal, human point of view, the long separation from my family was very difficult for me. It was especially hard at Christmas, during the holidays, or when my children had birthdays and I couldn't see them in person.
From a military point of view, the most difficult thing for me during foreign missions was the logistical support of food, ammunition, fuel and other supplies. Many armies underestimate logistics, as we can see in the example of Russia, which is still facing major logistical problems in the fighting in Ukraine.
How important do you think the role of combat and multirole helicopters is on the 21st century battlefield?
It must be said up front that, from a strategic point of view, only certain weapons cannot operate effectively on the battlefield. First and foremost, the Army must fight as a combined force - air power, ground forces and navy, if available. Helicopters should operate in conjunction with supersonic air power, tanks, air defense, etc. It is important to spread the adversary's attention across different targets and force him to make difficult decisions about what to focus on primarily.
Within the air force, the advantage of helicopters is that they can, unlike supersonic aircraft, take off and land outside the airfield, e.g. in the field, and can thus be hidden from the enemy. During the initial Russian invasion of Ukraine, the Russians targeted airfields that they were shelling, which essentially made it impossible for Ukrainian aircraft to take off. This made it impossible to operate from the damaged Ukrainian airfields, and if Ukrainian fighter planes used another country's airfields, it would risk conflict for that country.
The Czech Republic ordered 12 new helicopters (4 AH-1Z Viper attack helicopters and 8 UH-1Y Venom multirole helicopters) from Bell in December 2019. In the future, it is believed that 8 additional Viper helicopters and 4 Venom helicopters could be purchased. In your opinion, would 24 helicopters (12 Viper and 12 Venom) be a sufficient number in the context of maintaining and developing the helicopter capability of the Air Force?
Yes, a number of 20-24 machines is optimal for mission assurance. In 2006, I commanded 24 Apache helicopters and had to perform different missions every day for a year. I believe that if I had fewer machines then, the mission would have failed. Of course, more simultaneous missions would then require more helicopters. A larger number of helicopters in the Army would not only be a clear positive signal to NATO as a partner, but it would also be a signal to the enemy that you take your defence seriously.
In February, LOM PRAHA s.p. started construction of a new H-1 plant, which will be used for repair and servicing of Venom and Viper helicopters. Some of the aircraft mechanics will undergo a retraining course directly with the manufacturer in the USA, while other flight technicians will subsequently be trained in the Czech Republic. There will also be a new Flight Training Device (FTD) simulator centre, which will be equipped by a subsidiary of VR Group. How do you evaluate the cooperation with LOM PRAHA s.p. so far?
LOM will repair and maintain the helicopters and we are well aware of the importance of Bell's business with LOM, especially given the current situation. As far as the training of Czech mechanics is concerned, a number of them will be sent to the USMC training centre where they will be trained together with the future pilots of the new helicopters. The rest will be trained in Náměšt' (22nd Helicopter Air Base Náměšt' nad Oslavou, editor's note).
As far as the simulator centre is concerned, LOM must provide the facilities in the form of a building, Bell will then supply the simulator itself. However, the construction of the facilities to house the simulator has not yet begun. The cooperation with LOM has been good so far. Bell is also looking for other companies to work with, not only on military projects but also on civilian ones.
In your opinion, is the type and number of armament of future Czech helicopters sufficient?
I don't want to go into details. The Czech Government has ordered standard equipment - machine guns, Hellfire missiles and other missiles. However, the situation changed significantly a few days ago, which I think will have an impact on future numbers.
Where are or will be the Venom/Viper helicopters serving? I noted that in late September last year Bell produced the first Viper combat helicopter (out of a target total of 12) for Bahrain under the Foreign Military Sales (FMS) international cooperation program.
Yes, helicopters are being produced for Bahrain. As for other countries that are potential buyers, I can name three: Germany, Poland and Romania. Personally, I believe that if all these countries chose the same Viper, it would be cheaper from a logistical point of view, and it would improve the security of supply of spare parts in the region, and it would also make the overall training cheaper. If the purchase of helicopters by the countries in question were to happen, the Czech Republic could then become a training centre for all these countries.
What is your assessment of the current armed conflict in Ukraine and how does it affect Bell and its operations?
Putin has clearly shown Europe that it is not safe. Not long ago, countries close to Russia that primarily focused on arming themselves for their defence were ridiculed or labelled Russophobic. But who is laughing now? Now, fulfilling NATO commitments has become much more important for many states.
Bell recently set up a crisis team, of which I am a part, called Operation Saint Michael (after the archangel Michael, the patron saint of Kiev). The purpose of that team is to assist Bell operators with anything they might need, which includes not only future purchases, but also logistics, security of supply, and any other problems they might encounter as Bell operators in the current situation. Russian operators are likely to face problems, and without spare parts and maintenance we don't foresee these machines flying for very long.
What do you think the Czech Army needs in the future?
The Czech Republic needs an army that is capable of deploying a combined force with modern equipment. It makes sense to have the same equipment on our side as other NATO countries have. It is necessary to get rid of old Soviet equipment that could be confused with enemy equipment and could cause problems in the form of friendly fire.
LOM PRAHA s.p. - Preparations for the transition to the Western H-1 platform is one of our priorities
Considering the current situation in Ukraine, we asked the spokesman of the state enterprise LOM PRAHA, Mgr. Pavel Lang, Mgr. Pavel Lang, asked whether the maintenance of the existing Mi series helicopters serving in the Czech Armed Forces will be affected in any way. We were told the following: "LOM PRAHA performs lifecycle support of Mi-series helicopters in NATO and EU armies. As far as Mi-24 machines are concerned, their retirement from service is expected this year and the company will respond to this situation adequately. The upgraded Mi-171Š helicopters are to serve in the Czech Air Force until 2035 and LOM PRAHA is ready to meet the customer's requirements. Preparations for the transition to the Western H-1 platform is one of our priorities and we are taking a number of concrete steps in this direction. LOM PRAHA will participate in the conversion to the Western platform by supporting the life cycle of helicopters (service maintenance) and by supporting simulated training. These days, Trigema Building a.s. is already starting the construction of a building at the base in Náměšt' nad Oslavou, which will house the simulation technologies."
Details on the retraining of Czech mechanics and pilots
Tomáš Souška, the editor of the Aviation + Cosmonautics magazine, confirmed the following information regarding the retraining of Czech aircraft mechanics and pilots, which appeared in his recent article (LK 3/2022). The first group from the 22nd base in Namesti nad Oslavou is already being prepared. It will include a total of 20 people, including 7 members of the engineering and aviation service. Training, including pilots, is scheduled to begin in August this year and will last about six months. An American mobile training team will then operate in Náměšt' for at least two years after the delivery of the machines to ensure the retraining of additional Czech personnel."