Mk0 to MkIV or the evolution of the CV90 infantry fighting vehicle
The Swedish CV90 MkIV infantry fighting vehicle will most likely be the vehicle that will be equipped with our 7th Mechanised Brigade, which still uses outdated BVP-2 vehicles, as part of the modernisation of the Czech Armed Forces. The intention to acquire Swedish IFVs has been known since the end of July, when the cabinet authorised Defence Minister Jana Černochová to start negotiations with the Swedish government on the purchase of CV90 MkIV IFVs for the Czech Armed Forces, a move that was linked to the previous decision to cancel the problematic tender for new IFVs.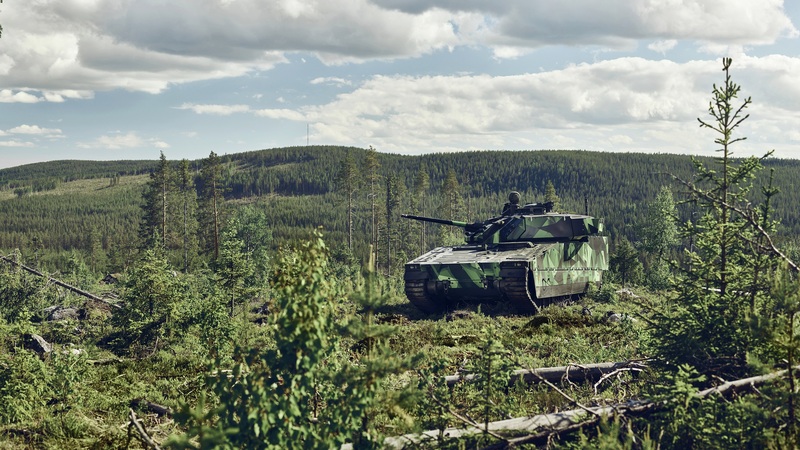 Picture: BVP CV90 | BAE Systems
Regarding the CV90 vehicle, one can often come across claims in various articles or discussions that the Swedish IFV is obsolete, as it has been in service since the early 1990s. However, the latest version of the CV90, the MkIV version (the purchase of this version for the Army is currently under negotiation), is diametrically opposed to the first Mk0 version (which first entered service in the 1990s) in terms of capability.
To get a closer look at the CV90's evolution, we asked BAE Systems' Mikael Segerman to describe the different versions of the vehicle and the capabilities each version has seen in the evolution of the CV90. Watch the presentation on the evolution of the CV90 vehicle in the video below:
Video: Evolution of the CV90 - overview of versions Mk0 to MkIV / CZ DEFENCE