PREPARATION TO BAHNA 2019 CULMINATES A thousand of soldiers and several hundred pieces of military equipment will participate in this year's exercises
Noise of heavy engineer equipment, hammers and military orders are being raised for already fourteen days in the area of Zadní Bahna near Strašice, where already 30th BAHNA 2019 Ground Troops Day will take place on Saturday July 22nd. More than a hundred pontoniers and logisticians fulfil tasks here. All preparations are in full flow now. The complete organizational staff and troops to be trained have already arrived here. This year's military exercises will be ensured by almost thousand soldiers and over three hundred fifty pieces of military equipment.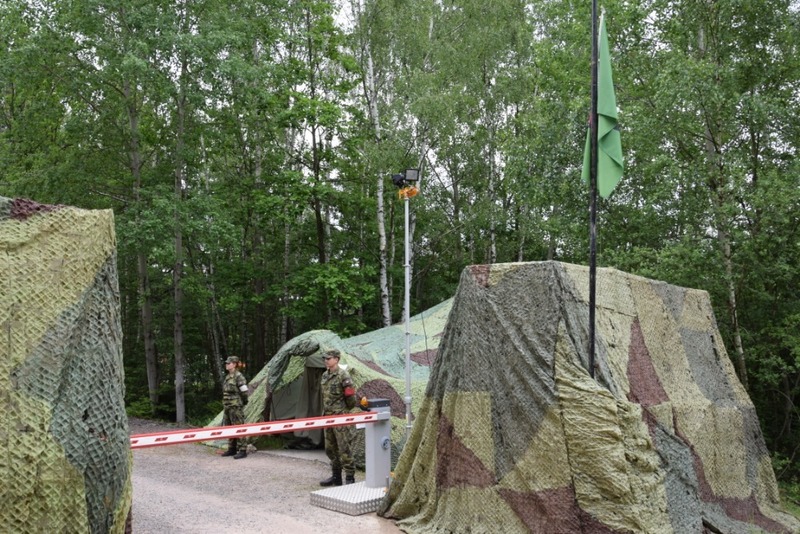 Picture: Duty service at the engineering base | Maj. Miroslava Štenclová, army.cz
To ensure this action, it is necessary to make all arrangements: reinforce roads, build a tribune and barriers, put bridges over obstacles, create field bases or a field equipment park. "Preparation of the area and basic works are here in progress, and because these are already the 30th exercises, the troops of 13th Artillery Regiment, 14th Logistic Support Regiment and 15th Engineer Regiment are making maximum efforts to ensure high-quality fulfilment of all tasks, including under extremely high temperature," explained Colonel Jan Cífka, Chief Officer of the Organization Staff of the BAHNA 2019 Ground Troops Day. Soldiers are being trained and improved in their specializations. They perform logistic-engineer arrangements of the area, reinforce roads and carry gravel.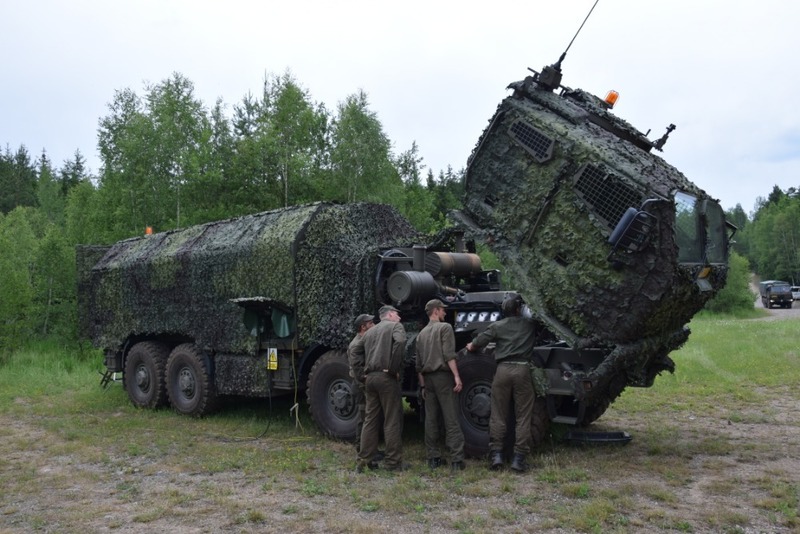 Picture: Reparation of the equipment | Maj. Miroslava Štenclová, army.cz
They are preparing areas for demonstrations
"After having performed reconnaissance, we ensure requirements of particular units within this year's Bahna, prepare areas for the demonstration. We have also built two bridges of AM 50, and now the construction of a tribune and barriers for the provision of safety of viewers is in progress. We have laid boards for the transportation of the belt equipment and modified the heliport," enumerated some of tasks Captain Karel Kopecký, Engineer Base Commander. The pontoniers also have compacted a road for shuttle-traffic buses, which will carry visitors of the action. At the current time, pyrotechnicians are also tracing the simulation field to provide all dynamical exhibitions of the action itself.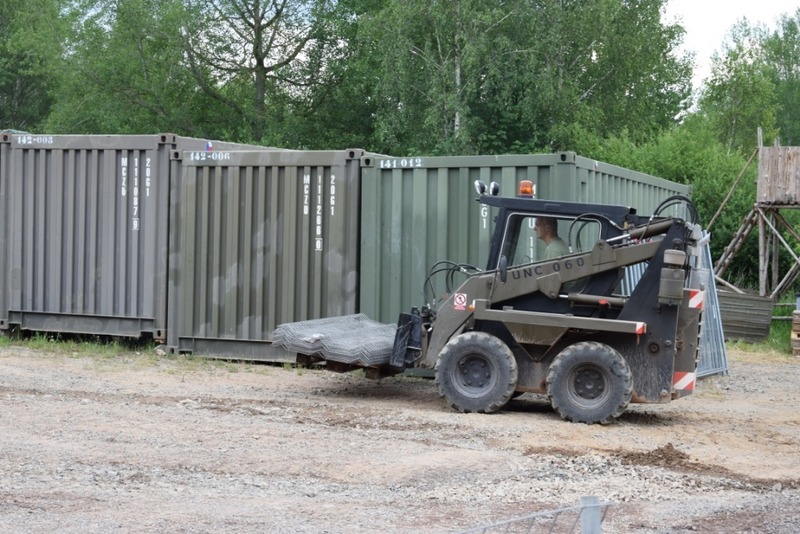 Picture: Works on the logistics base | Maj. Miroslava Štenclová, army.cz
Training of proper qualification within preparation to the Bahna is important part not only for pontoniers, however. The logisticians ensure complex logistic support here. They convey materials, ensure feeding for a few hundred soldiers and parking places for the equipment, and add fuel for the vehicles. "We have built a base for leading-out the troops, created a fence around the field park of equipment, and also provide reparation activities," said Lieutenant-Colonel Pavel Vyorálek, Logistic Base Commander, showing the territory. Right now the equipment and people, who ensure the respective Saturday program, start coming over. Logisticians locate and trace routes. They are going to participate in the fulfilment of tasks related to the consultation and guard duty.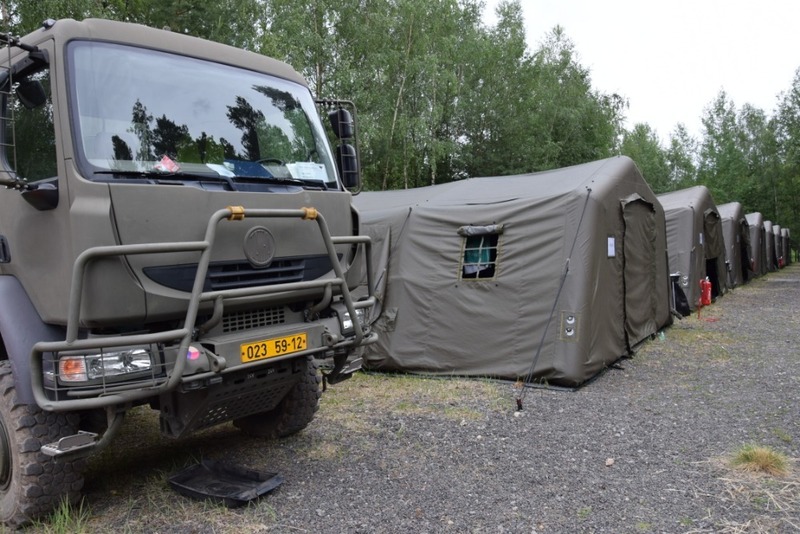 Picture: Parked equipment in the base area | Maj. Miroslava Štenclová, army.cz
"The troops of ground forces providing support are always integral part of arrangement. At the same time, it is also complex training of cooperation of different types of troops," added Colonel Cífka.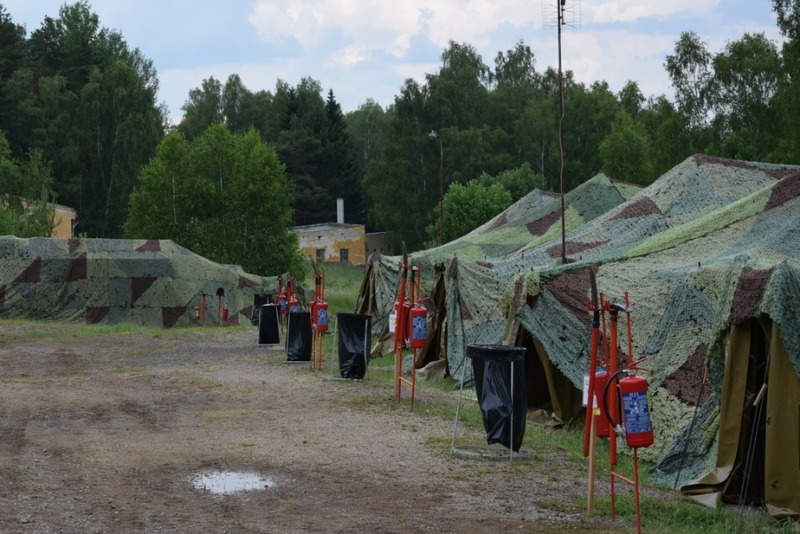 Picture: Bases of troops | Maj. Miroslava Štenclová, army.cz