Rheinmetall to join NATO Days on event's 20-year anniversary
NATO Days in Ostrava & Czech Air Force Days is celebrating its 20-year anniversary at the Leoš Janáček Ostrava Airport on September 19-20, with organisers using the occasion to thank members of the Czech Republic's Integrated Rescue System (IRS) and Armed Forces, who have been on the frontline in fighting the coronavirus pandemic.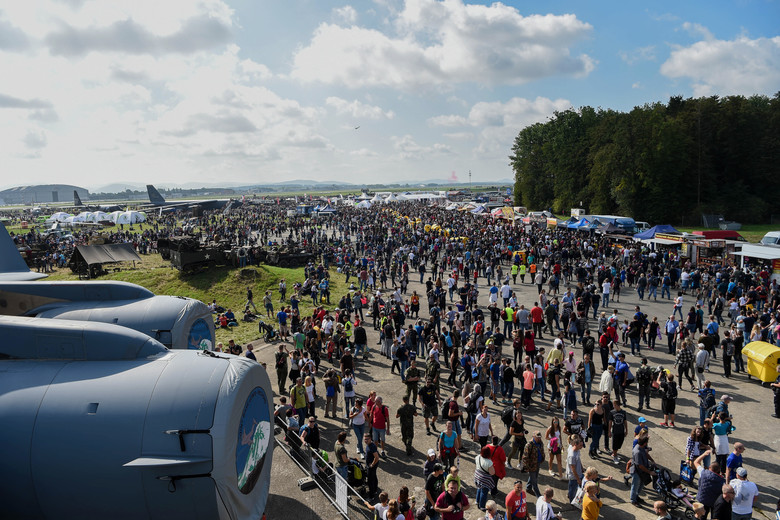 Picture: NATO Days in Ostrava & Czech Air Force Days is celebrating its 20-year anniversary at the Leoš Janáček Ostrava Airport on September 19-20. | af.mil / CC BY-NC-ND
NATO Days in Ostrava & Czech Air Force Days is one of few events in Europe and the only one in Central Europe that will take place on its original date with slightly renewed format due to Covid restrictions. The general public can follow the event live on Czech Television and the internet only. Rheinmetall Defence, will be participating at the event and showcasing its three divisions – Vehicle Systems, Electronic Solutions, Weapon and Ammunition – all briefly introduced as follows.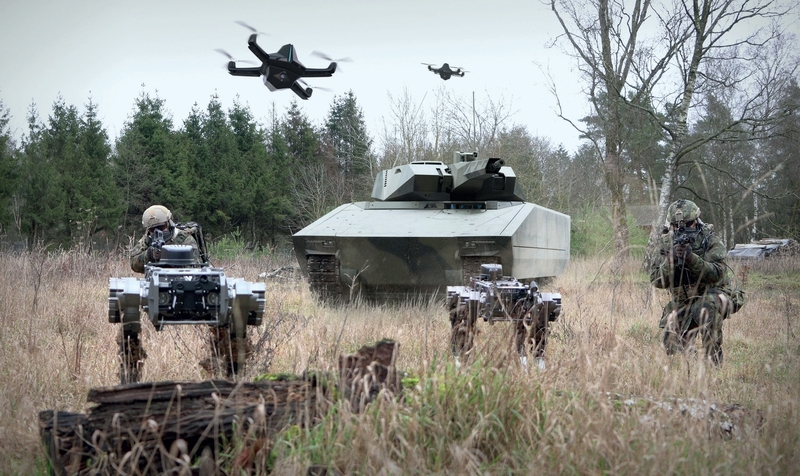 Picture: UAVs as well as UGVs like Rheinmetall Robotics L boost the combat power of the Lynx KF41 IFV and the dismounted infantry section. | Rheinmetall
Vehicle Systems
The complex demands placed on modern military vehicle systems today can only be met with consistently modular vehicle families that are therefore capable of multiple missions. They must always be both flexible enough to provide answers to future challenges and also well thought-out enough to enable integrated system logistics.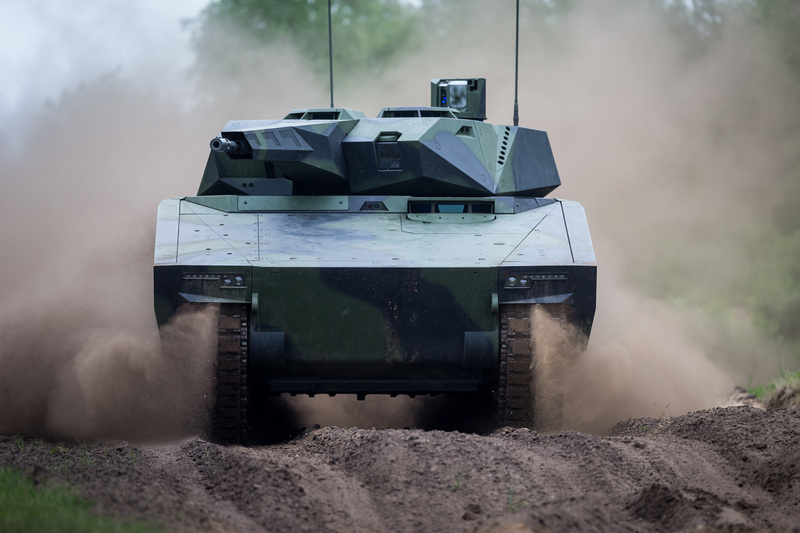 Picture: Lynx KF41 | Rheinmetall
Only in this way can fundamentally different requirements be reconciled. After all, a multitude of competencies are in demand: Protection against new types of threats, the ability to be deployed in remote areas, extreme off-road capability, high payload and effective weaponry. We manage to put together compositions that are almost impossible, also thanks to a product range that hardly any other manufacturer of military vehicles can offer.
Video: LYNX KF41 - Czech republic / YouTube
Electronic Solutions
As in almost all areas of life, information and its availability are the decisive factors for successful action – this is particularly true in the military context. Thanks to new technologies, the quality of information is becoming the determining factor in every military operation and information superiority a key element for operational success.
The networking of functional chains is also becoming increasingly important in the global fight against crime and terrorism.
Video: Video: Rheinmetall Defence – Force protection is our mission / YouTube
Thanks to our broad technology base in defence electronics, we have the right solutions for all these requirements. Our product spectrum ranges from reconnaissance, fire control and command systems (C4ISTAR) to drone systems for various applications. Always with the possibility of integration into an environment based on the information technology networking of platforms, individual soldiers or military units.
Weapon and Ammunition
Security has many facets. We cover the decisive ones through our three divisions. Firstly, to secure the sovereignty of information. Secondly, to ensure the ability to move freely under all conditions and, thirdly, to respond effectively when important social values, national borders or public security are severely threatened. Our Weapon and Ammunition division stands for this response capacity.
Not only have we been international technology leaders in this specific sector for decades, but thanks to this experience we are also experts when it comes to mastering the entire system. Only the highly complex combination of gun, ammunition, charge and fuse technology enables a precision and effect that is unequalled internationally.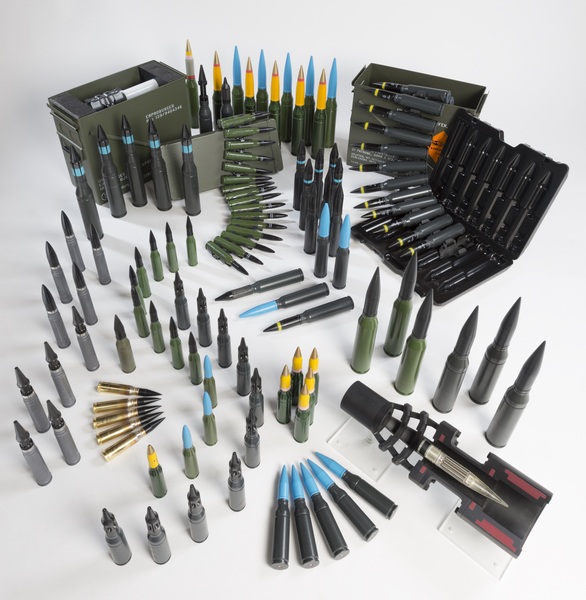 Picture: Rheinmetall's Medium Caliber Ammunition | Rheinmetall
Our product range is similarly impressive – in the medium and large calibre range, it extends from electronically programmed medium-calibre ammunition to seeker-fused ammunition for artillery. It also includes propulsion systems, such as artillery and mortar charges, propellant powders and combustible mouldings.
"NATO Days are always an excellent opportunity for companies to not only showcase their production, capabilities and solutions, but also to connect with relevant people working in the industry and experts in various fields, to share knowledge, build new partnerships and support existing ones. Therefore, we keep looking forward to our attendance," says Oliver Mittelsdorf, Senior Vice President Sales at Rheinmetall Defence.