Rheinmetall's Lynx KF41 answers new battlefield threats
The nature of warfare is changing, and new threats are developing rapidly around the world. Rheinmetall's Lynx KF41 Infantry Fighting Vehicle responds to this shifting environment with an innovative design shaped by two considerations becoming ever-more important in modern warfare. IFVs need the adaptability to fight and win in any battlefield environment, and they need sufficient lethality and protection to dominate in peer-on-peer conflicts.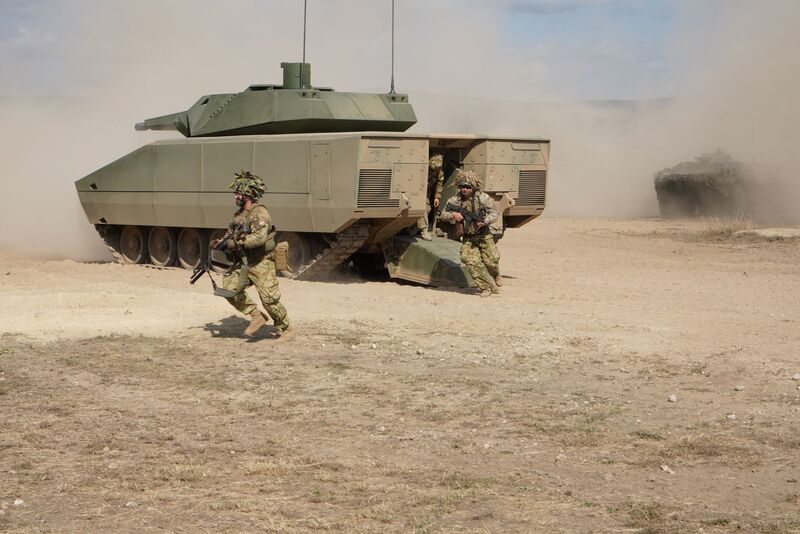 Picture: Lynx KF41 Infantry Fighting Vehicle | Rheinmetall
Ready for Any Environment
IFVs need to be capable of performing a range of operational tasks in all fighting and peacekeeping scenarios. To achieve this versatility, they must have the ability to rapidly and easily switch between configurations for various operations.
The Lynx KF41 answers this requirement through open mechanical, electrical, and software architectures which allow the modification of systems, armour protection and weapons as needed. The Lynx can be rapidly reconfigured from a low ground pressure armoured personnel carrier suitable for peacekeeping operation to an agile, high-protection IFV suitable for conventional peer-on-peer conflict. Another configuration can be deployed for counter-insurgency operations against hidden threats such as improvised explosive devices (IED) and explosively formed penetrators (EFP). Non-turreted variants include repair, recovery, combat engineer and ambulance functions.
Rheinmetall's engineers know that battlefield threats are ever-evolving, and that the Lynx will have to keep responding to newer, more formidable adversarial capabilities. To ensure future-proofing, they have ensured reserve payload and room for further electrical and data growth. The Lynx provides more than two extra spare tonnes of weight facilitating future developments in configurable armour protection.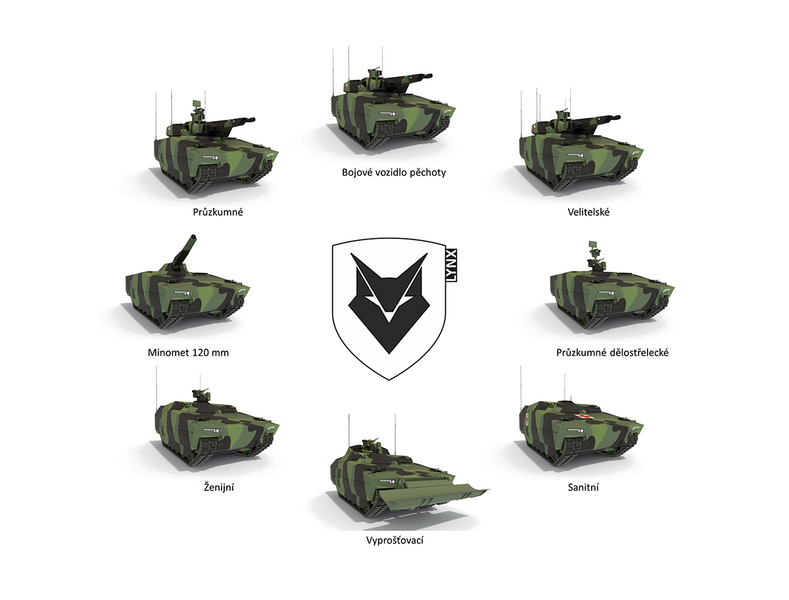 Picture: The Lynx's huge array of possible configurations is based on a newly developed chassis qualified for a capacity of up to 50 tonnes, guaranteeing enough buffer for adaptability and upgradability for decades to come. | Rheinmetall
The Lynx's open mechanical architecture – which allows rapid reconfigurations between variants and quick battle damage repair – works through a mission kit with a drop-in roof plate being fitted to the drive module, along with associated equipment. To switch from urban peace support operations to peer-on-peer conflict, for example, the roof plate is removed and the survivability systems in the hull and turret reconfigured. This additional protection results in a weight of approximately 44 tonnes while retaining high mobility for mounted operations.
"Modern warfare demands adaptability and flexibility, and this need is becoming more important in the coming years and decades," Oliver Mittelsdorf, Senior Vice President Sales at Rheinmetall Defence. "No other IFV in the world is as adaptable as the Lynx. Many current in service designs simply cannot answer new battlefield requirements. Often they are a compromise between lethality, mobility and protection; but lacking modularity and growth potential. The Lynx ensures capability in all of these areas."
Ensuring dominance in peer-on-peer conflict
In the never-ending evolution of warfare, emphasis is once again shifting towards open, peer-on-peer conflict. The capability of existing IFVs in this environment is threatened by four important technological developments: anti access/area denial (A2/AD) systems which prevent battlefield air superiority, meaning IFVs lack air cover, which leaves them vulnerable to attack from above; electronic warfare (EW) systems blocking communications and confusing GPS signals to prevent communication with commanders and the co-ordination of manoeuvres; indirect fire cluster munitions that limit freedom of action on the battlefield; and the development of highly advanced combat vehicles by potential adversaries.
Video: Lynx KF41 IFV for Australia Unveiled / YouTube
In developing the Lynx KF41, Rheinmetall's team has responded to these threats by rebalancing mobility, lethality, survivability, capacity and adaptability requirements. The Lynx ensures protection not only against conventional threats, but also against new technologies intended to restrict and inhibit IFV battlefield capabilities. Scalable options including non-lethal systems, larger-calibre weapons, and in-built EW systems to pinpoint enemy forces combine with embedded capabilities, such as unmanned aerial vehicles providing independent air defence and unmanned ground vehicles capable of conducting vital reconnaissance tasks.
Along with enhanced protection and lethality systems, the Lynx features innovations at the vehicle design level to reduce thermal and acoustic signatures, thereby improving survivability. The proven Lance turret has meanwhile been updated to maximise flexibility and facilitate the performance of multiple simultaneous tasks. Fold-out mission pods can fire Spike LR2 anti-tank guided missiles, short-range surface-to-air missiles, or loitering munitions which locate and precisely engage targets. The turret can also carry an electronic warfare or signals intelligence package, depending on the requirements of the given environment.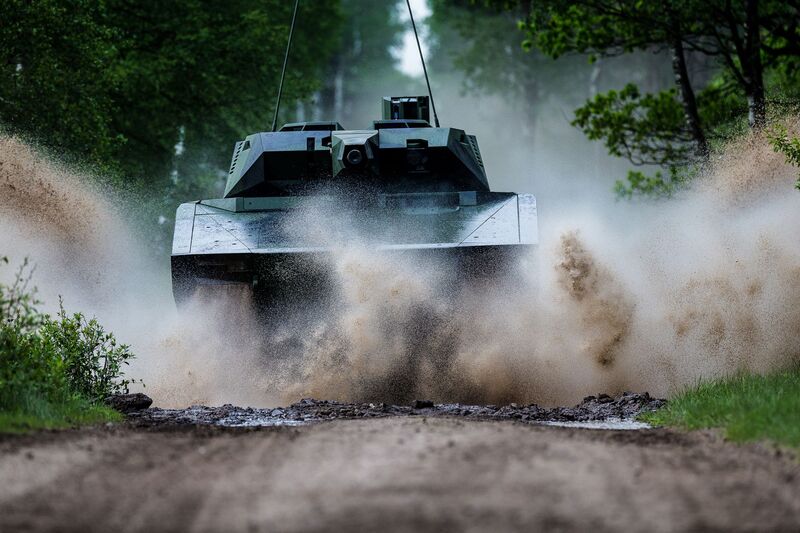 Picture: "The Lynx forges a new path in IFV peer-on-peer capability because modern systems have been built into the vehicle type from its inception," says Oliver Mittelsdorf. | Rheinmetall
"The Lynx forges a new path in IFV peer-on-peer capability because modern systems have been built into the vehicle type from its inception," says Oliver Mittelsdorf. "Previous-generation IFVs can only adapt to new threats in a piecemeal manner, with spiralling weight gain guaranteed. On the other hand, the Lynx's additional payload capacity and future-proof electrical and data systems ensure the ability to answer new threats as they appear and develop, without compromising mobility or responsiveness. The Lynx answers conventional and developing threats with equal effectiveness, ensuring its ability to overmatch opponents in any battlefield environment."