Soldier from Strakonice: It's Terrible to Watch Patients Suffer
Strakonice soldiers are fighting coronavirus on all fronts. They help in hospitals, nursing homes, work in sampling teams and also donate convalescent plasma, which is given to patients with severe COVID-19. Currently, almost fifty soldiers are deployed in six different facilities.
Soldiers usually help in the hospital for two weeks and then they are replaced by a new group. Some are deployed repeatedly. Among them are those who spent a total of six or more weeks in hospitals.
Corporal Denisa Fronková also took care of the covid patients for several weeks. During her time at the Central Military Hospital in Prague, she had to deal with the deaths of several people. "What was even worse than death was watching the suffering of patients in difficult condition, whom I could not help in any way," confided the soldier, who faced the harsh hospital reality for the first time in her life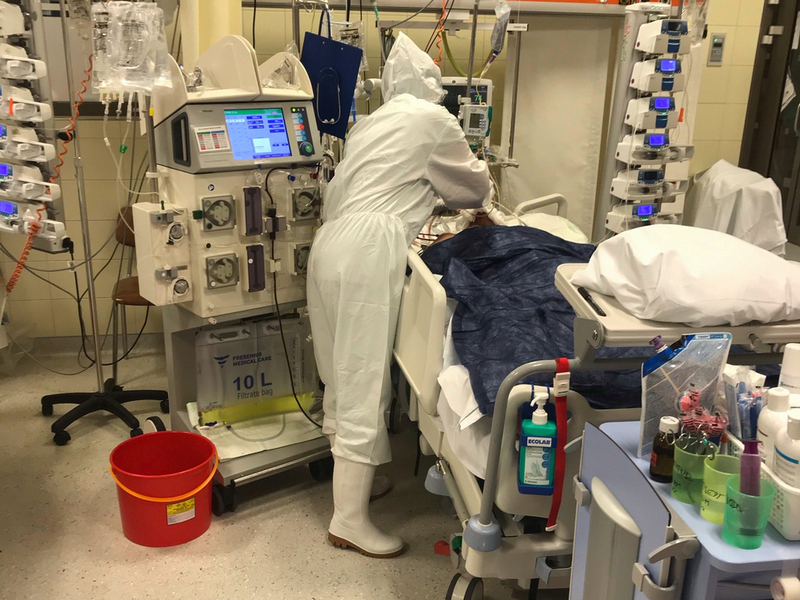 Picture: Soldiers also care for patients most affected by coronavirus | army.cz
But she also experienced some nice moments here. "I remember one patient who didn't seem like he would live to see the morning. When I came for the next shift, he was watching TV, talking to me and he was released home in a few days," says Corporal Fronková to show that there were also stories with a happy ending in the covid department.
Her back ached after each shift
Together with other soldiers, she tried to substitute the missing nursing staff at the hospital. She helped with distributing and serving food, assisted with hygiene and positioning patients. "The health care assistants showed us various tricks on how not to destroy your back when handling patients. Still, my back ached after each shift. In addition, you really run around the department quite a lot," said Fronková about the demanding work of health care assistants.
She also helped out at the Prague military hospital during Christmas. "Most patients had no idea it was Christmas. When I told one patient it was December 25th, she started crying. I helped her dial a phone number so that she could be in contact with her family at least that way," said Corporal Fronková, adding: "Otherwise it looked the same during the holidays just as if it was any other weekday. A lot of work."
Help in the hospital was a great life experience for a soldier who serves as a driver in the Strakonice unit. "It is necessary to enjoy life, follow your dreams and not worry about trifles. I also began to value the work of medical staff more. They are doing everything in their power," described Corporal Fronková, how her outlook on life had changed.
There was a lot of work in the hospitals even at Christmas
Another soldier who helped in the hospital at Christmas was Lieutenant Josef Kopřiva. "On Christmas Eve, there was carp and potatoes for lunch, and Christmas cookies were also available. It was touching when a covid patient offered us Christmas cookies as a thanks for our care. It was the polite thing to do to accept the present, but of course we knew that we must not even taste cookies," he said about his experience from the Stod Hospital in the Pilsen region. "The work here was otherwise as hectic as any other day," he said, confirming that he had the same experience as Corporal Fronková.
Unlike his single colleagues, he also had to deal with the fact that he would not spend the holidays with his family. "We had celebrated Christmas before I left on December 21st. The daughters are still little, so they don't know what day it is. My wife just had to deal with it," shrugged Lieutenant Kopřiva.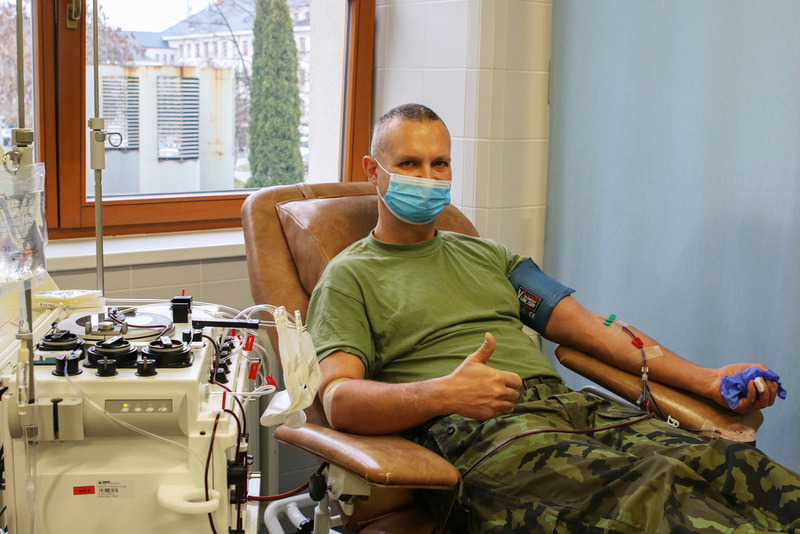 Picture: Because he suffered from coronavirus himself, Lieutenant Kopřiva donated convalescent plasma | army.cz
Because he suffered from the coronavirus himself, he decided to help in other ways. He has twice donated convalescent plasma, which is given to hospitalized patients with a serious course of the disease. "I'm glad I can help," he said about why he did not hesitate to donate.
Medical staff work in sampling teams
Even the Strakonice medical staff have not stopped since the beginning of the pandemic. They currently work at the Central Military Hospital in Prague, where they participated in voluntary antigen testing for Covid-19. There are always two soldiers from the Strakonice dressing station, who are substituted by their colleagues after a week. "We start at eight in the morning and end at half past five in the evening. Our team performs about 200 to 250 tests a day," said Sergeant Libor Sedláček, who worked in one of the sampling tents.
He has spent the most hours in sampling teams from the Strakonice dressing station. When needed, he also took the shifts of his colleagues. "Most of them have families and small children. I didn't want to put them in danger of becoming infected. I hope that I managed to help at least partially," explained Sergeant Sedláček.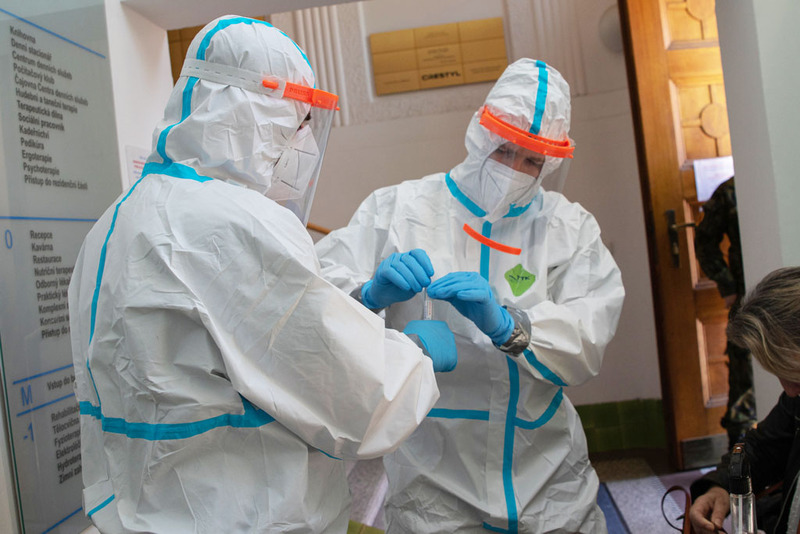 Picture: The Strakonice medical staff have been working in sampling teams since the beginning of the pandemic | army.cz
Deployment in the fight against coronavirus is one of the greatest life and professional experiences for him. He mentioned in particular the work in the mobile sampling team, when in the spring they visited homes for the elderly and other social care facilities, where they tested the most endangered groups of the population. "We really felt the great and sincere gratitude for our work here. It really gave us a sense of purpose and energy for further activities," said Sergeant Libor Sedláček.