The Military Solidarity Fund helped a solider from Kbely after a serious traffic accident
The Captain Luboš Rous was accompanied by airplanes from an early age and it was all his life along with his family. Everything changed on 14th October when he had a serious car accident. He spent several months in the Motol Hospital. His colleagues from the 24th Air Force Base in Prague-Kbely stood by his side in the most difficult times. Thanks to them and the Military Solidarity Fund, the Captain Luboš Rous has a barrier-free house now and his life is at least a little easier.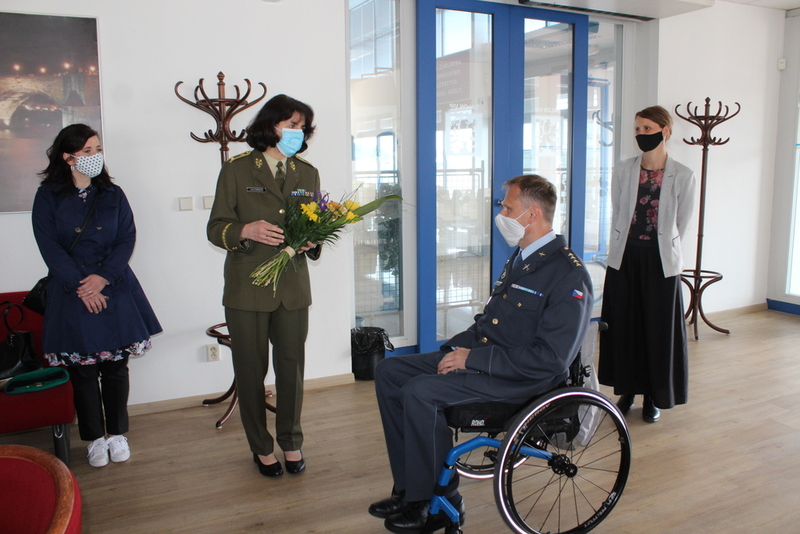 Picture: The Captain Luboš Rous thanked personally to the General Lenka Šmerdová for financial assistance for rebuilding the house | army.cz
"When, after a few months, Luboš had the worst behind him we all could relax. Nevertheless, the verdict of the doctors was: the paralysis of both lower limbs, the life in a wheelchair," recalls the Major Josef Karbulka, the Commander of the Technical Squadron.
Luboš is not only a colleague for soldiers form the Kbely base. Everybody likes him and considers him as an excellent person with a heart on his sleeve. So, they took care of his future: "We have contacted the Military Solidarity Fund and asked for a contribution for the reconstruction of the house that required barrier-free access and construction modifications. I was surprised that the request for a help could have been sent by anyone from his colleagues or family, simply, anybody who is familiar with the situation. His wife Lenka had completely different things to worry about at that time and she mainly took care of two minor children," explained the Major Karbulka.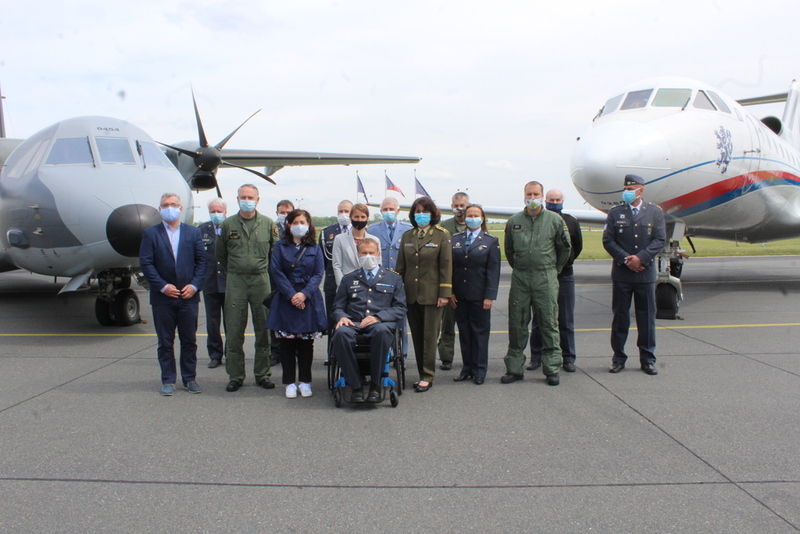 Picture: Common photo at the airport area | army.cz
A couple of completed forms, quantifying and send the costs for rebuilding the house were required. At the end of March, the Military Solidarity Fund assembled, decided on the allocation of a financial donation and sent the money within a few days.
"I appreciate it very much and I am glad that you have accepted my invitation to the air base so that I could thank you in person. And I would also like to thank the Command of the base for enabling this meeting and, of course, to my colleagues who were close to me and my family in the worst moments of our lives," the Captain Rous thanked the representatives of the Military Solidarity Fund for their help on Wednesday 13th May.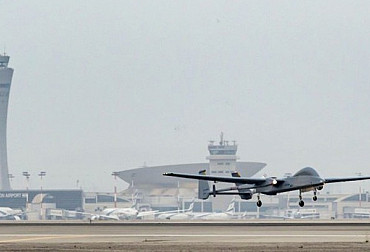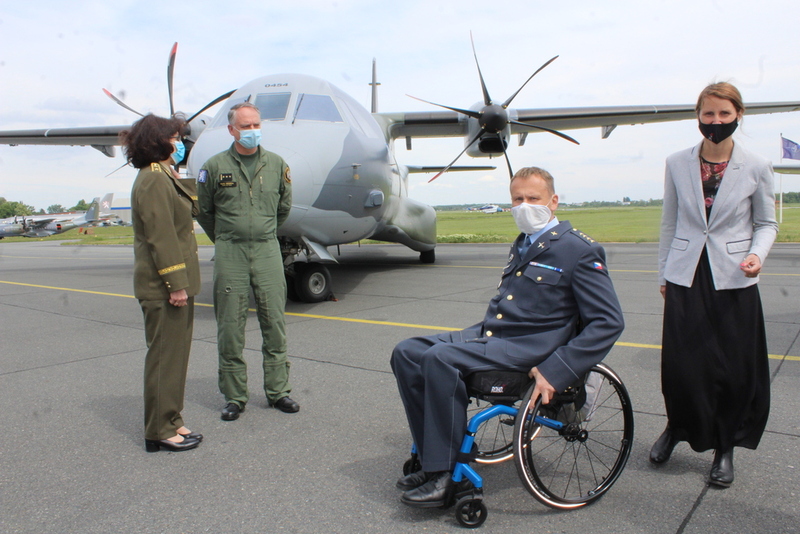 Picture: The Captain Luboš Rous with his wife | army.cz
"Overnight, your life can change and you are not ready for it. It might surprise you, and it will change your basic values of life. Nobody admits that it could happen to him or her. That is why we have the Military Solidarity Fund so that we can promptly help when needed," said the Brigadier General Šmerdová, the Chairman of the Fund, during the meeting.