The Slovak MSM Group Bought an Ammunition Manufacturer from Granada, Spain
The Slovak company MSM is the new owner of the Spanish ammunition manufacturer Fábrica de Municiones de Granada (FMG). The agreement to sell the factory between Santa Bárbara Sistemas and MSM Group was signed on May 21, so a few weeks later than had been planned, due to the coronavirus crisis.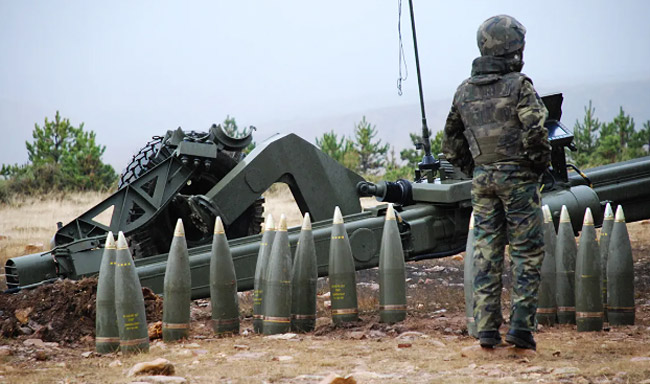 Picture: The Slovak company MSM is the new owner of the ammunition manufacturer Fábrica de Municiones de Granada (FMG). | SBS / Infodefensa
The Council of Ministers approved the transaction at the beginning of last January, mentions the FMG CEO Antonio Caro on Infodefensa.com. "Santa Bárbara Sistemas founded the FMG company in December last year and was its sole owner until now when it is transferring its shares to the MSM group," he explains.
The factory, located on the outskirts of Granada in the village of El Fargue, specializes in the production of ammunition for 105mm and 155mm large caliber weapons, gunpowder for medium caliber weapons, missiles and missile components. At present, all production is for export. The plant employs about 125 permanent workers and temporary workers.
The contract will not bring any changes in the way the company is managed. "There are no changes in the factory, the only change is the new owner," said Caro. The work continues, the plant is manufacturing for the orders that have already been signed and is waiting for the end of the Covid-19 pandemic to prepare a working strategy for the coming years.
Regarding what will come in the future, the CEO notes that "it is too early to talk about future projects because it is necessary to first define the future strategy and forms of cooperation." In its statement, the MSM company emphasizes that FMG is one of the most important ammunition producers in Spain. It also adds that this acquisition will allow the Group to enter other ammunition markets in Western Europe.
Immediately after signing the agreement, Pavel Čahoj, CEO of MSM, stated that it "reflects our confidence in the ability and professionalism of the employees of Fábrica de Municiones de Granada and our belief in the successful development of the Spanish economy and armaments industry." He further said: "This acquisition strengthens MSM Group's presence abroad and its control over a major supply chain. Our goal is to achieve as important a position in the arms markets of Western Europe and NATO member countries as we already have in the markets of Eastern Europe."
The Slovak MSM Group belongs to the holding group Czechoslovak Group owned by the entrepreneur Michal Strnad. The new owner of the Granada plant manufactures large-caliber weapons (cannons and tanks) and mortars, specifically calibers used in the former Soviet bloc.