Unclear future of the F-16 in Ukraine. When will the fighters actually be deployed?
11. 09. 2023
category: Topic
After months of tough negotiations, Kiev can look forward to a real milestone in the fight against the Russian aggressor: the fourth-generation F-16 Fighting Falcon fighter jets. While Ukrainian President Volodymyr Zelensky can hardly hide his enthusiasm when unveiling the soon-to-be entrusted machines, security experts warn that the country's defenders are still a long way from being deployed in combat - whether for logistical, training or purely operational reasons.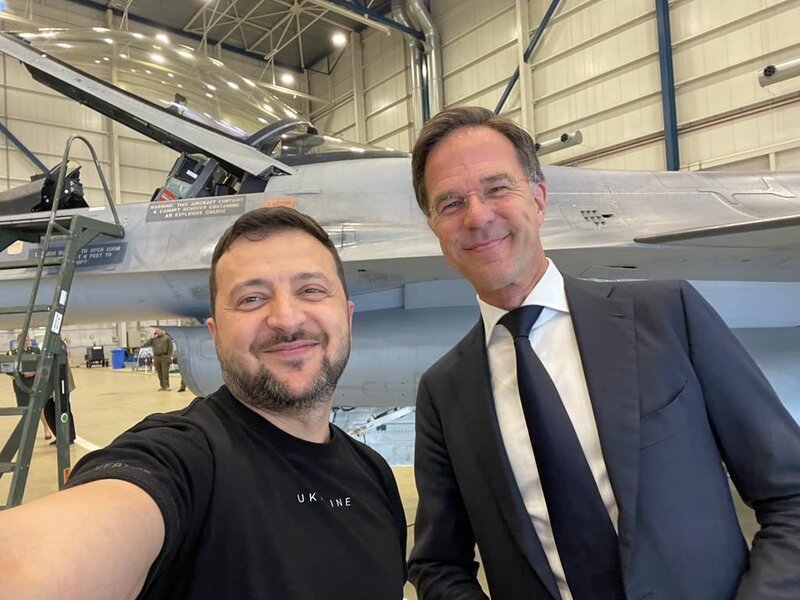 Ukraine's latest agreement with the Netherlands, Denmark and Norway, which are upgrading their arsenals to the fifth-generation F-35 Lightning II fighter jets, is pivotal for Ukraine. After the US approval, it means in practice that the arduous process can begin, with the physical delivery of the aircraft being the least of it. The last country to announce an F-16 donation was Norway. "The donation of these F-16 fighters will significantly strengthen Ukraine's military capabilities," Norwegian Defense Minister Bjorn Arild Gram commented on the decision, echoing claims by both other Western counterparts and Ukrainian officials. It is Norway that has a total of 57 F-16s, but together with the Netherlands and Denmark, they have pledged only 60 of these aircraft.
The F-16 fighter jets are suitable for Ukraine's current needs, according to a number of experts, for a number of reasons. Despite their deployment since the late 1970s, they are still one of the most versatile fighters in the world, capable of destroying enemies with a 20mm cannon, and can carry bombs, missiles and other types of missiles. Thus, the aircraft can be used for multi-purpose warfare, whether it is air support for ground troops, direct attack on the enemy on the ground and in the air, or as air defence in shooting down Russian missiles. The length of use and wide deployment across Western partners also facilitates access to spare parts. The need for more advanced aircraft is becoming more acute for Ukraine - Russia still has air superiority and in an advance, particularly in the counter-offensive in the south, more advanced fighters would be an important aid in liberating occupied areas.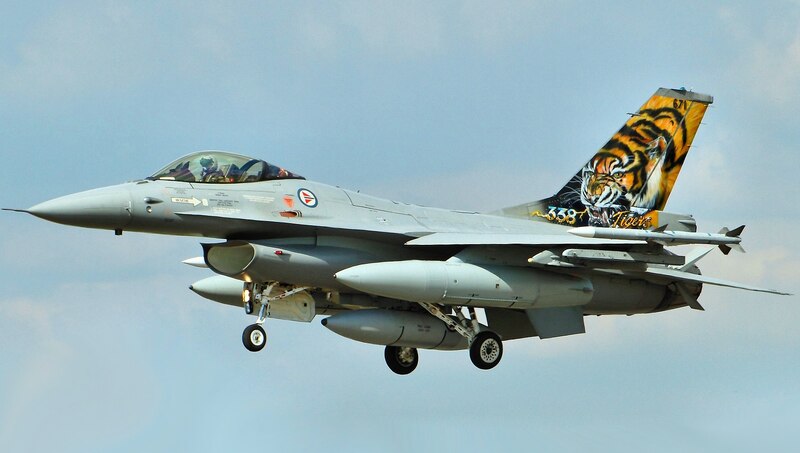 But when F-16s will begin operating in Ukraine is a question of many variables. It is only at this time that an extensive training program for pilots is being launched, some of whom have already received basic training in the United States as part of a test operation. The report on their performance was optimistic about the ability of the Ukrainian pilots to learn the basic functions of the aircraft and to master basic maneuvering skills. However, their level of English is lacking and training in more detailed and difficult parts of the operation will be more challenging. Flight simulators also play a significant role in this, one of which is being manufactured by the Czech company Vrgineers, which will help speed up the whole process. President Zelensky himself tested the simulator in early August during a presentation at an unnamed air base in Ukraine. Simulators have the particular advantage that they can be used at virtually any time. Because of the physical training of pilots in the machines and in Ukraine, the presence of Western instructors on site would be required, compromising their safety. Officially, the training of F-16 pilots is said to be no shorter than six months; the Americans estimate that in a shortened time frame it could end several months earlier. Experienced pilots of this type of fighter include those who have flown it for at least six years. In addition to the US, Denmark, Romania and Greece have so far offered to train Ukrainian pilots.
Another issue is the process of servicing the machines in use, where it is not yet certain what will happen to the pieces that will be damaged after deployment and will need to be quickly put back into combat. Repairs are under discussion directly in Ukraine, where Lockheed Martin would help build the necessary infrastructure and train personnel. But even in this case, foreign personnel would risk their lives while operating in a war zone, something no company is willing to risk yet.
"The idea of flying F-16s over the front lines and breaking the stalemate is not viable, it's just too dangerous," says Mark Cancian, an adviser to the Center for Strategic and International Studies, a US think tank, skeptically about the possible deployment of the fighter jets. "Russian air defenses are still capable." While the Russians have not yet faced off in any conflict against a side that had F-16s in its arsenal, one can by no means underestimate their air arsenal, outdated though it is in many ways. The Ukrainians are optimistic. In practice, according to air force spokesman Yuri Ikhnat, two squadrons, each of 12 F-16s, would already help begin to tip the imaginary scales in the Ukrainian favour.