Vyškov welcomed new novices: 142 civilians will be wearing green clothes for the rest of the summer
On Monday 22nd July new novices joined the Training Command – Military Academy in Vyškov. New Active Reserves members and participants of voluntary military exercise went through the entrance gate to the army. This group amounts to 142 civilians in total.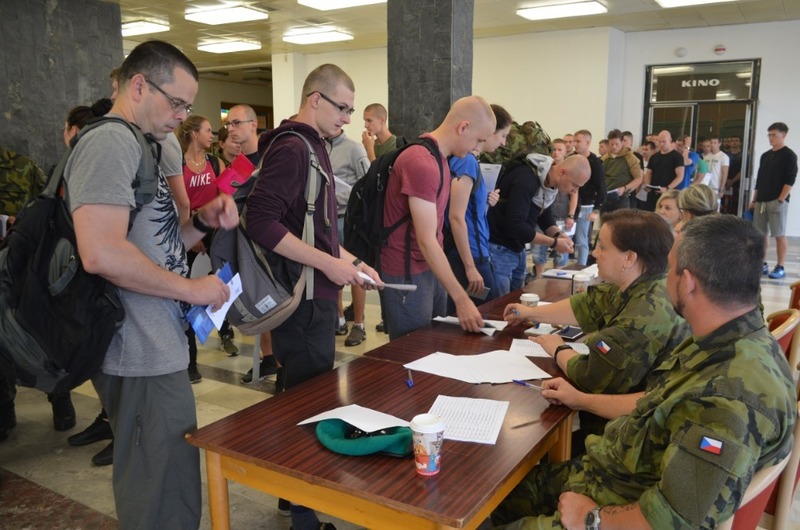 Picture: 142 civilians entered the basic training course | Captain Monika Nováková, army.cz
At the basic training centre they will participate in the six weeks' basic training, i.e. the transformation of a civilian into a soldier with basic knowledge and capabilities. 117 members of Active Reserves and 25 volunteers. "It is the summer term, which is the most attractive. Not only because of the weather, but also with regard to time possibilities related to the holiday period," explains the commander of the novices, Captain René Pašák.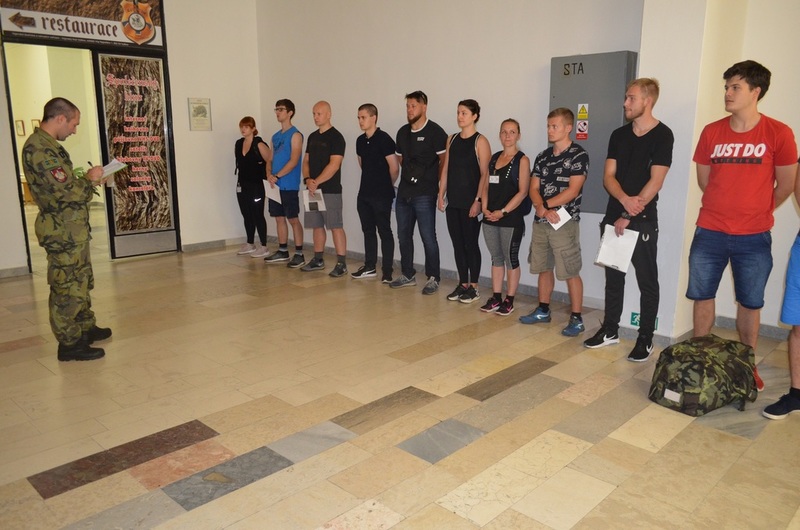 Picture: Assigning novices to platoons | Captain Monika Nováková, army.cz
Among the candidates there is traditionally a number of students – one of them is the private soldier Dominik Igerský, a 21 years old university student. Apart from IT he is interested in military equipment and military life, which is in fact a tradition in his family. His father is a professional soldier, but Dominik wants to continue dealing with IT, so he decided for the Active Reserves as a compromise. In his platoon there are other fellow warriors of several professions and different age, e.g. the 26 years old engine driver, private soldier Tomáš Chýška, or the 31 years old operator in a car factory, private soldier Jiří Glac. All of them are eager to know, what is the military life going to be like? "My friend is a professional, so I often hear him talking about the military environment, and it is tempting for me to try it myself," explains private soldier Glac.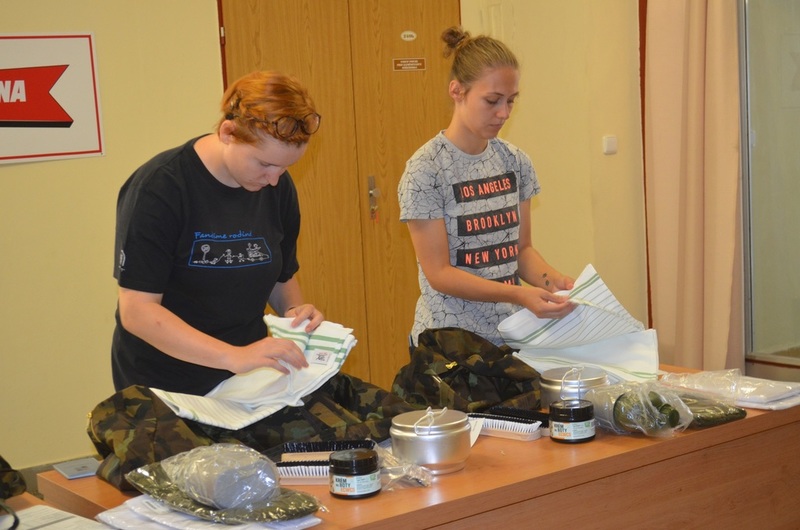 Picture: Taking over the basic military material | Captain Monika Nováková, army.cz
Even women are not missing. There is quite a lot of female representatives: 30 women joined. One of them is private soldier Renata Kozlovská. She is 20 years older than some of her colleagues, but she comments on this topic: "I devoted a lot to preparation, and moreover I have been doing sports for my whole life," explains the skinny 40 years old accountant Renata, whose positive approach to sports is evident, and adds: "I always desired to become a soldier, but I had to give up my dream – at first because of my motherhood, and then for the health reasons. Should I manage it from the health perspective, I would try to become a professional."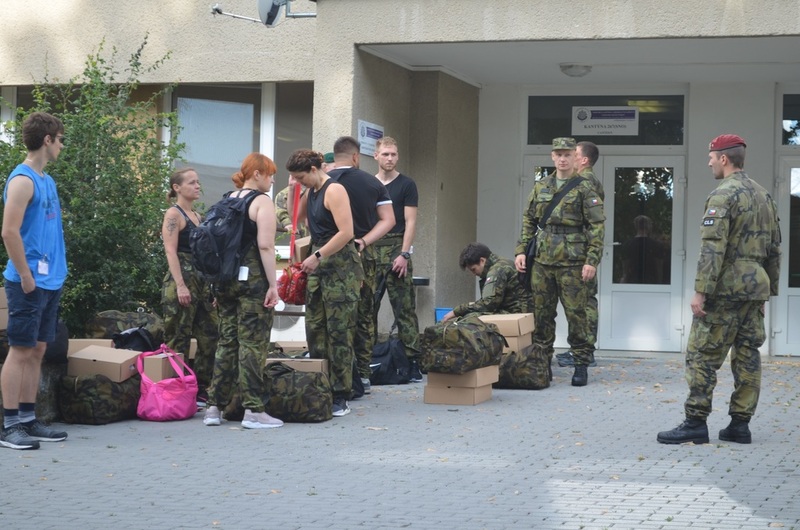 Picture: The instructor is giving directions to other activities after accoutrement hand over | Captain Monika Nováková, army.cz
New novices (most of them will be new students of the University of Defence) are expected to arrive to Vyškov next week, on Thursday 1st August. They should amount to more than 300 persons.