We share similar weapons and technology with Sweden
The North Atlantic Alliance will soon be expanded by two more member states - Sweden and Finland. Let us take a closer look at the Swedish Army, which has the undeniable advantage of a large domestic defence industry, which makes the country largely self-sufficient in meeting the needs of the army from its own resources. We can mention, for example, the manufacturers of Saab aircraft and air defence systems and their JAS-39 Gripen or RBS-70NG, which are also used by the Czech Army, but we can also mention the Carl Gustav anti-tank weapons, Stridsvagn 122 tanks (practically an improved variant of the Leopard 2 tank), NLAW anti-tank missiles (a British-Swedish project) and many others.
Infantry weapons
The basic weapons are Glock 17 and Glock 19 pistols and Heckler Koch assault rifles, mainly G36 and 417. These are complemented by the well-known MP5 and MP7 submachine guns (mainly used by the Military Police). In the case of sniper rifles we are talking about the trio of Accurancy International, Sako TRG-42 and the large-calibre Barrett M82. In shotguns, the Remington brand predominates, but in this case we are talking about more marginal equipment, mainly for the Military Police. Machine guns are mostly the FN MINIMI, FN MAG, Browning M2 and the Mk 19 grenade launcher. Mortars used are mainly 120mm and 81mm from Finland.
Artillery
The most modern element is the 155mm Archer self-propelled gun howitzers, whose reloading system allows three rounds to be fired in fifteen seconds and an entire magazine of 21 shells can be emptied in 2.5 minutes. With sustained firing, even with reloading from a supply vehicle, 75 shells can be sent to the target in one hour. Sweden also has FH77 howitzers and CV90 Mjölner self-propelled mortars. In total, Sweden has over 300 pieces of artillery at its disposal.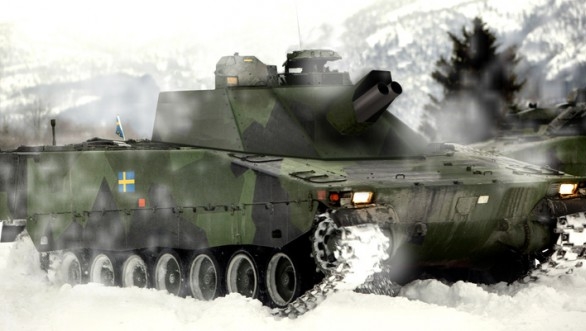 Picture: Mjölner self-propelled mortar on CV90 chassis | BAE Systems
Air Defence
Sweden uses the latest MIM-104 Patriot complexes, with four batteries of three systems gradually replacing the now obsolete MIM-23 Hawk system. Deliveries of the Patriot mobile missile systems will continue until next year. This will be followed by the medium-range RBS 98 and also the RBS-70 systems, which are familiar to the Czech Army. All this is complemented by the LvKv 90 self-propelled anti-aircraft system based on the CV90 infantry fighting vehicle.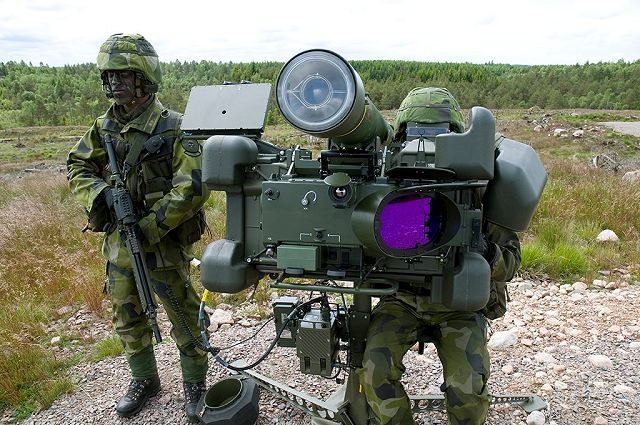 Picture: Sweden uses the portable anti-aircraft missile system RBS-70, which is also familiar to the Czech Armed Forces | Ministry of Defence of Sweden
Armoured Vehicles
The main battle tank is the Stridsvagn 122, i.e. the modernised Leopard 2, of which Sweden has around 120 in its arsenal. It is the Leopard 2 tanks (A7+ version) that the Czech Republic should also acquire as a replacement for the existing T-72M4 CZ tanks. Within the tracked platform, let us also mention that Sweden has recovery tanks, engineer tanks, etc.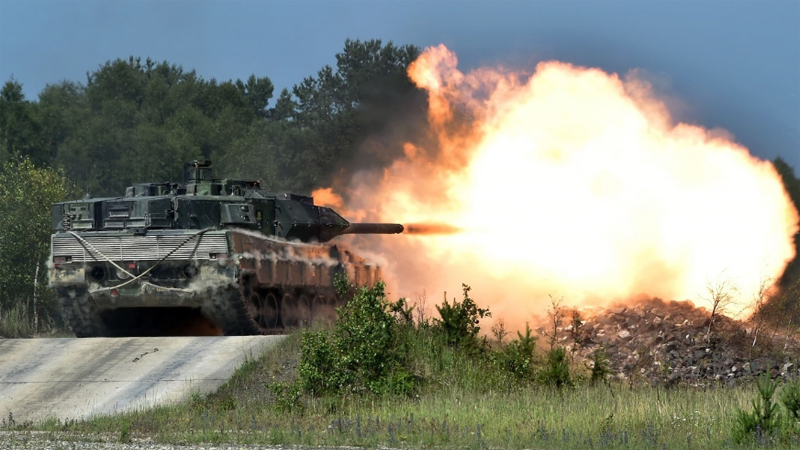 Picture: The main battle tank is the Stridsvagn 122, a modernized Leopard 2, of which Sweden has about 120 in its arsenal. | Gertrud Zach
The Finnish Patria is the supplier of virtually all armoured personnel carriers, of which there are about 300 in total, and these are modern versions of the Patria AMV and Patria Pasi. The infantry fighting vehicle, the basis of which is also used by artillery and air defence, is the CV90. The Czech Republic has recently decided to acquire these IFVs (or to start negotiations with the Swedish Government). Sweden has about 350 CV90s at its disposal. Among light armoured vehicles, Sweden uses mainly the RG-32 Scout type, which can be loosely compared to the Iveco LMV used by the Czech Armed Forces. Sweden has almost 400 RG-32 Scout vehicles in its arsenal.
Aviation
he fighter air force consists of Saab JAS-39 Gripen aircraft, as does the Air Force. In the case of Sweden, there are 72 JAS-39C and 23 JAS-39D (two-seat version). In addition, 60 units of the latest version E have been ordered.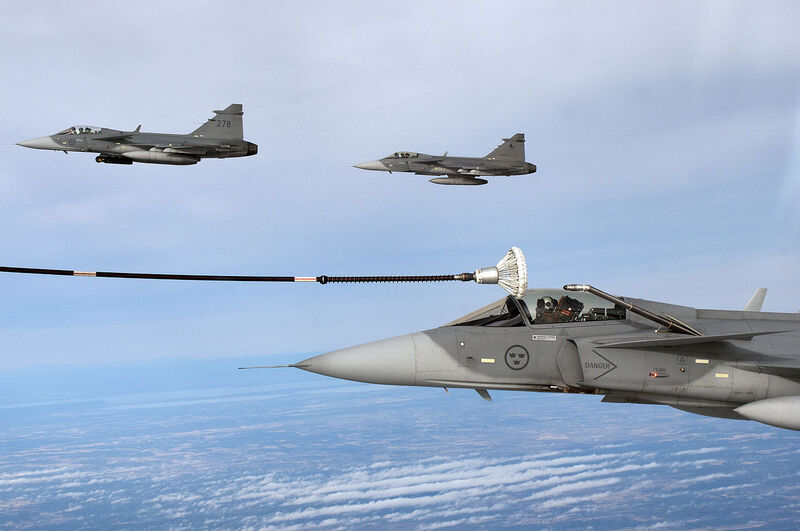 Picture: The Fighter Air Force consists of Saab JAS-39 Gripen aircraft, as does the Czech Armed Forces. In Sweden's case, there are 72 JAS-39Cs and 23 JAS-39Ds (two-seat version). | Milan Nykodym / CC BY-SA 2.0
Swedish pilots can also refuel in flight, thanks to their own capabilities in the form of the KC-130H Hercules. In the case of the air force, the early warning system is not neglected, which is provided by three Saab 340 aircraft. The Hercules aircraft are again used for transport, with a total of four aircraft. Training is carried out mainly on Saab 105 aircraft, but twenty Pilatus PC-21s have been ordered. The helicopter air force is also dynamic and modern, with twenty Augusta A109 helicopters in various versions, fifteen UH-60 Black Hawk machines, and for search and rescue, but also anti-submarine warfare, Sweden has fourteen NH90 helicopters, with four more on order.
Navy
Compared to earlier times, the Swedish Navy is small but compact and modernly armed. Its main forces consist of modern missile corvettes and submarines. In 2006, for example, the corvette Gävle became the first Swedish ship to be deployed in a UN operation. She was also joined by the corvette Sundsvall when both ships were part of the UNIFIL mission in Lebanon. Sweden has a total of 316 combat vessels, including sixteen landing craft.
Picture: Corvette Gävle (pictured) became the first Swedish ship to deploy in a UN operation in 2006 | Mr Bullitt
As can be seen from the above, Sweden has a very strong army in all respects and will thus become a really strong partner for the Alliance, which is also able to arm other countries from its own domestic defence industry. Currently, for example, the future delivery of CV90 infantry fighting vehicles to the Czech Republic and Slovakia. Due to its vast territory, Sweden may also become a very interesting area for allied training. Also interesting is the number of servicemen/soldiers that the Kingdom of Sweden has at its disposal. Since conscription was reintroduced in March 2017 (now also for women) and the first 4,000 new conscripts were drafted in January 2018, Sweden currently has about 30,000 active duty soldiers and at least 34,000 reservists.