2% of GDP on defence is not a dictate of NATO, but of common sense
One of the latest legislative activities of the current leadership of the Ministry of Defence is an effort to push through a law that would stipulate that the Czech Republic must spend 2 % of its GDP on defence. The current events in Ukraine and the overall deterioration of the security situation in Europe reinforce this need, but the intention to spend 2 % of GDP on defence has already been communicated as the first point of the government's programme declaration of January 2022, and Jana Černochová spoke about this step as an appropriate instrument before the elections. It is thus clear that this effort is of a longer-term nature.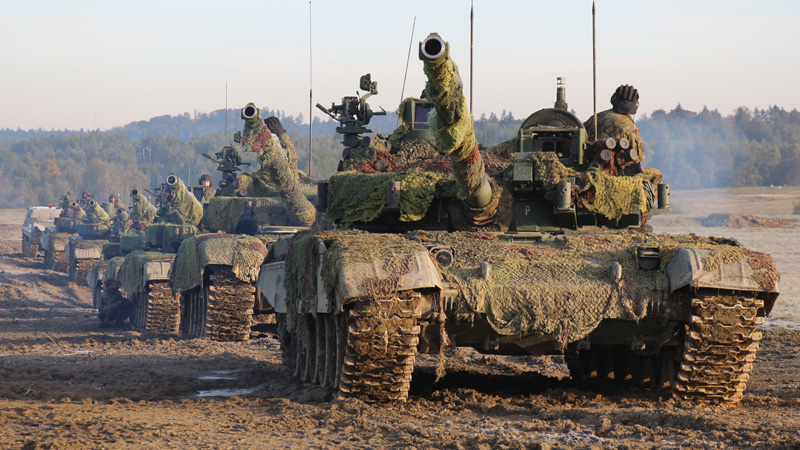 Picture: 2 % of GDP for defence is not a dictate of NATO, but of common sense (illustration photo) | Mjr. Ladislav Kabát
First of all, it must be said that the very desire for the Czech Republic to spend 2 % of its gross domestic product on defence is correct. And it is not just the intention to strengthen our defences because of the current war in Ukraine. In fact, the experience of the Czech Republic itself clearly shows that military spending of less than 2 % of GDP is insufficient. In the past decade, the Czech Republic has spent significantly less on defence, with military expenditure in the long term being only around 1 % of GDP, and in some years even below 1 % of GDP. The results of this irresponsible policy have been universally negative. As a result of this underfunding, the Czech Army has, for example, had to gradually reduce its numerical strength, which has fallen far below the original plans set out when the Czech Armed Forces were professionalised. Similarly, the army had to reduce the number of its military equipment, which for some types of troops dropped to minimalist levels, and the much-needed acquisition of new military equipment, necessary to replace old equipment dating back to the days of the Czechoslovak People's Army, was constantly postponed, which gradually created a huge internal debt of more than a hundred billion, which the defence ministry is still struggling with today.
As with any other ministry, it is evident that mere professionalism and enthusiasm are not enough, and that if the people in a given ministry are to perform adequately, then that ministry must also be adequately funded. This is not just a question of salaries, but also, for example, of investment in modern technology, etc. It is obvious that military expenditure of around 1 % of GDP is insufficient or not sufficient to build a relevant army capable of comprehensively fulfilling the tasks of national defence. And it must be said that similar conclusions have been reached by many other NATO countries, which have also gone through a process of reducing military expenditure and downsizing their armies and are now increasing their capabilities again (and often with difficulty). However, the same lessons have also been learned by non-NATO or non-European states, and so this is a universal experience. Historical experience then tells us that if a state does not devote sufficient resources to its defence and does not maintain its armed forces at the appropriate level, sooner or later an aggressive state will try to take advantage of its weakness and seize its territory.
Achieving 2 % of GDP is therefore not some kind of 'NATO dictate', as is sometimes put forward, but rather a dictate of common sense. It is all the more regrettable that this level cannot be achieved. In the 1990s and in the first decade of this century, when the Czech Republic was going through very difficult economic times (economic transformation, the consequences of the division of the former Czechoslovakia, etc.), Czech defence spending was still routinely at 2 % of GDP.
Let us recall that some European countries (NATO members and others) today have defence spending sometimes well in excess of 2 % of GDP. For example, the Baltic countries, which today are probably most worried about possible aggression from Russia, already have military spending of around 3 % of GDP, or close to it. Similarly, Poland, which has long maintained its military spending at 2 % of GDP, is now increasing its military spending to around 2.5 % of GDP, and this is even set to rise to 3 % of GDP. It is also very likely that other countries will increase their military spending above 2 % of GDP. Thus, the 2 % of GDP for defence can be considered a reasonable compromise.
On the other hand, however, it should be noted that setting 2 % of GDP for defence is not a panacea, so it would be wrong to cling to the 2 % of GDP figure as a mantra, regardless of its actual effectiveness. Not even the 2 % of GDP spent on defence is a guarantee of any greater benefit for the Ministry of Defence in terms of strengthening the Czech Republic's defence capability, if that 2 % of GDP is wasted in the form of inefficient actions, poorly handled acquisitions of military equipment or even outright corrupt behaviour. These core values are thus in many ways more important than financial security itself.
Setting military expenditure at 2 % of GDP will help the army, or rather the defence ministry, to plan correctly, especially in the long term, when it is possible to predict "what we have to spend" with a certain degree of accuracy. Although the percentage of GDP is always relative, defence expenditure cannot be determined in any other logical sense than relatively, because the risks of change would be much greater with absolute amounts. In this case, we should bear in mind that the GDP growth rate does not exactly determine how much will 'flow' to the Treasury in a given year, and therefore any government cannot determine in advance (with, say, only a few years' perspective) that the defence department will have a certain amount in a given year - even if the clear ratio of military spending to GDP is known in advance. It is the same with setting some statutory ratio of defence spending to the state budget, because the state budget also changes from year to year, and usually the ratio of the state budget to GDP also changes. Then there are currently three countries within NATO that have their level of defence spending regulated by law - e.g. neighbouring Poland.
There are several reasons for the Czech Republic's defence spending to be guaranteed by law. First of all, it can be recalled that the Czech Republic has had problems with insufficient military expenditure for a long time, despite the fact that our country has clearly committed itself to this expenditure of 2 % of GDP, and a number of experts have repeatedly pointed out how dangerous insufficient funding is. Year after year, the increase has been postponed by various governments. It is therefore right to point out to the First Deputy Minister for Defence, František Šulc, that it is completely absurd that the Czech Republic has not been able to fulfil what it itself clearly promised for twenty years.
The experience of the behaviour of previous governments after 2014, i.e. after the outbreak of war in Ukraine, also speaks in favour of the adoption of the relevant law. At that time, there was a relatively rare consensus among the political representation, when the government of Andrej Babiš pledged to increase military spending by one tenth of one per cent per annum, so that it would gradually reach the level of 2 % of GDP by 2025. This intention was backed by the opposition, which promised to support this effort in Parliament. However, no such increase has taken place. The government of the day did start to increase military spending, but not sufficiently, and the increase was certainly not at the rate of one tenth of one per cent per annum. That is also why the Czech Republic is where it is today and why the current government is having to increase military expenditure at a rapid pace, which is, of course, not entirely optimal.
The desire to push through a law that would make it compulsory for the Czech Republic to spend 2 % of its GDP on defence is therefore understandable. It is the result of the historical lessons learned from the above-mentioned phenomena, when previous Czech governments, especially after 2000, spent insufficient resources on defence. It is also an expression of responsibility towards the state, a defence against populist politicians who are willing to reduce defence spending, even at the cost of reducing the state's defence capacity, just to please a certain part of the electoral spectrum. It should be pointed out here that other countries are also facing similar populism, and yet they are managing to keep their defence spending at an appropriate level.
In conclusion, then, the effort to increase military spending to 2 % of GDP, and possibly to give the defence ministry some clear budgetary framework and outlook for the future, is undoubtedly a step in the right direction. It is then up for debate whether this must be achieved by law. Of course, a new government that for some reason does not consider defence to be a priority could amend or repeal the law (if it has sufficient strength in parliament). However, the general consensus across the political spectrum is now clear - it is right that defence is a government priority and debts to the armed forces should be repaid and no new ones created. In Ukraine, we see why.