Chemists will receive new reconnaissance vehicles
The soldiers will get two types of LOV chemical vehicles (S-LOV-CBRN I and S-LOV-CBRN II), 40 pieces of each, from the Military Research Institute state enterprise, which successfully developed prototypes of these vehicles in 2014. This year, 13 vehicles from each will be delivered, out of a total of 80. The value of the contract is CZK 5.111 billion with VAT and it is the most significant modernization in modern history of our chemical troops.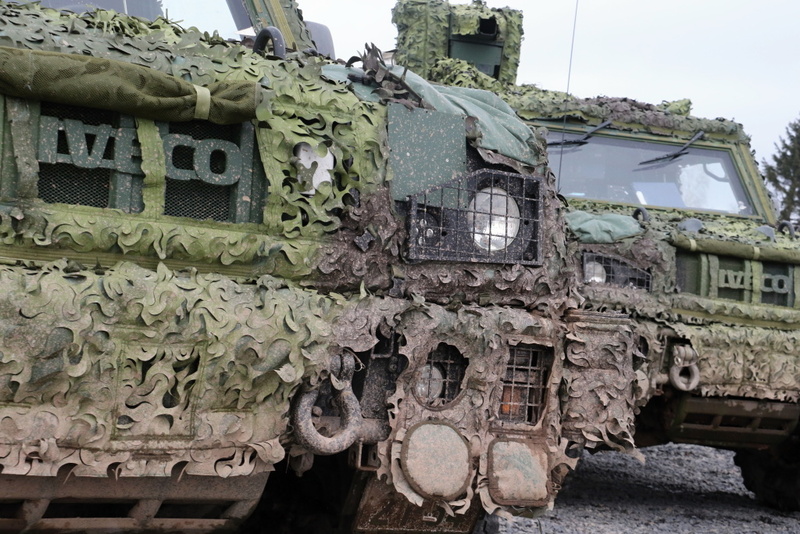 Picture: The most modern IVECO cars will be the most important actual modernization for chemical troops | Ministry of Defense of the Czech Republic
Special vehicles, the first of which is marked I comes with a trailer, stand on an Iveco chassis. According to the users themselves, this is the most modern equipment of chemical, radiation and general biological reconnaissance. "Vehicle crews may also perform the function of taking and transporting samples if there is a risk of delay. And all this in a tactical situation," the vehicles are praised by the commander of the Czech-British Radiation, Chemical and Biological Protection Brigade Command for the ARRC (Allied Rapid Reaction Corps) Lieutenant Colonel Radek Malina.
Chemists can finally eliminate the BRDM vehicles, for which, according to Malina, it was already difficult to obtain spare parts and components and did not fully meet current standards of tactical deployment. "We will also be able to replace chemical Land Rover, which, based on our experience from operations, cannot succeed, especially in terms of mine protection and direct enemy fire. The new S-LOV takes these aspects into account, including the equipment with modern technologies."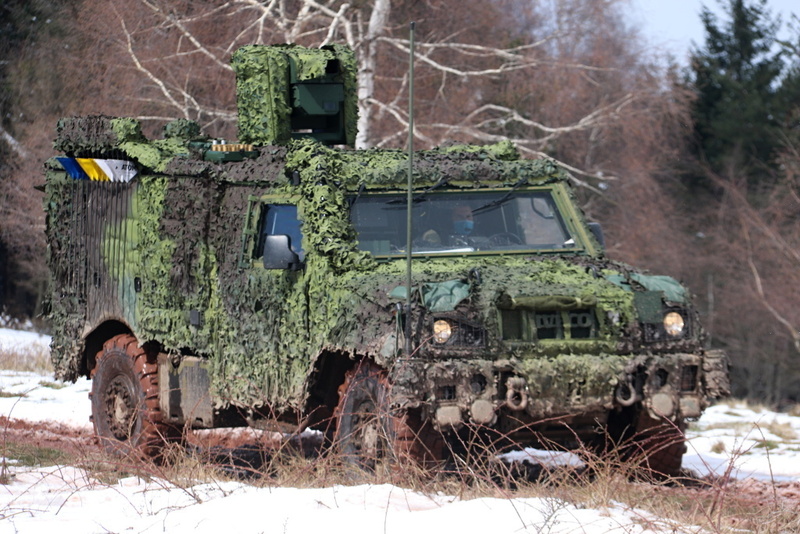 Picture: Anti-chemical IVECO protects the crew thanks to strong armor | Ministry of Defense of the Czech Republic
Chemical vehicle with a reconnaissance robot
The pair of vehicles consists of the S-LOV-CBRN set - the LOV-CBRN reconnaissance light armored vehicle with the P-LOV-CBRN trailer, and the LOV-CBRN II set.
The vehicle is equipped with detection means for reconnaissance and monitoring of the CBRN situation, demarcation of contaminated areas and a robot for CBRN reconnaissance of the immediate surroundings. The trailer contains a profitable monitoring module for CBRN monitoring of a remote location, power plant and other support tools. LOV-CBRN II enables CBRN reconnaissance, both mible and on foot, and is equipped with a kit for collection and transport of samples contaminated with CBRN substances, decontamination agents and a jammer as protection against detonation of improvised explosive devices.
With spare air in case of cabin contamination
Comprehensive protection of the crews of both vehicles against the effects of fire, including mines, improvised explosive devices, toxic and radioactive substances consists of crew ballistic protection at level 3, mine protection at level 2a (according to STANAG 4569), pressurized cabin with filter ventilation equipment and emergency air supply system in case of internal contamination of the crew cabin. The defense of each vehicle is provided by a combined weapon station. A detailed overview of the current tactical and CBRN situation is provided to the crew by the on-board information system. A total of 80 vehicles will be taken over by our chemists by 2023.