Government's promises are collapsing, the Czech Army expects poor years again.
On the one hand there are plans for the most extensive armament modernization for the last several decades, on the other hand decelerating national economy. The Government of Andrej Babiš has been increasing salaries in the public sector for the last two years. It also recruited new employees, including soldiery, and investments, but several months ago it started searching reserves, increasing taxes and postponing investments.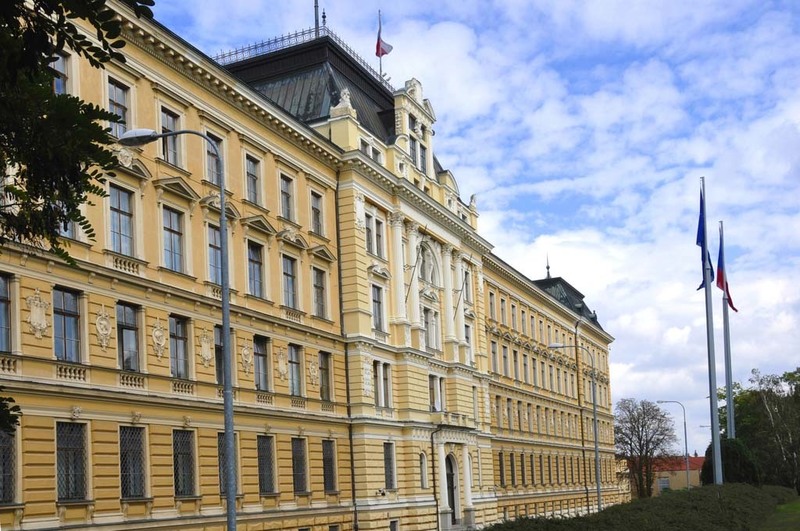 Picture: The army is traditionally a sector, where governmental cuts are approved themselves among the first. (Illustrative photo) | army.cz
The army is traditionally a sector, where governmental cuts are approved themselves among the first. Acquisitions of new helicopters, tanks, artillery howitzers, radars are under threat now. The biggest military procurement at all in the modern Czech history for new infantry fighting vehicles is in progress by now; however we can't exclude a possibility of decreasing the number of these new IFV in the end. After all, the same thing happened to the procurement of the wheeled armoured vehicles some years ago.
For a long time, the Czech Republic hasn't been giving 2% GDP for the defence as the countries of NATO undertook. The Government proposes the defence budget in the amount of almost 3 milliard EUR in 2020 and 3.4 milliard EUR in 2021, what would correspond to 1.4 % GDP. This is an amount to which the former Government undertook, where Andrej Babiš (current Prime Minister) was as Minister of Finance. This aim is deeply under the NATO recommendation, and - in spite of it - the governments have been continually postponing it.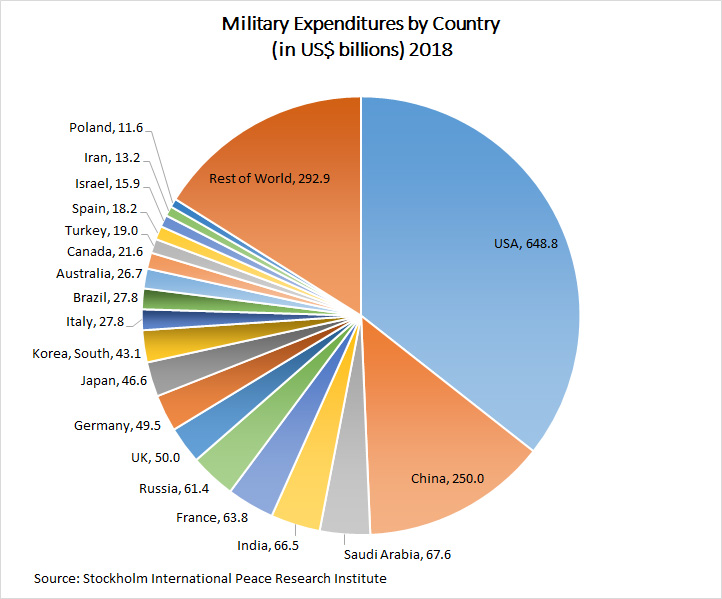 Picture: Graphical review of separate countries and their expenses for the defence in 2018 | Wikimedia Commons
"It means limiting of the striking power of the Czech Republic and failure to fulfil obligations in NATO!" is declared in the conclusion of the analysis of the prominent Czech experts, including General of Army Peter Pavel. Current Minister of Defence Lubomír Metnar promised that the Army will get 2% GDP in 2024. Everybody is laughing at such a promise, because Metnar is already tenth Minister of Defence who promises it. The defence budget has been deviating under the boundary of 2% already since 2006.
In addition, money for the army fluctuates every year, and it is impossible to plan strategic investments in such a situation. Critics often upbraid the soldiery that they cannot spend part of the money from the annual budget. Therefore, organizational units of the Ministry of Defence of the Army sometimes closely before the end of the fiscal year buy often even useless items. This, however, isn't their mistake; it is a consequence of bureaucratic obstacles in big tenders and budget laws of the Czech Republic, which don't enable the army to manage in a long-term horizon. Although politicians know of this problem, nobody found the courage to remove it.