How successful priorities of the Chief of General Staff of the Czech Army after 15 months
In June 2018, General Aleš Opata published his aims for the Czech Army. After 15 months we decided to remember the summary material accessible on-line and to shortly comment how they have proceeded. It contents in total 19 acquisition projects, of which we selected just the most important.
1. New multi-purpose helicopters - YES
This intention was successfully realized during the summer of 2019, i.e. an agreement with the American party was concluded. So, the Czech Army is going to acquire 8 UH-1Y Venom multi-purpose helicopters and 4 AH-1Z Viper combat machines. The price of this procurement is 580 million EUR, including armament, ammunition, spare parts and training of pilots and service personnel.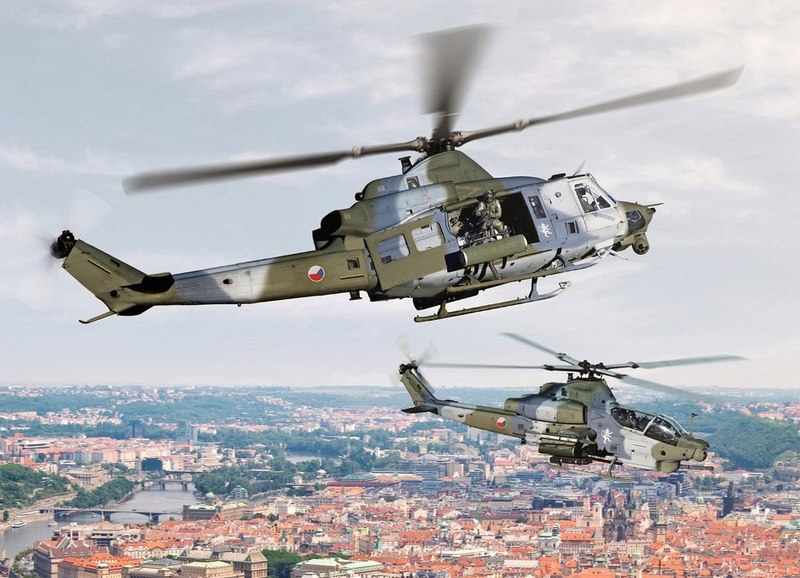 Picture: Simulation of the UH-1Y Venom (at the forefront) and the AH-1Z Viper helicopters in the Czech camouflage | Bell
2. MADR radars - YES, BUT...
This acquisition has been already promisingly negotiated earlier, but Minister of Defence stopped it in December 2018. It took breath in summer 2019, so the procurement of 8 new radars from Israel for 140 million EUR has been initiated again. The Czech Republic can receive them already in 2021. A new problem, however, arose. The Czech industry has to participate on the order by 30 %, but Israelis haven't made a deal with the Czech company Retia, which is ranked among the worldwide top in this field. Will another Czech company be able to replace it at all?
3. Tracked infantry fighting vehicles - YES, BUT...
MoD specified final requirements in the spring of 2019. But throughout the spring it faced medial speculations, because it has changed the original requirements (a crew gun turret, more paratroopers) so that the favoured BVP PUMA became an outsider. Nevertheless, German PSM consortium has delivered the required materials and was going to continue taking part in this tender. Minister of Defence Lubomír Metnar later in the summer admitted that the selection procedure has already got a two-month delay and this delay could continue, in part because of cuts in the state budget. Sure, the 2 milliard EUR is historically the biggest investment of the Czech Army, and a battle for them will be very hard.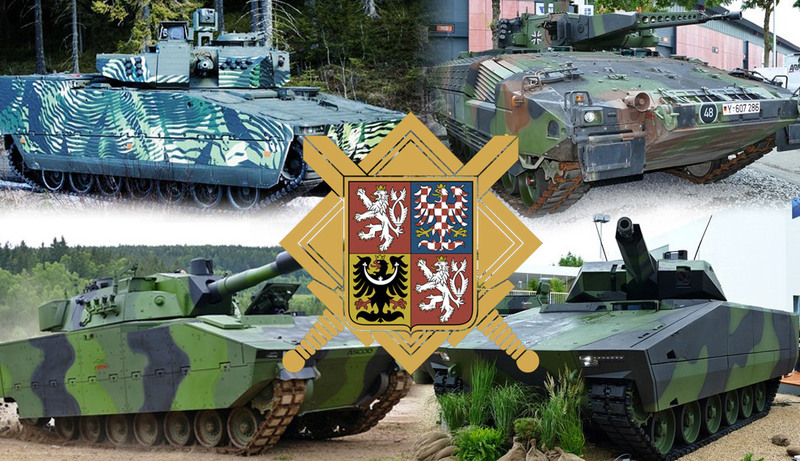 Picture: New infantry fighting vehicles for the Army of the Czech Republic are offered by BAE Systems, General Dynamics European Land Systems (GDELS), Rheinmetall Landsysteme and PSM
4. Guns with the NATO calibre – CONTROVERSY
The Army wants 52 self-propelled guns with the 155mm calibre and with the gun-range over 40 km. It probably caused that the prior endeavours of the Czech armament industry to modernize the currently-used ShKH model have felt out from the play. 77. Neither MoD nor the Czech Army speak enough about this aim. First information that firstly an artillery-fire control system has to be purchased for about 40 million EUR became known for the general public in the autumn of 2018. According to the mass media, it should be the ODIN system mediated by Omnipol, which doesn't have a good reputation. After the "storm" of some journalists and military bloggers, the defence department has interrupted communication regarding the artillery theme.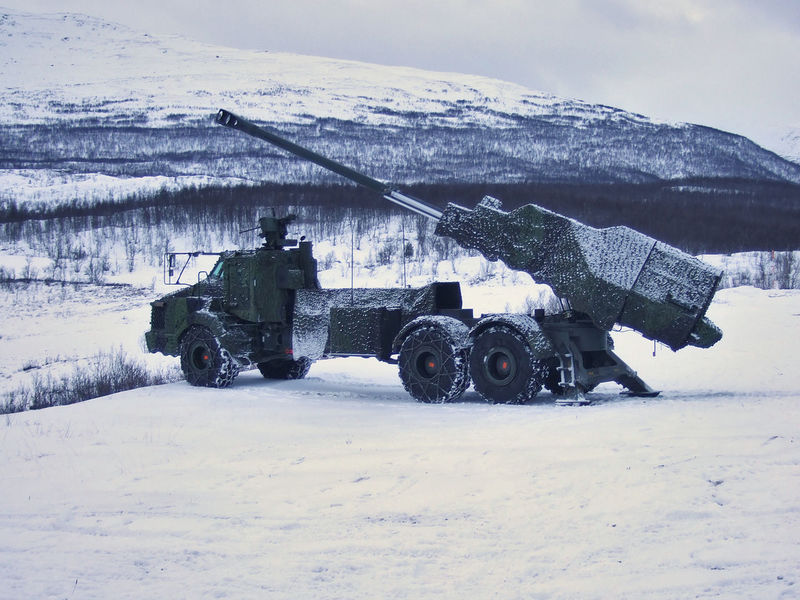 Picture: The ODIN artillery-fire control system is designed for the narrow-range Archer howitzers. | Wikimedia Commons
What else was among priorities - LIMITED REALIZATION
The following themes were also among the priorities with the numbers from 5 to 19: light armoured vehicles for chemical, biological, radiological and nuclear protection, new models of wheeled armoured vehicles, 120mm self-propelled trench mortars, extension of abilities of the JAS-39 fighter planes, four new SHORAD anti-aircraft complexes, modernization of tanks, mobile bridging systems and pontoon bridging complexes, modernization and purchase of two new CASA C-295M cargo aircraft, and further, for example, small UAV/UAS and others.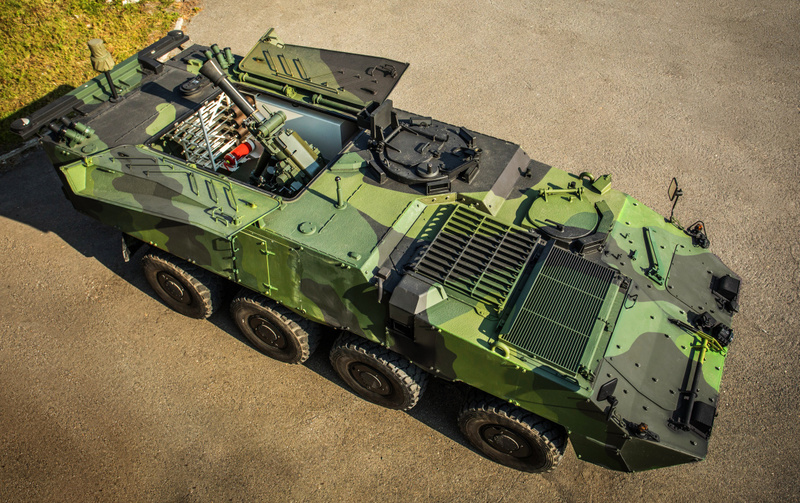 Picture: The Pandur II 8x8 CZ self-propelled trench mortar is equipped with the muzzle-charged recoiling 120 mm Soltam Cardom trench mortar charged from the muzzle
Some acquisition aims haven't been promoted yet. Others are in progress, but not in the way that they should be...
Modernization of tanks in a form of replacing radio stations and some other components has been already announced, but the real problem is only delayed by the current process. The reason is that the Czech Army disposes of only 30 T-72M4CZ tanks, of which less than 10 pieces are fully functional. All 30 pieces will probably come in full serviceability, but the "tank forces" most probably needs absolutely new machines.
MoD is going to purchase two new CASA C-295M aircraft. With neither open tender nor intermediary. A Spanish manufacturer will directly get an order for 108 million EUR. Is this a warranty that no corruption scandal will be repeated? (The last procurement was mediated by the Omnipol company – its bad reputation arose from it, a trial has been proceeding till now due to a suspicion of overcharge and corruption, including participation of then Minister of Defence V. Parkanová in this corruption case.) The Czech Army bought 4 these aircraft for 140 million EUR ten years ago. Although the aircraft are now more modern and we have to take inflation into consideration, is it really OK that new CASA's cost twice as much as that time?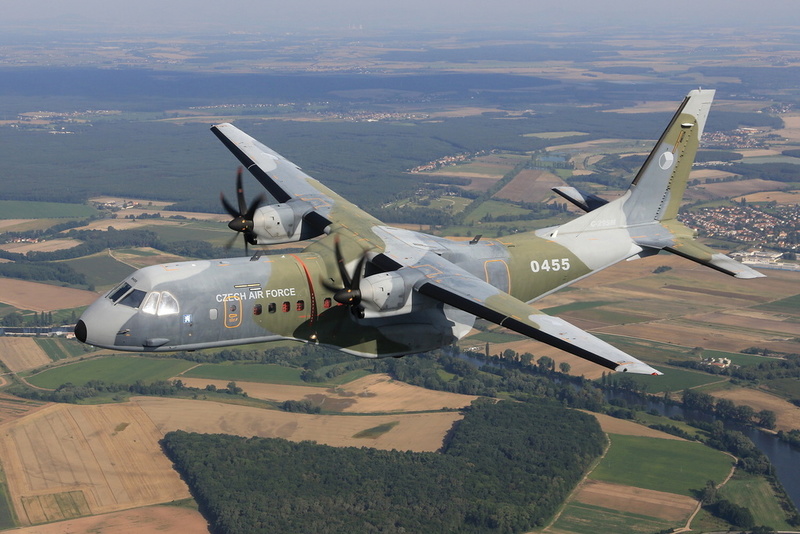 Picture: CASA C-295M | army.cz
Conclusion – ACQUISITION IS IN PROGRESS, BUT IT WILL NOT BE WITHOUT PROBLEMS
Clear and comprehensible argumentation is missing from the MoD party why it arranges open tenders for some acquisitions, whereas for others it tries to negotiate with a concrete producer or with a partner government. Communication of the army command is similar. Although the army says in its campaign that "it knows what it wants", nevertheless conceptions of development of different types of weapons aren't known till now, maybe they have been neither written nor approved at all. It is necessary to evaluate the performed work in the most important modernization projects, but at the same time it is necessary to be alert and ask questions.