It has been exactly 8 years today since our soldier Adrian Werner died
Today we commemorate the 8th death anniversary of the Lieutenant Adrian Werner, in memoriam, who died due to his injuries sustained in an attack of the Forward Operating Base COP SALAR in the Wardak Province in Afghanistan. Despite all the efforts of doctors he succumbed to his injuries at the Military Hospital in Olomouc on 9th October, 2011.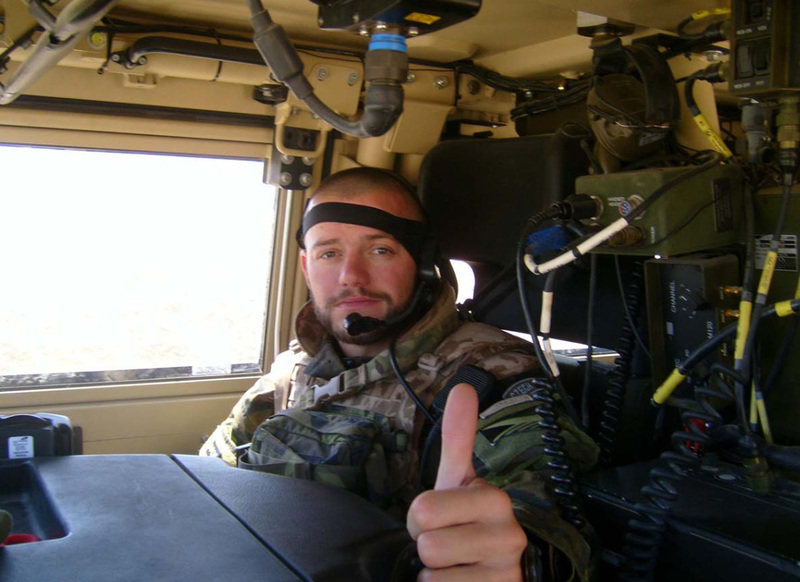 Picture: Adrian Werner in Afghanistan (Spring 2011) | army.cz
The Staff Sergeant Adrian Werner (1979) joined the Army of the Czech Republic in the 71st Mechanized Battalion in Hranice na Moravě on 1st May, 2004. He progressed gradually from the initial position of a machine gunner in this unit to the position of the Deputy Commander of the 2nd Firing Squad of the Mortar Battery.
During his service, he took part in a foreign mission three times, twice in Kosovo and last time in Afghanistan, where he served as an instructor of the 5th training team and the 2nd OMLT unit.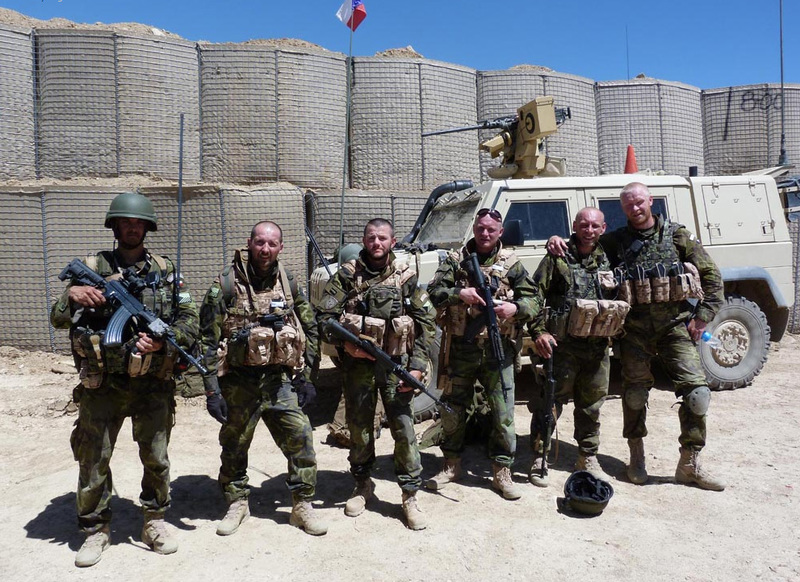 Picture: Adrian Werner (third from left) at Wardak Base (May 2011) | army.cz
He was seriously injured in an attack on the Forward Operating Base COP SALAR in the Wardak Province on 6th July, 2011. He was immediately provided with the first aid and professional care at the health facility at the SHANK Base and by the Czech Field Surgical Team at KAIA base in Kabul. Two days after, he was transported by a military special aircraft to Central Military Hospital in Prague in the Czech Republic, where he was immediately provided with a specialized treatment. In August, after the agreement with his family, he was transported to a specialized workplace of the Military Hospital in Olomouc, where, unfortunately, he succumbed to his injuries.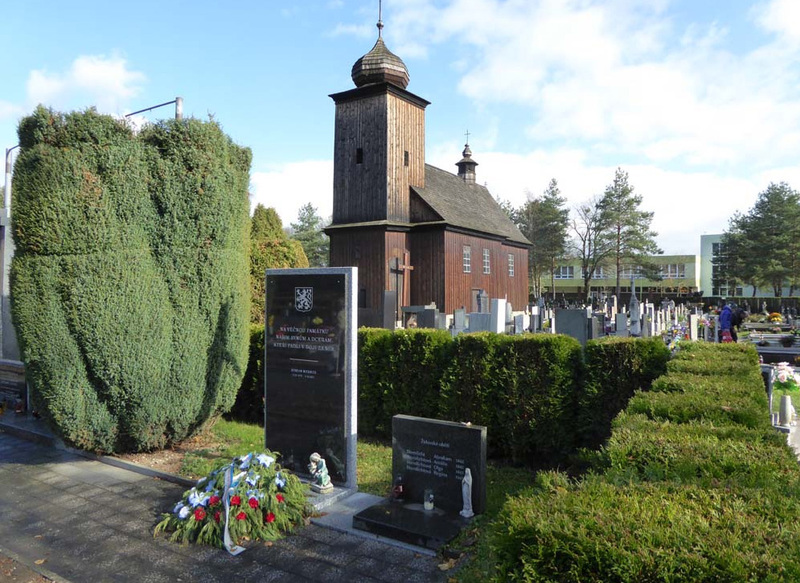 Picture: In front of the wooden church in Albrechtice there is a memorial dedicated to those who died in the fight for peace. The first one is the name of Adrian Werner. | army.cz
"The Czech Republic lost an excellent soldier in the personality of a thirty-two-year-old Adrian Werner. The Staff Sergeant Werner wore the Czech flag on the sleeve of his uniform and brought the supreme sacrifice to his homeland. The Czech Republic is a part of the world's strongest military alliance and meets its alliance commitments in Afghanistan. Unfortunately, the service to homeland sometimes brings losses and sacrifices. Unlike Czech athletes, we do not see our soldiers so often in media. However, they endanger their lives for our safety and for the safety of future generations. I express my deepest condolences to the family of the Staff Sergeant Adrian Werner and his friends," said Alexandr Vondra, the Defence Minister at that time.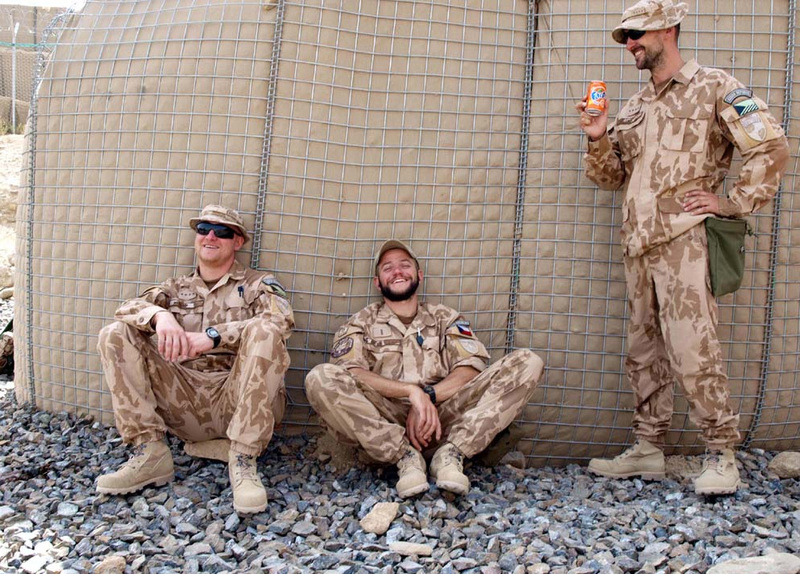 Picture: Adrian Werner (in the middle) at Wardak Base on 27th June, 2011 | army.cz
Other true words were said by Major Martin Hajduch: "Each Czech soldier operates in difficult conditions in Afghanistan that nobody envies to him. Afghanistan is our most demanding mission. When we say that we endanger our health and our lives here, we are only telling the truth. The Lieutenant Adrian Werner, in memoriam, was a brave soldier of this Republic."
Video: Martin Maxa: Honour to the fallen / YouTube