NATO Days and Presentation of Tenderers for a New IFV Contract for the ACR
The twentieth NATO Days had to do without spectators due to the coronavirus pandemic. However, this did not stop arms companies from presenting their technology. Given the current acquisition of new infantry fighting vehicles for the ACR, a dynamic demonstration of all three applicants (CV90 MkIV, ASCOD 42 and Lynx KF41) could logically be expected at this year's event. However, the opposite was true. Only one was presented in action at Mošnov Airport - it was the ASCOD 42.
The ASCOD 42 infantry fighting vehicle by General Dynamics European Land Systems was exhibited at the NATO Days as a static display but was also demonstrated as part of a dynamic demonstration. For viewers by the TV screens, it was a presentation of practically the final version, with which GDELS is participating in a multi-billion tender for new IFV. This information was also confirmed by the importer itself: "The GDELS (General Dynamics European Land Systems) company will introduce another development stage of the ASCOD 42 infantry fighting vehicle with the MT-30 MK2 crew tower, which will also take part in the planned military tests of functional samples. All variants of the ASCOD 42 vehicle presented at NATO Days in recent years demonstrate the variability of the ASCOD platform and the possibilities of installing various combat systems and interior arrangements," the statement said.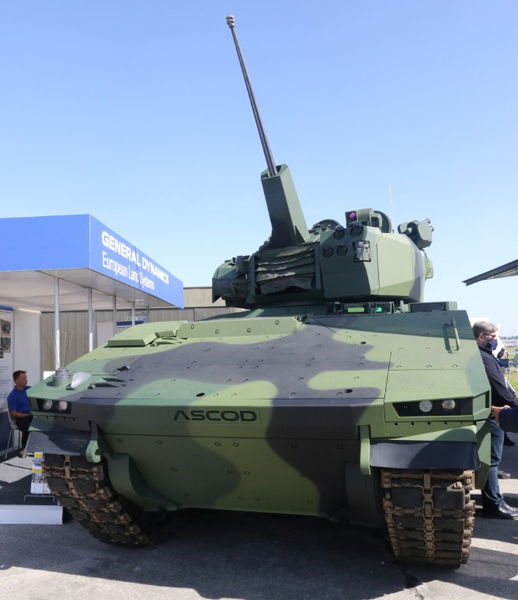 Picture: ASCOD 42 infantry fighting vehicle by General Dynamics European Land Systems | archive of CZD
The Lynx KF41 by Rheinmetall was also on static display, but a dynamic demonstration did not take place. The CV90 MkIV infantry fighting vehicle by BAE Systems was not present in either the static or dynamic form of demonstration. It is therefore interesting that the ASCOD 42 vehicle was the only participant in the tender for new IFVs for the ACR which was presented at NATO Days in a dynamic demonstration for a closed company consisting of arms manufacturers, but above all military command and politicians, including top circles. It was clear from the statement of Prime Minister Andrej Babiš that the tender for new IFVs for the Czech Armed Forces should be drawing to an end and it was not just another of "marketing surveys": "This is a big investment, but also an investment that should have taken place a long time ago," Babiš said in his speech with regard to the planned rearmament of the 7th Mechanized Brigade, which will use the new infantry fighting vehicles.
In addition to IFVs, Prime Minister Babiš also mentioned the slowly ending lease for JAS-39 Gripen fighters, when he said: "It's high time to look at how we can continue to secure the sovereignty of our airspace." A recent meeting of the Czech-American Defence Forum and a presentation of US Army technology at NATO Days, including a dynamic demonstration of four F-16 fighters, may point to an uncertain future for SAAB, a manufacturer of JAS-39 Gripen fighters.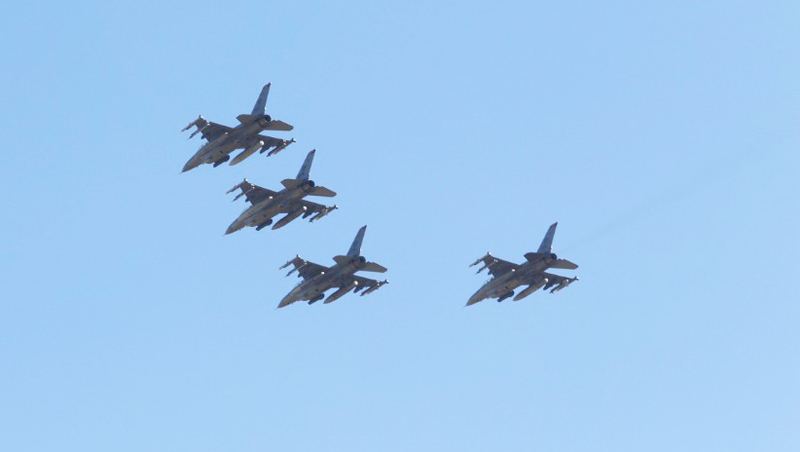 Picture: Dynamic demonstration of four F-16 fighters at NATO Days 2020 | CZD archive