Tatra will exhibit for the first time at the DEFEA fair in Greece
The second edition of the Defense Exhibition Athens (DEFEA) 2023 will be held in Athens from 9 to 11 May 2023. The fair is intended for professionals in the field of defense, security, military, police, rescue services and other related sectors. The Czech Republic will also be officially represented at the fair, and among the Czech exhibitors, the Tatra Trucks manufacturer, for which Greece and the Mediterranean are an interesting and prospective market, will be presented through its subsidiary Tatra Export.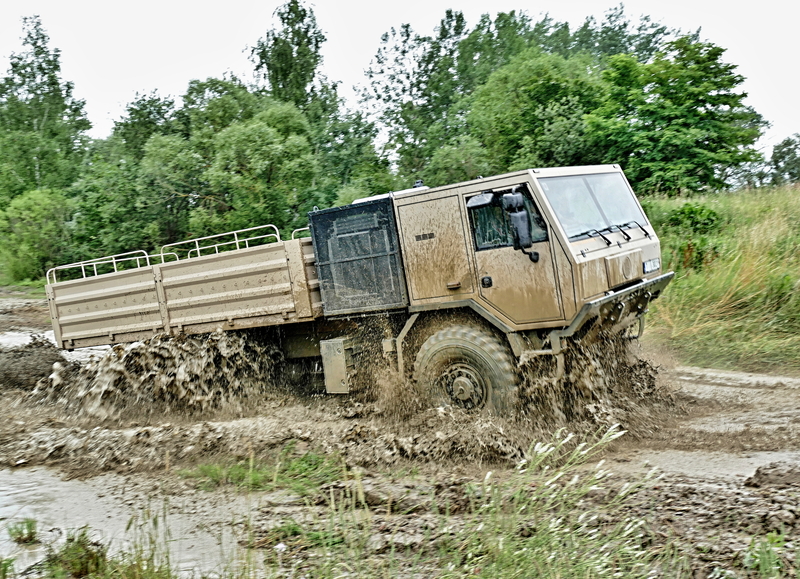 Picture: Tatra Force 4x4 | Tatra Trucks
The DEFEA fair continues the tradition of the DEFENDORA exhibitions and is the largest defense and security industry fair in the Mediterranean. As in 2021, it will offer an overview of the latest technologies, products and services for an army, navy, air force and cyber or electronic security, and will be accompanied by a rich program of conferences, seminars, workshops and live demonstrations.
Tatra Export, representing the Tatra Trucks manufacturer, will also send its representatives to Athens. The exhibition will present the entire portfolio of Tatra Force and Tatra Phoenix model lines designed for military applications. The domain of the presentation will be the new version of the Tatra Phoenix heavy logistics vehicle with an 8x8 chassis, which is equipped with an armored cabin corresponding to NATO standards.
The Tatra Phoenix with an armored cab had its world premiere last year at the Eurosatory fair in Paris, where it was shown in a heavy tractor version. In Athens, Tatra will present a novelty – a hook loader for transporting unified containers. The truck is equipped with a cabin that was developed by the Tatra Defense Vehicle company, which is characterised by one of the highest levels of ballistic and anti-mine resistance in its category and thus offers an above-standard level of crew protection.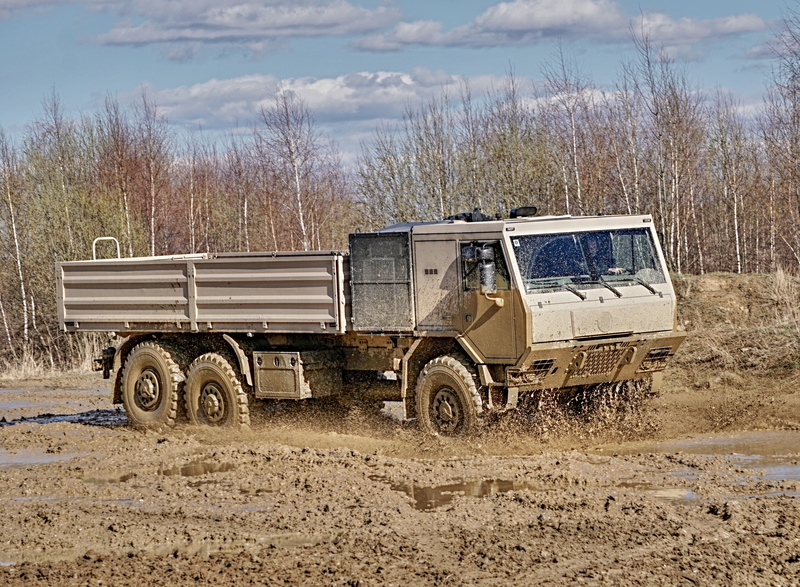 Picture: Tatra Force 6x6 | Tatra Trucks
The Tatra Phoenix series uses a combination of the original chassis of the Tatra concept with a central backbone tube and swinging independently suspended half-axles with construction parts of worldwide manufacturers - standard DAF cabins, Paccar engines or ZF and Allison gearboxes. Trucks of Tatra Phoenix line are already used in NATO armies as well. Tatra Trucks, for example, in cooperation with DAF Trucks and Tatra Defense Vehicle, is currently fulfilling an order for the Belgian army for hundreds of DAF CF Military logistics vehicles, which are derived from the Tatra Phoenix model line. Tatra Phoenix vehicles are also used in the Czech or Dutch army.
Tatra Trucks' flagship product for the defense sector is the Tatra Force model line, delivered in configurations from 4x4 to 10x10 and more. Tatra supplies vehicles and chassis of this series to the Army of the Czech Republic and to armies in Europe (Germany, Denmark, Slovakia, Poland, Ukraine, etc.), South America or Asia (for example, Brazil, Indonesia, Saudi Arabia, United Arab Emirates, etc.) in the past year there were also tests of the Tatra Force type in Greece, where members of the Greek army tested its abilities.
The trucks of the Force model line are also built on a Tatra concept chassis with a central backbone tube and swinging independently suspended half-axles. They have directly air-cooled eight- or twelve-cylinder Tatra engines or liquid-cooled engines by worldwide manufacturers (e.g. Cummins). Trucks of this series are equipped with standard cabins developed by Tatra Trucks in two or four-door versions. The partner company Tatra Defense Vehicle for this model series also produces armored cabins in various degrees of resistance certified according to NATO standards, also in a two- or four-door version.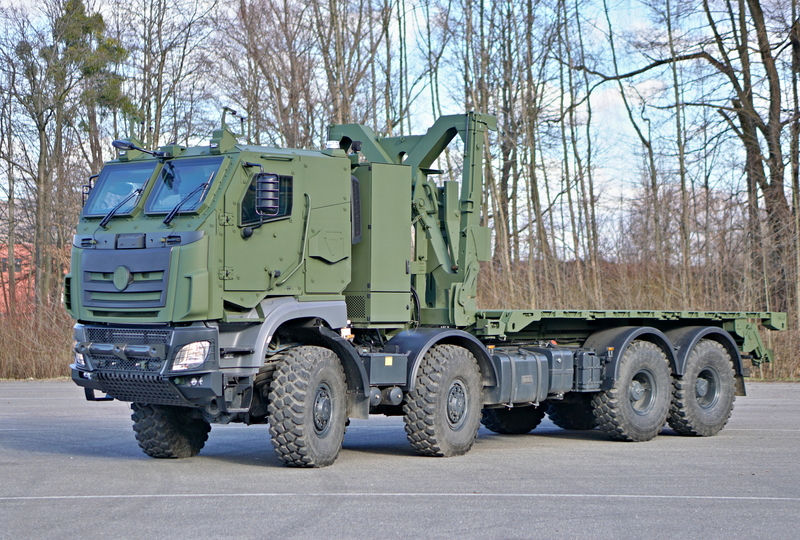 Picture: Tatra Phoenix 8x8 equipped with an armored cabin corresponding to NATO standards | Tatra Trucks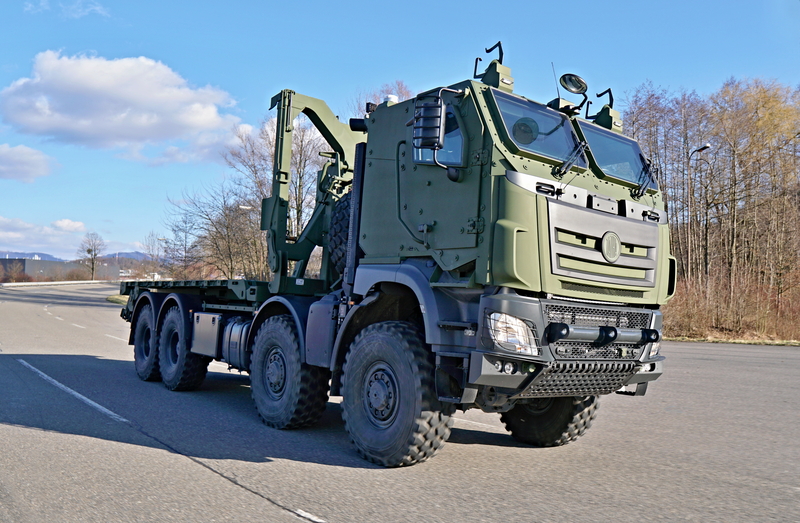 Picture: Tatra Phoenix 8x8 equipped with an armored cabin corresponding to NATO standards | Tatra Trucks
The DEFEA fair is organised by ROTA under the auspices of the Greek Ministry of National Security in cooperation with the Greek Association of Defense Industry Manufacturers. In 2021, 315 participants from 22 countries exhibited at it, the fair was visited by over 12,000 visitors and 45 official delegations, including the Czech army delegation led by the then Chief of the General Staff arm. gen. Aleš Opata.