The Allies can rely on the Czech mortar platoon from Přáslavice
How quickly and effectively can thousand soldiers from nine different states unite and effectively repel an attack? This was the main task of the Crystal Arrow certification exercise, which was attended by units of the battle group in the eFP (enhanced Forward Presence) mission in Latvia.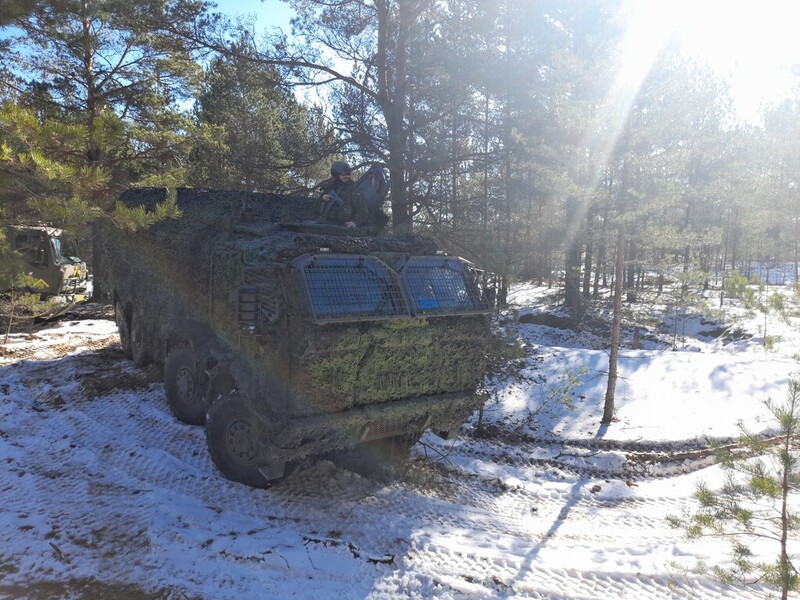 Picture: From the waiting position to the firing position, they set off to perform the fire mission | Ministry of Defense of the Czech Republic
The theme was the invasion of Latvia by a fictitive enemy. The Latvian Army and eFP partner units were tasked with blocking the enemy and gaining time before more NATO troops arrived, and then counterattacking together.
The ten-day exercise was to verify whether the Battle Group is able to cooperate and complete tasks. It also includes a Czech mortar platoon, which already consists of members of the 72nd Mechanized Battalion from Přáslavice. "Our task was to provide fire support to other units," one of the Czech soldiers, Lieutenant M. K., explained adding that his unit performed almost two dozen fire missions during the exercise.
The fire missions are performed by a mortar platoon with mortars of 120 mm caliber. Each of these weapons weighs 240 kilograms. Three soldiers must be able to quickly unload it from the vehicle, move it and prepare it for firing. They must then put the mortar again to the so-called marching position and move it to another location on the vehicle due to the impending fire of enemy artillery.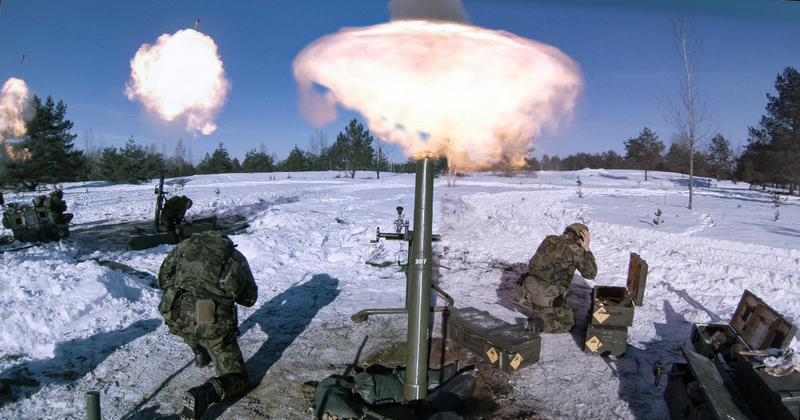 Picture: Firing the 120mm mortars | Ministry of Defense of the Czech Republic
The exercise was continuous, so the unit had to be on standby and ready to provide fire support day and night. At the same time, it had to be able to secure its own position. "It was very mentally and physically demanding. It was necessary to deploy forces so that the soldiers would be able to perform tasks despite the lack of rest and the cold weather," M. K. added.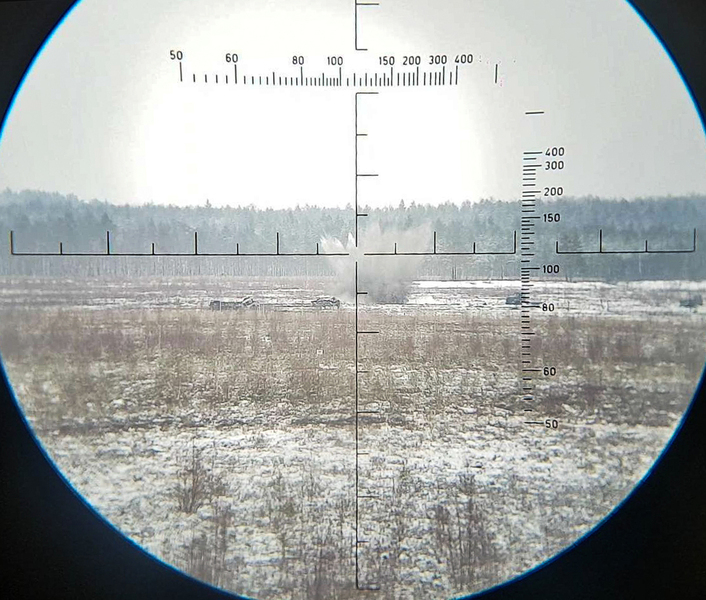 Picture: Successful direction of mortar fire on target by artillery reconnaissance | Ministry of Defense of the Czech Republic
Thousand soldiers from nine armies joined the Crystal Arrow. To coordinate this mass of people and equipment therefore placed great demands mainly on the commanders. "It was important for us to find out that we are able to plan, take orders and report in English without any problems," Lieutenant M. K. emphasized.