The Czech Republic often wrestles with the stolen valor phenomenon
With regards to the threat of terrorism and the Ukrainian war, the Czech society takeovers the American approach of "Thank you for your service, sir." It happens, for example, within different programs related to discounting for the war veterans or warriors in general. It is encouraging on the one hand, but on the other hand it inspirits some citizens to simulate membership of the army.
The Army of the Czech Republic has been enjoying high confidence of the general public for the last two decades. Military professionals, however, were and are "a little less visible". They mostly arrive to their unit in plainclothes; bring uniforms during the day, and then change into plainclothes again. Many times even their neighbours don't know that they service for the mother land.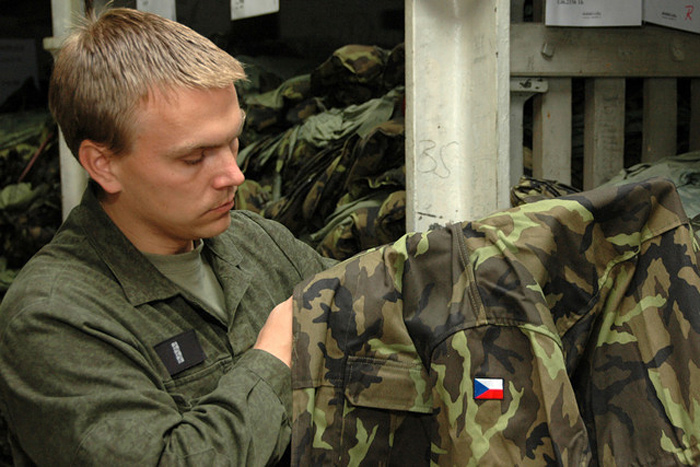 Picture: In some cases the Czech Army uniform is literally misused by civilians (illustrative photo) | army.cz
Members of the Active Reserve Forces, however, demonstrate more courage to wear the uniform. More and more civilians take interest to be one of them and pass regular training. These reservists can go to buy snack during trainings without changing the uniform, organize also workshops in primary schools, hold guards of honour at the monuments to the war dead in the both World Wars, etc.
So, the military uniform, fifteen years after cancellation of the compulsory military service, is part of the Czech public space again. At the same time, what is splendid, more and more companies join discounting programs for war veterans or warriors in general. It is enough to present an identity certificate and there is no need to come in a uniform.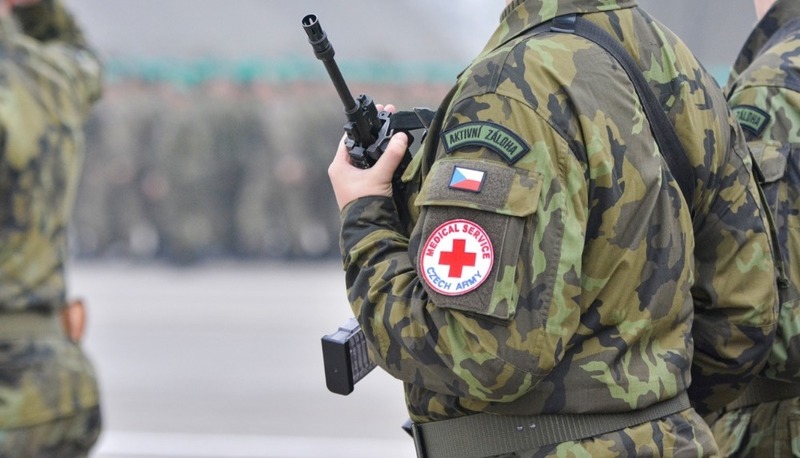 Picture: Members of the Active Reserve Forces have more courage to wear uniform | army.cz
Despite it, those who at best are members of some army fan-club, at worst neither have nor ever had any in common with the army, want to experience admiring glances of the public and alienate it more and more frequently.
To buy any parts of military uniforms, however, never was a problem. There are hundreds of army-shops, outdoor-shops and airsoft-shops in the Czech Republic, which can enable you to get dressed as a soldier not only of the domestic army. By the way, even professional warriors or reservists often buy stuffs in these shops, when they want a better variant of equipment than which is at disposal in a military stocks.
The Czech legislation regulates this matter so that a civilian citizen must avoid actions that may create the impression in others that they are members of the Czech Armed Forces. MoD has been confirming a free interpretation for years that you may wear a uniform but without a rank, flag and state sign, and that it depends on context.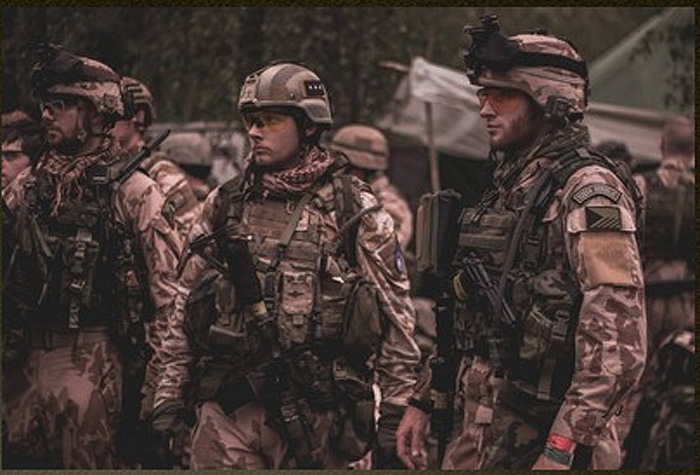 Picture: If you, for example, visit any military-simulation action, you will surely meet players dressed up as warriors, and this makes sense | airsoftwars.cz
If you, for example, visit any military-simulation action (LARP type play), of which hundreds take place in the Czech Republic every year, including the biggest in Europe (BorderWar, AirsoftWars – Protector), it is clear that you will meet players dressed up as warriors, and this makes sense.
However it is a sad look when you see some people who wear our uniform, including a flag, ranks etc. just as "overalls" to their job or to a pub, go in deformed berets and sometimes they position the state flag incorrectly (bottom up, and so on). Maybe even worse is when somebody from the civil sector misuses the uniform during different demonstrations and other public actions.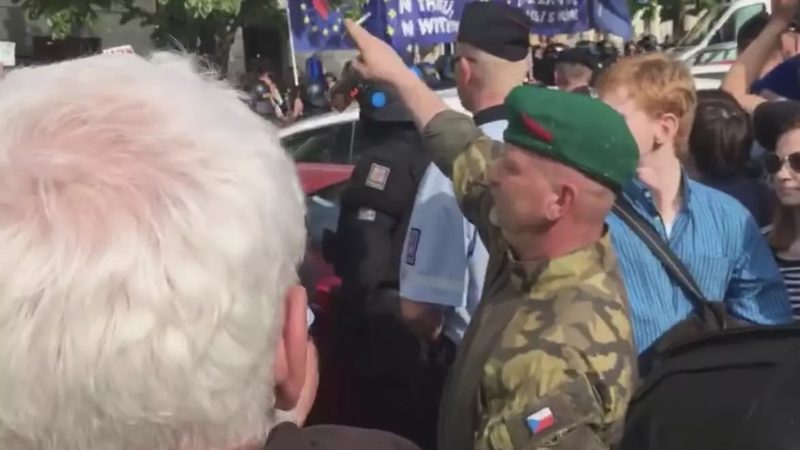 Picture: Demonstrationist heiling in a military uniform | Facebook
Shouldn't it be regulated? Surely, nobody wants that eventual restrictions affect the reservists or honoured army-fans, but honour of warriors, especially of war veterans, has to be protected.