The European Defence Agency has a new Director, Jiří Šedivý.
Former Minister of Defence in the government of Mirek Topolánek, Deputy Secretary General of NATO, diplomat, Director of the Institute of International Relations. That is only a fraction of all the roles Jiří Šedivý has had. Now he will become the head of the European Defence Agency (EDA).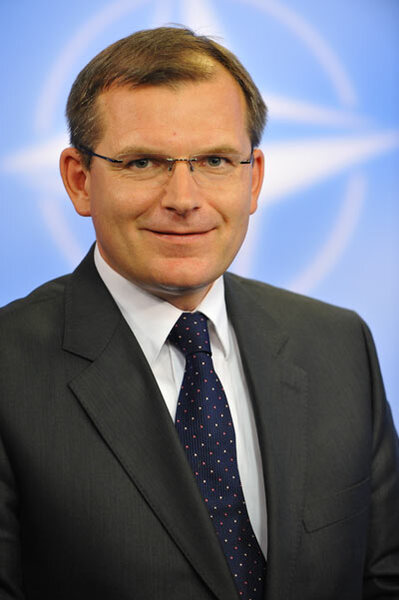 Picture: Jiří Šedivý | Wikimedia Commons
The European Defence Agency (EDA) offers several comparative advantages at institutional level – simplified access to the highest political level (the EDA Steering Board consists of ministers of defence), fast communication with member states, a unique civil-military interface, good relationships with other EU institutions and basic support from the European defence industry.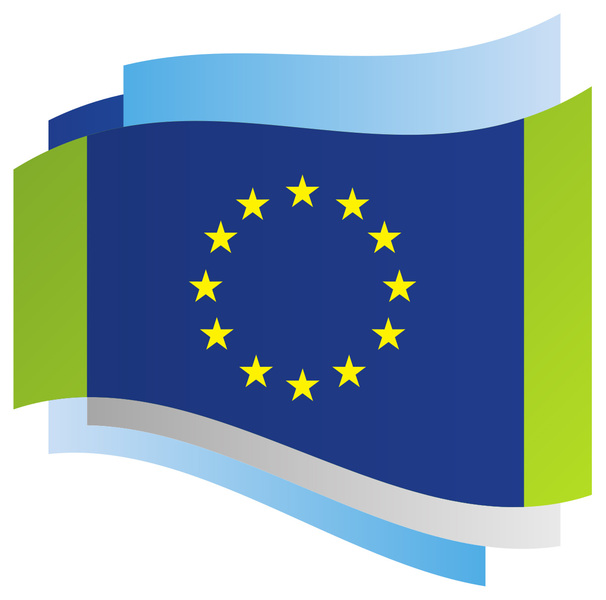 Picture: Logo of the European Defence Agency | Wikimedia Commons
"The European Defence Agency is a very important organization and the fact that it will be lead by the Czech Republic in the oncoming years is a great reward for Jiří Šedivý and the whole of our country," said the Minister of Defence Lubomír Metnar. It is an important post for Šedivý, however it is Metnar who, despite his position in the EDA (as has already been said, the Steering Committee consists of ministers of defence), can expect some criticism if the key purchases fail to be finished in time. After all, one of the main tasks of the EDA is to improve the defence capabilities of member states and develop their capabilities and capacities.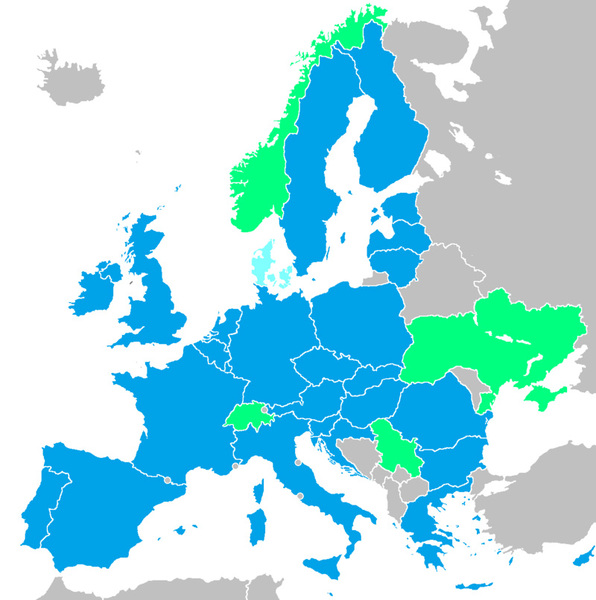 Picture: The blue-coloured states are EDA and EU members. The green-coloured states are members of EDA but not EU members | Wikimedia Commons
Jiří Šedivý is undoubtedly a capable man. His most recent post was the Special Envoy for Resilience and New Threats. In other words, he held a post created by the MFA in the fight against misinformation and hostile influence of foreign powers. He has also honed his expertise by demanding studies. He graduated from the Department of War Studies at King's College in London, and in 1999 he defended his doctorate at Charles University, where he taught international politics and security studies in 1995–2003. He also lectured at the University of New York in Prague between the years 2000 and 2003.
The European Defence Agency now has an undoubtedly top-notch leadership, and we wish Mr. Šedivý good luck in his new role.