Tomáš Pojar: Western aid to Ukraine is unprecedented
Will the West's unity to help Ukraine in the conflict with Russia be maintained in the coming months? Why is Israel standing aside in its aid to Ukraine? Does it make sense to deal with Russia now? And is Putin threatening to use nuclear weapons in Ukraine? We talked about more than just that with the prime minister's aide, security adviser Tomas Poyar.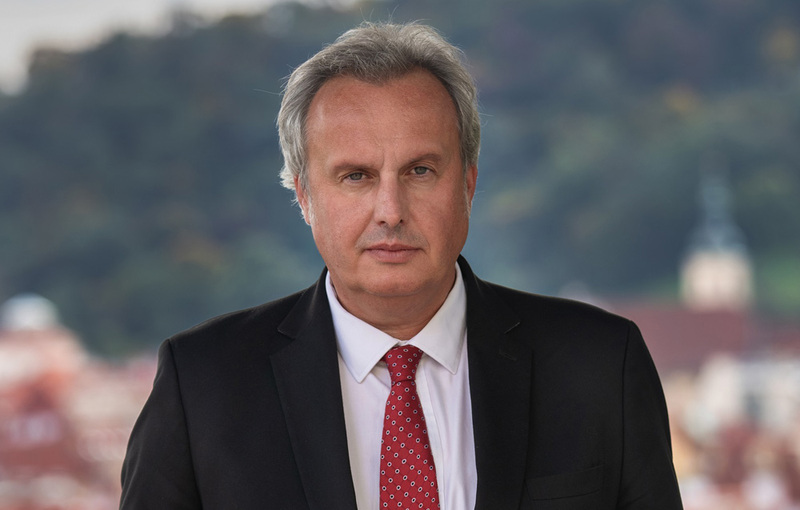 Picture: Government National Security Advisor Tomáš Pojar | Government Office of the Czech Republic
It's been almost a year since the Russian invasion of Ukraine began. The dynamics of the conflict have changed in recent weeks and Russia now has to defend itself on most fronts. Ukraine's stated goal is currently the liberation of all territory, including Crimea. The US and other Western allies declare that the terms of peace must be set by Ukraine itself. Do you think that this outwardly united position of the Western countries will be maintained and will 'survive' for months to come?
Unity has lasted until now, which many did not expect. For me, this is a pleasant surprise. And I am convinced that it will endure. We need two years for Russia to exhaust itself, for us to stay strong and to really get rid of our dependence on Russian energy. And never again be blackmailed by Russia as the Czech Republic or the EU is today.
What could change it and force Ukraine to change its attitude?
A long-term freeze on the front line.
In recent weeks, as Russia has been attacking Ukrainian cities with missiles and, apparently, Iranian drones at an increased rate, Western countries have been gradually moving to supply advanced anti-aircraft systems. However, the question arises as to why this has not been the case earlier. Is the reaction of Western countries too slow (see, for example, Germany and Iris-T)?
One can always do things faster and on a larger scale. On the other hand, it must be acknowledged that Western aid to Ukraine is absolutely unprecedented and I certainly would not have bet on it before the invasion. It is one of the biggest and most pleasant surprises for me. Yes, even German aid could have been faster and more robust initially, but it is equally true that this aid is unprecedented, it is certainly not letting up, and Berlin is sending more and more weapons. At the same time, it always takes at least a few weeks from the time of the decision to train the troops and get the weapons systems in place. The most important thing now is not to relent and to ensure a long-term supply of weapons and ammunition so that the Ukrainians can successfully defend themselves. Surely we can hold out for many more months.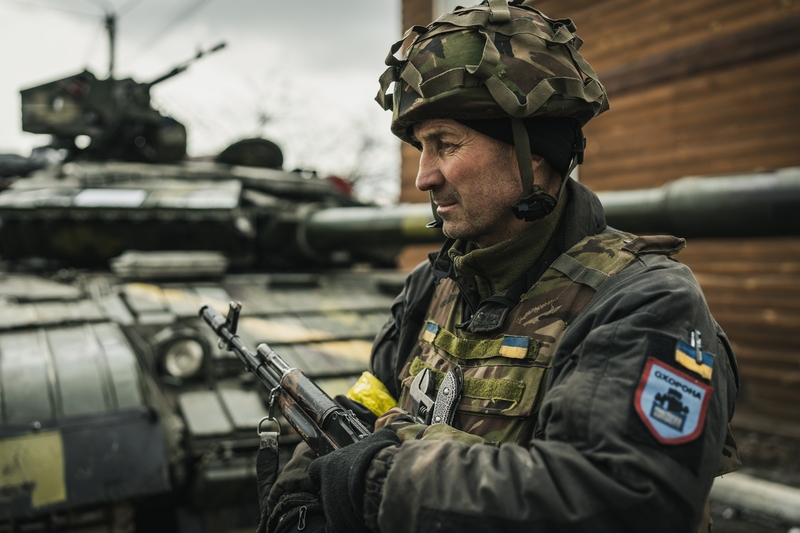 Picture: Western aid to Ukraine is absolutely unprecedented (illustration photo) | Shutterstock
The Israeli Government has stood a little on the sidelines since the beginning of the conflict in Ukraine. While it has provided humanitarian aid to Ukraine, it has steadfastly refused military supplies, for which it has faced increasing criticism in the West. As a former ambassador to this country, can you shed any light on the reasons for Israel's position and whether the situation may change in this regard, given Iran's involvement in supplying arms to Russia?
The Iranian theocratic regime, which calls for the destruction of Israel and seeks a nuclear weapon, is seen by the Israelis as an existential danger. Israel is fighting a war with Iran in Lebanon, Gaza and especially in Syria. There is also the Russian army with its anti-aircraft systems. And Israel does not want to get involved in a direct war with Russia a few dozen kilometres from its major cities, which would certainly be a threat in the event of arms deliveries to Ukraine. Nor does it want Russia to help Iran with its nuclear programme. However, large-scale Iranian supplies to Russia could make a difference, although I would not bet on it. It is certainly not an easy situation for Israel, as most Israelis side with Ukraine.
It has been reported in the media that the US administration has been pressuring the Ukrainian administration not to categorically oppose any peace talks with Russia. Can you imagine the possibility of such negotiations between Ukraine and Russia in the current situation? And under what conditions?
At the moment, Russia is occupying part of Ukraine, terrorising the Ukrainian population, bombing Ukrainian cities and there is no indication that it is interested in any negotiations. Negotiations are simply not on the agenda right now.
Putin's strategy of blackmailing Europe through energy does not seem to have worked. Perhaps that is why the Russian regime's rhetoric on nuclear threats has intensified again in recent weeks. You yourself were one of those who, at the very beginning of the conflict in Ukraine, moderated those who called for greater Western involvement (for example, by establishing a no-fly zone), because it could have had immeasurable consequences. Where do you think the line is where Western assistance is such that it does not provoke Russia to use them? That line seems to be shifting all the time...
A no-fly zone enforced by the West would automatically mean the bombing of Russian air defenses in Ukraine, Belarus and Russia itself, an automatic extension of the conflict into a war between Russia and NATO. This would be an extremely risky step. On the contrary, arming Ukraine to defend itself was the right strategy from the start. And to be able to enforce a no-fly zone over its territory, which it has also essentially succeeded in doing. Russian aircraft do not venture over the vast majority of Ukrainian territory; they simply do not fly there. The use of nuclear weapons by Russia cannot be ruled out, but in the context of the conflict between Russia and Ukraine taking place on Ukrainian territory, it is unlikely. Russia has always understood only force. I firmly believe that it will change its mind. If the war were to spill over into Russian territory, or if the West were to enter it directly with its troops, the probability would increase significantly.
At the end of October last year, you took part in a second trip to Kiev, this time as part of negotiations between the Czech and Ukrainian governments. In addition to the certainly symbolic aspect of the trip, the negotiations included other steps in the framework of assistance to Ukraine, including its future reconstruction. Can you give us the details? And does it make sense to talk about reconstruction when war is still raging in Ukraine?
We discussed, for example, continued military aid as well as the involvement of Czech companies in the reconstruction of the country. Some reconstruction is already taking place in the liberated areas. Above all, companies that establish contacts with Ukrainian partners now, at this difficult time, will be in a much better position when the reconstruction gets into full swing. I don't know when that will be, but there is a good chance that the war will be over within two years. The Czech Republic has a very good reputation in Ukraine, so I sincerely hope that Czech companies will be able to make the most of this. The arms companies have already managed to do so. The intergovernmental meeting in Kiev was about specific projects, but also about strengthening our reputation among Ukrainians. It will be important for Czech entities, whether companies, universities or NGOs, to make the most of the reconstruction pie that will be on the table. The Czech Republic's share should be much greater than, for example, Spain's, because we now have a much closer relationship with Ukraine. Our advantage is our knowledge of the environment in Ukraine and our ability to get along, which will be our advantage against the competition. That is why we have to go to Ukraine and get contacts there.