Another company BAF is ready for Afghanistan, successfully passed the certification
Professional tactical exercise Shield which also incorporates certification culminated today in the Hradiště Military Training Area. The 13th BAF (Bagram Air Field) Guard Company can now take off for Afghanistan. Its task will be to participate in protection and defence of the Bagram base together with other coalition partners.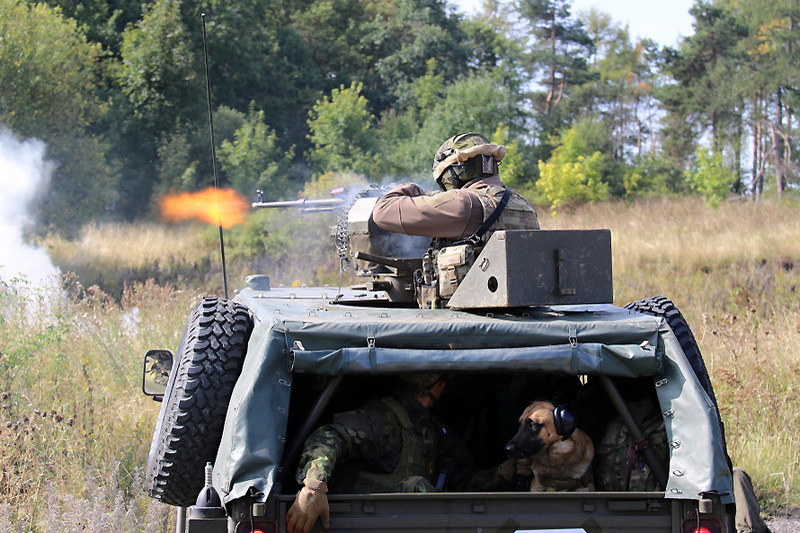 Picture: Covering fire | Michal Voska, army.cz
"From the start of the certification exercise the contingent members are examined in various situations which they can face in the place of deployment," explains Captain Miroslav Maixner, the main referee.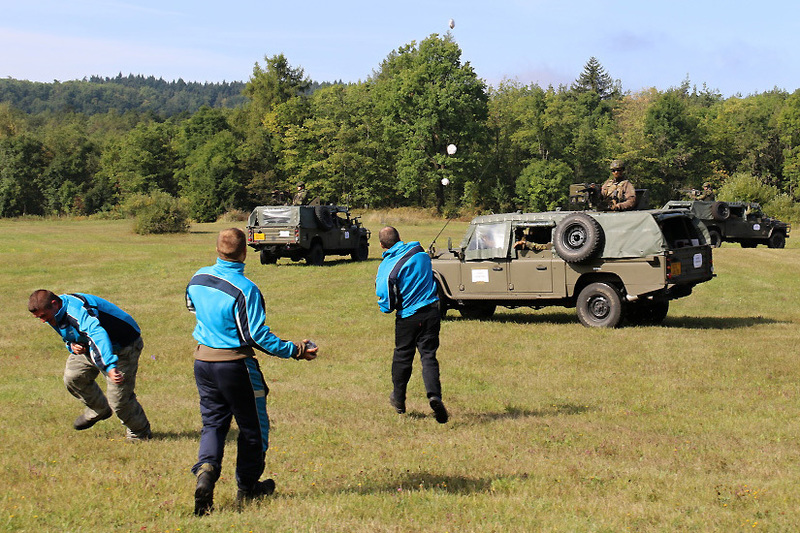 Picture: Stone throwing as a part of training | Michal Voska, army.cz
Soldiers had to prove to the members of the selection board that they can immediately react to unexpected incidents and follow the set rules. "The managing staff put stress especially on reality of situations, based on experience of our units as well as units of the coalition in Afghanistan.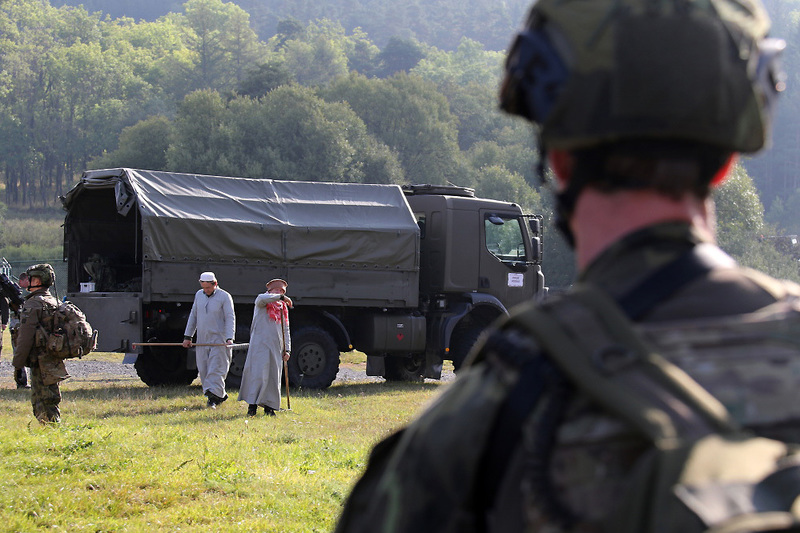 Picture: Activity around the goods wagon was attentively supervised | Michal Voska, army.cz
This is why soldiers apart from reaction to enemy shooting, improvised explosive devices, and negotiations with local representatives had to solve e.g. explosion of a self assassin, providing of first aid to injured soldiers and calling Medical Evacuation (MEDEVAC) with subsequent tactical air evacuation of the injured," added Maixner and noted that the preparation of a unit for deployment abroad takes approximately six months, and its culmination – the certification exercise then takes several days.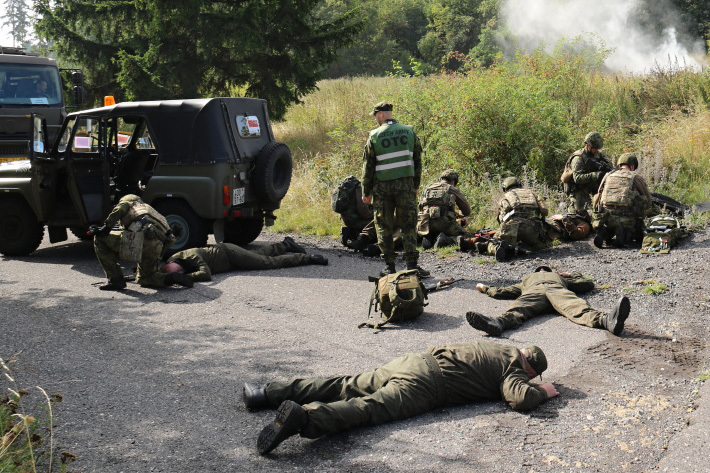 Picture: Everything under attentive supervision of instructors and referees. The Managing Staff included members of the Training Command – Military Academy as well as representatives of the Land Forces Headquarters, dog handlers from the Military Cynology Centre of the Military Medical Agency of the ACR and members of the 11th BAF Guard Company. Also soldiers from the Active Reserves of the Pardubice Regional Military Headquarters participated in the exercise, which was a new experience for them. | Michal Voska, army.cz
The 13th Guard Company, which will set out for Afghanistan in the end of the year, is prevailingly formed by members of the 43rd Airborne Battalion Chrudim. The exercise itself had 300 participants.