Defence 24 Day: 24-25 May at PGE Narodowy
The largest conference devoted to security in Central and Eastern Europe. This is the fifth edition - this time at PGE Narodowy, in the heart of Warsaw.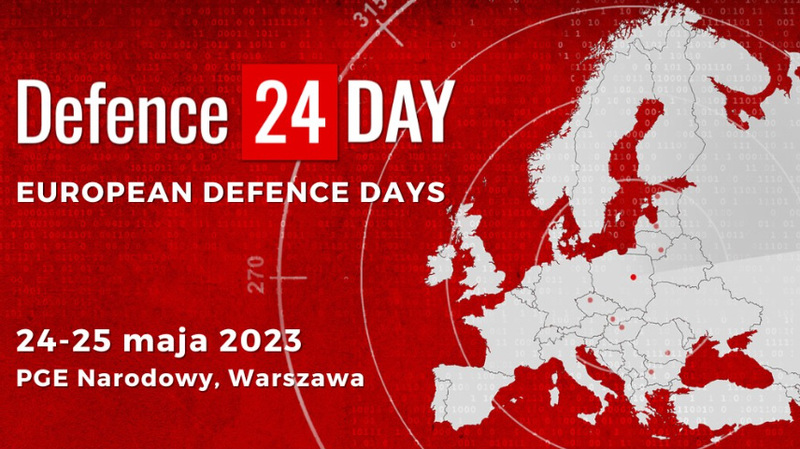 Picture: The largest conference devoted to security in Central and Eastern Europe | Defence 24
Over 60 discussion panels, which will be attended by representatives of the Government - the Minister of National Defense, Mariusz Błaszczak, the Polish Army m.in.: Operational Commander of the Armed Forces, General Commander of the Armed Forces, Chief of the General Staff of the Polish Army, Head of the National Security Bureau, and allied troops, including the former commander of SECURE General Philip M. Breedlove, and representatives of embassies, m.in Canada and Estonia.
The two-day conference is under the honorary patronage of the President of the Republic of Poland Andrzej Duda. The first day of the conference will end with an evening Gala, during which, for the first time in the five-year history of the event, "Defence Eagles" will be awarded to companies from the arms industry and people related to the subject of security. Awards will be presented in seven categories:
Product of the Year
The most innovative product related to defense
Product development
Science in the service of defense and security
Exporter of the Year
Special Award
Readers Choice Man of the Year Defence24.pl
The final ten, which will fight for readers choice are decision-makers who deserve respect and recognition with their civic attitude and work for the homeland and its security. Gala participants will also be able to take part in a special charity auction, prepared in cooperation with the Grow Up with Us Foundation.
Defence24Day is a unique opportunity, before the upcoming NATO summit in Vilnius, to talk about military, energy and economic security issues in this part of Europe in a slightly looser atmosphere.