Our helicopter crews have returned from the Mountain Flight exercise in France
For two weeks, soldiers trained to fly in alpine terrain in the French Pyrenees. For the thirteenth time, the Náměšť aviation personnel took part in the Mountain Flight 2021 international exercise, which again this year focused on flying helicopters in difficult tactical and geographical conditions.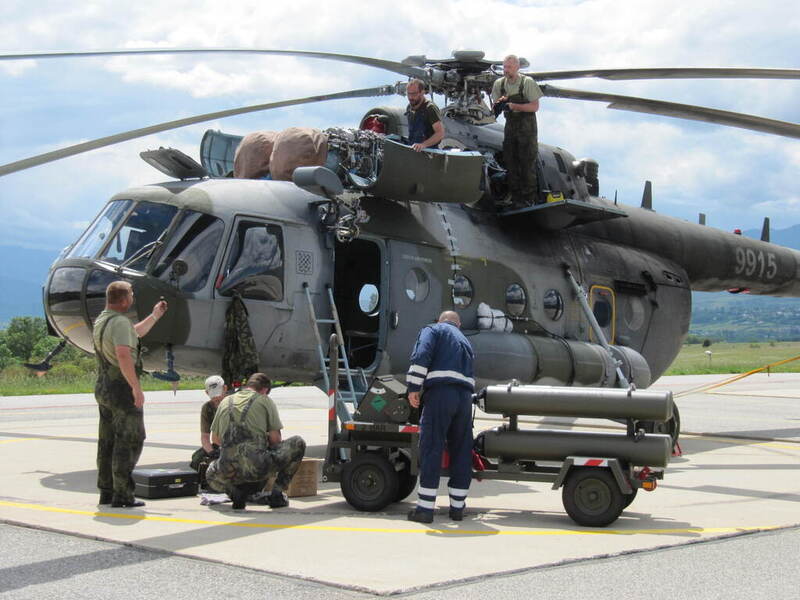 Picture: Maintenance of the Mi-171Sh helicopter | Ministry of Defense of the Czech Republic
The aim of the exercise was to master and consolidate the practical skills and habits of crew members during flight activities in the mountains. High altitudes are characterized by thinner air, air currents, sudden temperature fluctuations and all these specifics must be taken into account by pilots when flying. The Czech mountains do not reach the required altitudes and therefore this type of flying cannot be simulated in our republic. "This exercise is of great importance not only for pilots, but also for technical personnel due to the uniqueness of conditions and it can not be replaced by anything in the training," Lt. Col. Milan Obr, commander of the helicopter unit at MF2021 exercise, explained.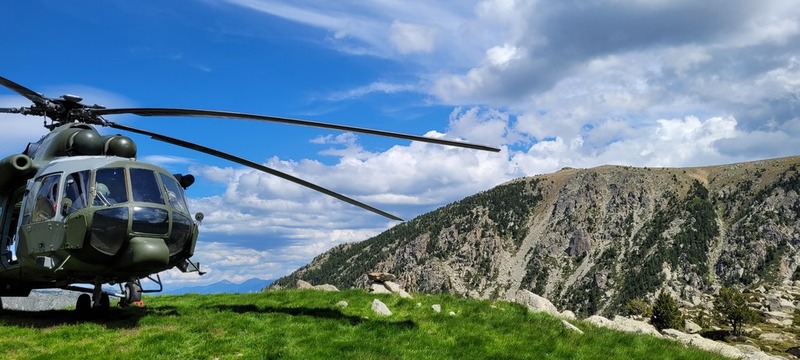 Picture: Mi-171Sh helicopter | Ministry of Defense of the Czech Republic
For two weeks, the crews of Mi-171Sh / ShM helicopters, according to their level of training, mastered and deepened their art of flying in an alpine environment. The pilots performed reconnaissance of suitable landing sites in individual designated zones, followed by landing on the most suitable ones. They also tested the helicopter's behavior at its limits. "As part of the cooperation with the French Army, we also performed several supply flights with material to hard-to-reach places in the mountains," Lieutenant Colonel Obr added.
The alpine conditions are, of course, also a challenge for the technical staff who prepared the aircraft in Sainte Léocadie. "Only thanks to the quality of the technical staff of ILS (Engineering Aviation Service) and flawless logistical support it was possible to fulfill the required sum of flights. It was threatened by a complicated failure of a helicopter, which was successfully removed and the deficit in the sum of flights was caught up in the second week," Lt. Col. Obr praised the technicians.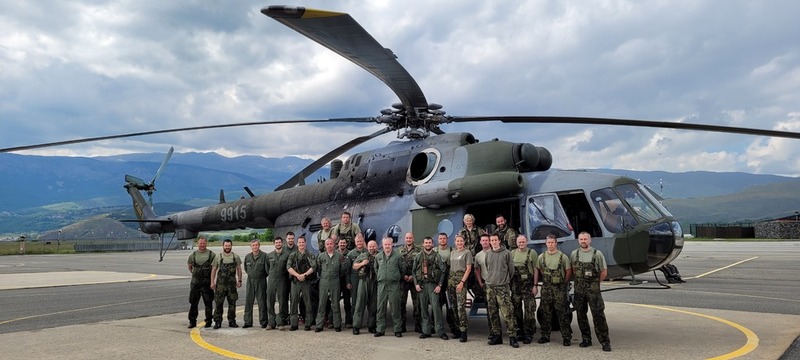 Picture: Practicing on Mountain Flight 2021 | Ministry of Defense of the Czech Republic
The exercise took place at the French training center Sainte Léocadie, which was founded in 1960 as part of the French Army Aviation School. In recent decades, it is widely used not only by the French Air Force, but for unmistakable conditions it is also a popular destination for flights from Belgium, Germany, the Netherlands and the United Kingdom. Extensive mountain complexes separated by deep valleys and high mountains descending steeply into the valley represent a unique opportunity for pilots to try piloting in these challenging conditions. The airport is located on a plateau at an altitude of 1330 m above sea level.