The purchase of Venom and Viper helicopters is heading into the finals. The Government will comment on it this week
According to our information, we can expect the purchase of helicopters to be approved later this week. According to our government source, this will even be discussed already at the meeting tomorrow (Wednesday). Should the purchase be agreed, which is virtually a definite thing, the Czech Republic might expect delivery by 2023.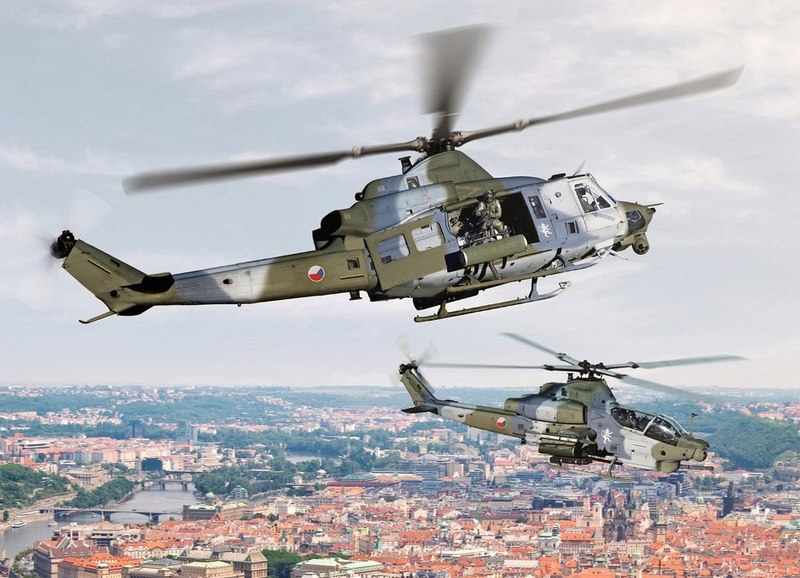 Picture: UH-1Y Venom (at the foreground) and the AH-1Z Viper helicopters simulation in the Czech camouflage | Bell
During the governmental meeting particular pointss are discussed and the outcome of the negotiations is recorded in the minutes, or rather in individual resolutions. The resolutions contain material that had been discussed by the Government. Containing of classified information pursuant to Act no. 412/2005 Coll., on the protection of classified information and security clearance, in the resolution is not published. However,by definition the purchase should not be subject to the confidentiality procedure. The widely promoted case of purchas is also a kind of army PR, as it can clearly point out the fact that modernization is doing well and compared to the former management of the defence department, the contracts are signed, concluded and soldiers get the new military hardware they need so much.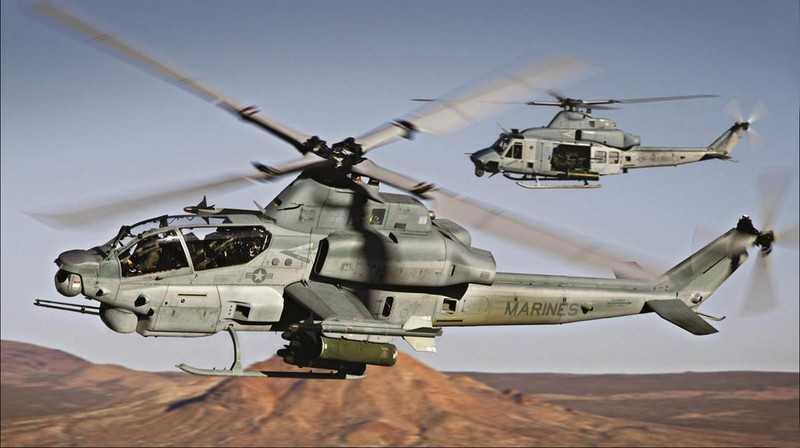 Picture: Together with a necessary service background, it is needed to train pilots for the new types of helicopters. | army.cz
"Based on recommendations of the expert think-tank, we assessed a sthe best the H1 system which is a combination of Venom and Viper helicopters. "This configuration offers all the abilities we required," said General Aleš Opata already in August during his visit to the Náměšť nad Oslavou base together with Prime Minister Andrej Babiš. The contract is worth CZK 14.5 billion. The quotation price includes helicopters, weapons equipment, ammunition, maintenance and staff training.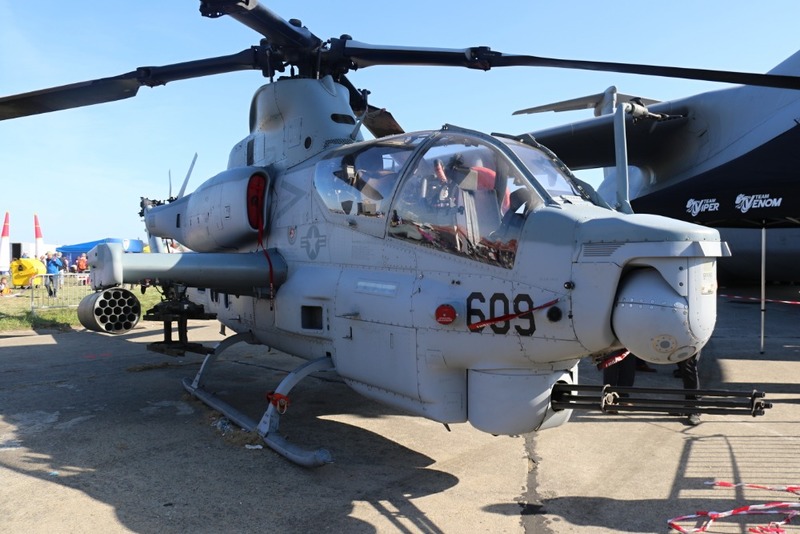 Picture: Bell AH-1Z Viper | army.cz
After completing the necessary procedural steps within the defence department, Lubomír Metnar will submit a proposal to conclude a G-G (government – government) contract to the Czech Government, which, according to our information, will happen till the end of the week, probably on Wednesday. Two offers for the purchase of helicopters were received by the Ministry of Defence from the US Government in late June. The Americans offered either 12 multi-purpose UH-60M Black Hawk helicopters or 8 multi-purpose UH-1Y Venom machines along with four attack helicopters AH-1Z Viper.