Will Birdon BEB replace the current boats of the Czech Army?
The engineer troops of the Army of the Czech Republic are equipped with the Czechoslovak MO 634 and MO 2000 Veronika boats. These already-elderly boats absolutely can't keep in step with the modern equipment. That's why a question arose: what will take their place. One of possible solutions are well-proved Birdon BEB boats used currently by the US Army.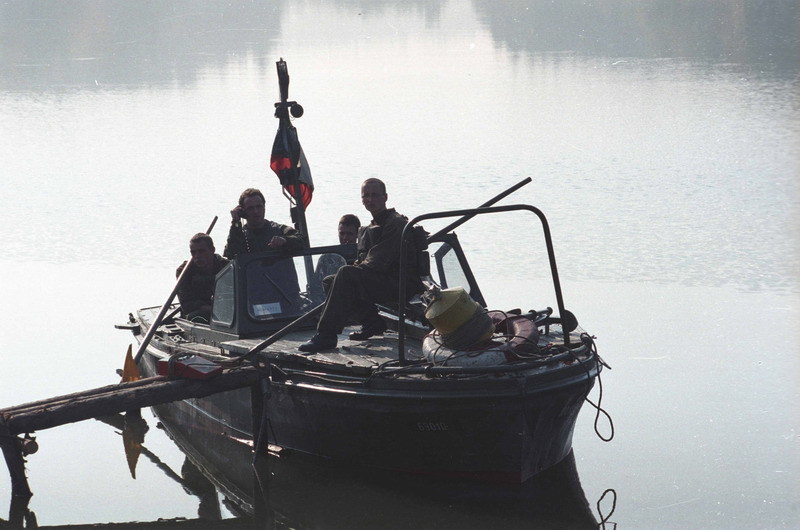 Picture: MO-634 motor tow boat | army.cz
Australian Birdon Company has developed the BEB vessel for towing and pushing boats and pontoon bridge systems. The vessel so proved oneself that it even won a tender for new boats for the US Army. This company is represented in the Czech Republic by Excalibur Army, and that is an excellent chance to substitute the obsolete relatively slow boats of the Czechoslovak production by modern technology with a vision to use it for the next dozens of years.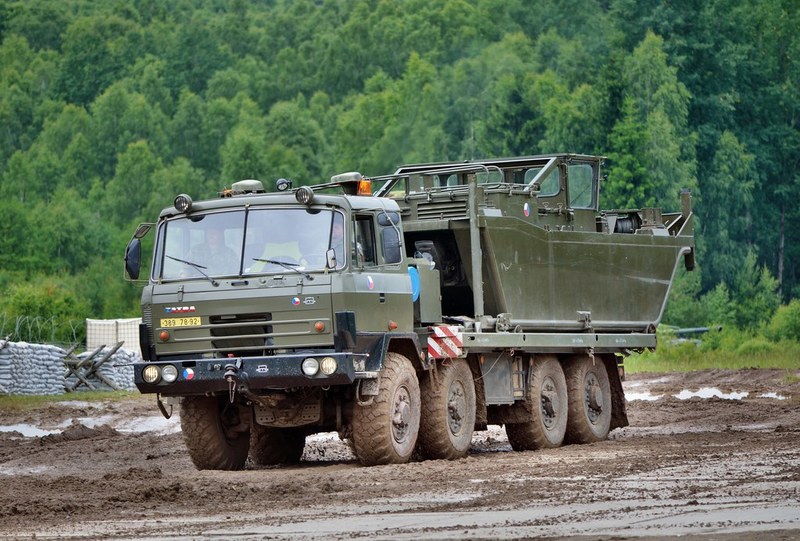 Picture: MO 2000 Veronika | Flickr with the owner's consent
Verunka, as pontoniers lovingly nickname the MO 2000 boat, consists of a whole-metal structure from sheet steel with a width of 4 mm with longitudinal and transversal enforcement. The boat body meets the requirements of the Czech Marine and Industry Register (Czech abbreviation: ČLPR), GL and SPS and falls into the classification class of GL100A5 I Pushing Tug. One MO-2000 Veronika boat can be replaced by two MO-634 boats during manipulation with the PMS floating bay. Just for the record, it is necessary to say that in spite of its age the Veronika is a relatively modern boat till now compared to MO-634, which is already hardly able to keep in step with competitors, for example during military exercises in which the Czech pontoniers participate.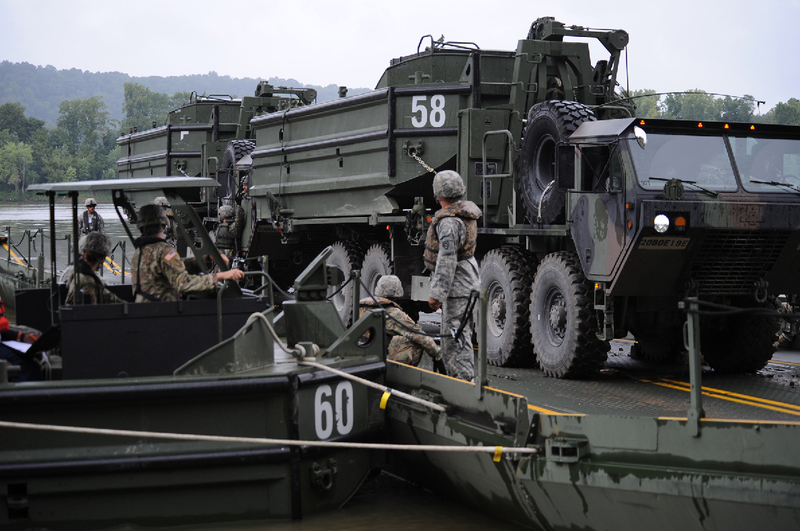 Picture: Birdon BEB manipulating motor boat is on service of the US Army | US Army
With regard to the modernization of the Czech Army, it is also necessary to think about transportation by water, about bridge pontoon systems and last but not least about boats (tow boats, tug boats,). The Birdon BEB has two-person crew with the possibility of transportation of ten armed soldiers, thus soldiers with full military hardware. What is also important is the boat's speed. Thanks to powerful motors (it can be expected that, in case of delivery to the Czech Armed Forces, another drive unit could be chosen) the sailing speed achieves up to 28 knots, i.e. 52 km/h. It's then a very quick boat that without problem overcomes even half-meter waves. In pushing mode, the BEB achieves speed up to 8 knots, i.e. 15 km/h.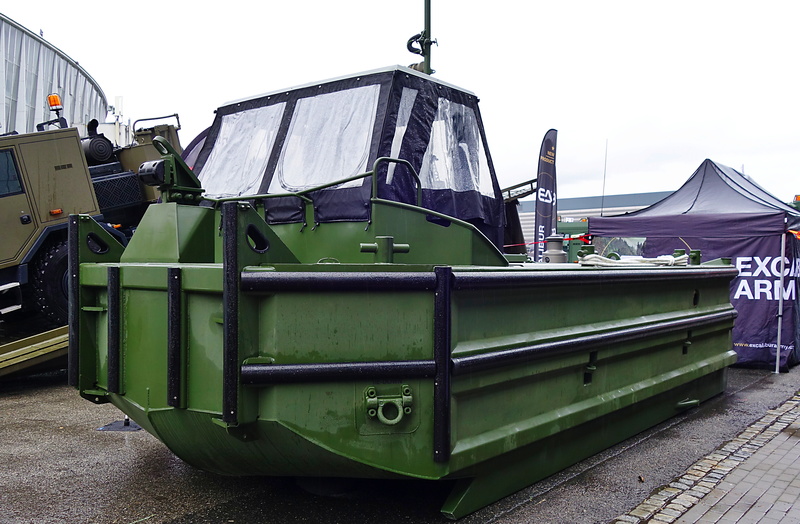 Picture: Birdon BEB manipulating motor boat at IDET 2019 Trade Fair | author's archive
The Birdon BEB may be used for other useful activities within other units of the Integrated Rescue System. For example, removal of ecological accidents, construction of new walls, support of divers and diving works, rescue and evacuative activities in the case of floods, transportation of the entire team of the rescue and recovery service, including health services, exploration of water obstacles, etc. We'll see in which direction the Czech Army will put off while selecting new boats. The well-proved equipment of the Alliance ally could be a good option and a step forward.
Basic parameters of the Birdon BEB boat
- all-metal aluminium design, resistant to corrosion
- length: 6,870 mm
- width: 3,250 mm
- height of the sides: 1,524 mm
- dead-weight: 6,500 kg
- drive unit: 2x Cummins QSB6.7M with power 184 kW (250 hp) at 2675 rpm
- speed-reducing gear box: Maritimus ZF280-12.276:1
- water jets: 2x NAMJet TJ381HH with diameter of 387 mm
- sailing speed: up to 52 km/h (28 knots)
- pushing speed: up to 15 km/h (8 knots)
- endurance: 10 hours at 45% of motor power
- ability to sail afloat with waves up to 0.5 m
- boat crew: 2 persons, plus 10 soldiers with military hardware
The Birdon BEB manipulating motor boat can be also part of IRB (Improved Ribbon Bridge) pontoon bridge system on the chassis of Tatra Force 8x8. It is a result of cooperation of Czech holding CSG, especially Excalibur Army, and GDELS Company. The IRB set has specification of MLC 80 for tracked vehicles and MLC 96 for wheeled vehicles, and then is determined for the support of middle and heavy armoured equipment. The IRB is compatible with other bridge systems used in NATO. It consists of river and shore pontoon parts, from which floating bridges or ferrying floating bays are compiled.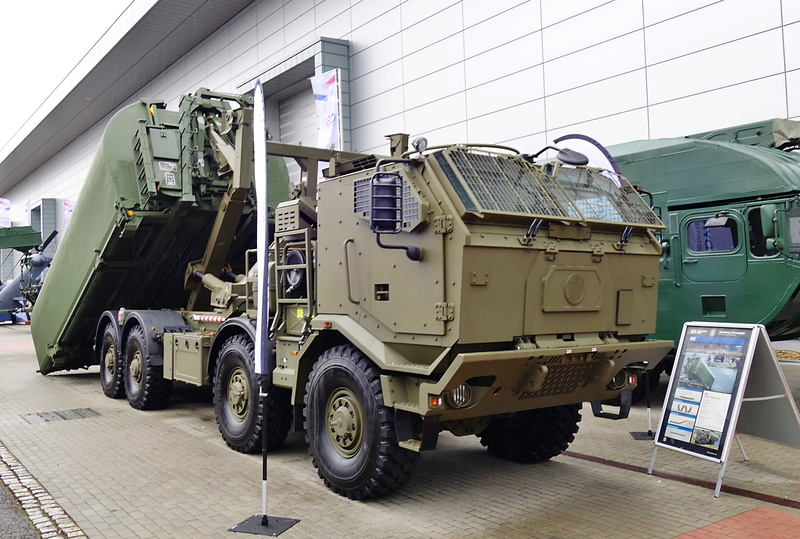 Picture: The IRB (Improved Ribbon Bridge) pontoon bridge system on the chassis of Tatra Force 8x8 was presented at IDET 2019 Trade Fair | author's archive
Pontoon parts and manipulating vessels can be placed on the chassis of Tatra Force by means of the BAP (Bridge Adaptor Pallet) removable adapter. Thanks to it, the IRB system doesn't require special vehicles for their transportation but only multi-purpose loaders with a hook.