Will Lynx win the tender for new infantry fighting vehicles? Rheinmetall recruits hundreds of employees.
Three factories falling into the affiliated concern Rheinmetall Automotive have been operating over ten years near Lake Milada in Ústecký Region. An intensive recruiting campaign has been initiated now. Its aim is to hire hundreds of employees. It might be also caused by a necessity of the qualified labour power for the production of the Lynx armoured vehicles.
"It is one of the reasons why we chose this place. We are going to use the existing infrastructure, and – in addition – it is situated closely to the German border," explained Oliver Mittelsdorf, vice president of Rheinmetall Defence to the Euro Daily Newspaper. And also added that he is aware of the low unemployment level in the Czech Republic, and by this reason they want to aim especially to the citizens who drive for job to Germany.
It is said there are talks that Lynx could be a favourite of the procurement for 53 billion. We hardly can evaluate credibility of this statement, but the fact is that Rheinmetall is building in the Czech Republic not only reputation but especially working and manufacturing background. This also might positively affect this procurement. Employment of hundreds of persons and in addition obligation to transfer the production of at least 40 % to the state enterprise finally means that the Lynx could be manufactured in our country completely, of cause excepting external supplies of electronic systems etc.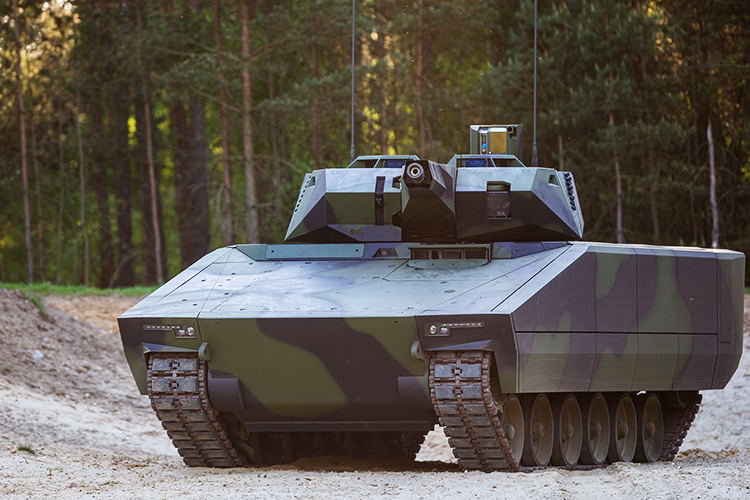 Picture: Lynx KF41 | Rheinmetall
The Lynx is a baby among the offered infantry fighting vehicles. This vehicle has been developed by Rheinmetall as a cheaper and simpler alternative of the Puma, which it manufactures for the German company Bundeswehr together with Krauss-Maffei Wegmann. The Lynx KF31 was firstly publicly introduced in 2016 in the Eurosatory Military Trade Fair in Paris, where two years later a new prolonged model, KF41, in configuration of an infantry fighting vehicle and commander-staff vehicle was disclosed.
The Lynx is designed as modular and might be delivered either as a "low-cost" or "hi-tech" model for different purposes. Its components, such a motor, gearbox and others, are bought from other producers which also deliver them for other commercial platforms – for example, the Liebherr motors are used in bulldozers or excavators and so on. This solution has its undeniable advantage at least due to the accessibility of spare parts, but on the other hand the vehicle doesn't dispose of so-sophisticated systems – while other German solutions, such as the IFV PUMA is "not only a vehicle but a system", the LYNX is a "construction set", what - however - doesn't mean that it can't be used at all (speaking of the category of passenger cars, a lot of people prefer those in which they themselves and for a song are able to replace a lamp, oil or shock absorbers).
The next favourite is, certainly, IFV ASCOD. During dynamical demonstrations within the NATO Days, a technological demonstrator of the ASCOD 2 infantry fighting vehicle, model ASCOD 42 with a crew gun turret, manufactured by General Dynamics European Land System has been introduced. Type ASCOD 42 is just one of the possibilities of replacement of the BVP-2 infantry fighting vehicles in the armament of the Czech Armed Forces.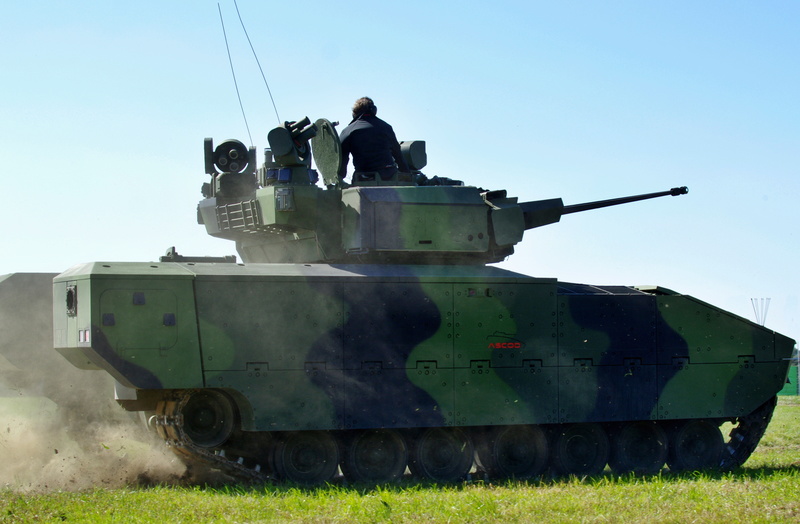 Picture: The ASCOD 2 infantry fighting vehicle, model ASCOD 42 with a crew gun turret | DP
The introduced demonstrator with a crew gun turret doesn't represent a final solution, which company GDELS is going to offer for the decisive phase of the tender of the Ministry of Defence of the Czech Republic, but it is just a next developing step. The presented variant has to, first of all, demonstrate variability of the ASCOD 2 (or ASCOD 42) platform and possibility of integration of different combat systems and interior configurations. For example, the ASCOD 42 was demonstrated on the last-year NATO Days in a form of a fire support vehicle with a turret equipped with a 120 mm gun. And - for a change - it was introduced as an infantry fighting vehicle with crewless gun turret in the IDET Trade Fair in May 2019.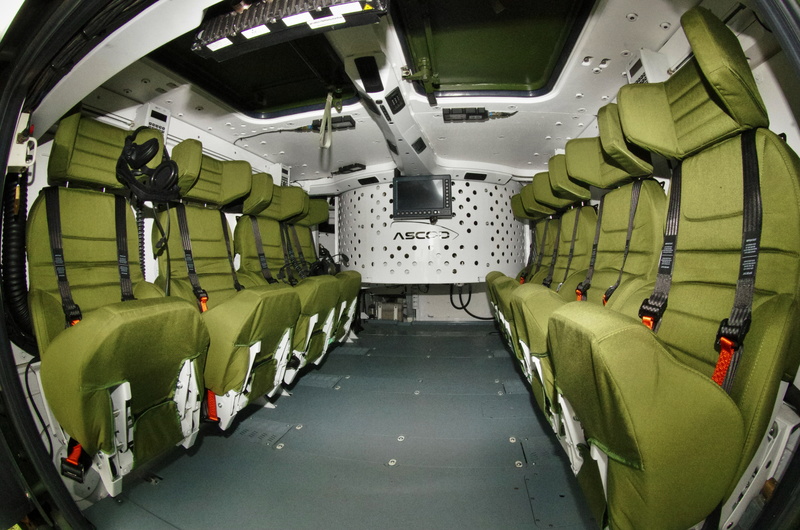 Picture: The interior of the ASCOD 42 infantry fighting vehicle with a crew gun turret | DP
The ASCOD vehicles serve, for example, in the Spanish, Austrian or Britain Armies and there are several variants of it, namely these are, for example, armoured personnel carriers, infantry fighting vehicles, survey, commander's, recovery/mobile repair, mortar, medical vehicles or direct fire support vehicles. The total number of vehicles supplied and presently ordered is 965 pieces.