Companies of CSG Aerospace Division Will Present Their Products at FIDAE 2022 in Santiago
The Chilean metropolis of Santiago will be the venue of the FIDAE 2022 trade fair from the 5th to 10th of April this year. FIDAE is the largest presentation and busi-ness event in the aerospace and defense industry field in South America. The ex-hibitors will also include companies associated with the CSG Aerospace division of the CZECHOSLOVAK GROUP (CSG), specifically ELDIS, RETIA and CS SOFT compa-nies. The companies will present their products in the national exposition of the Czech Republic in Hall D at Stand 36.
ELDIS presents its main products for a comprehensive airport radar equipment solu-tion, which it supplies to customers in many countries around the world. This includes, for example, the combined RL-2000 / MSSR-1 radar system, which combines the pri-mary surveillance radar RL-2000 and the monopulse secondary surveillance radar MSSR-1. With this system or its individual components, the company has already suc-ceeded, for example, in Czechia, Hungary, Poland, India, Indonesia, China, Pakistan, Jordan, Malaysia and South Korea. In India, for example, RL-2000 / MSSR-1 combined radar systems cover 99 percent of the country and form the backbone of civil aviation traffic control. As part of a comprehensive ELDIS airport equipment solution, it also offers the PAR-E precision landing radar or the ERDIS radar display system.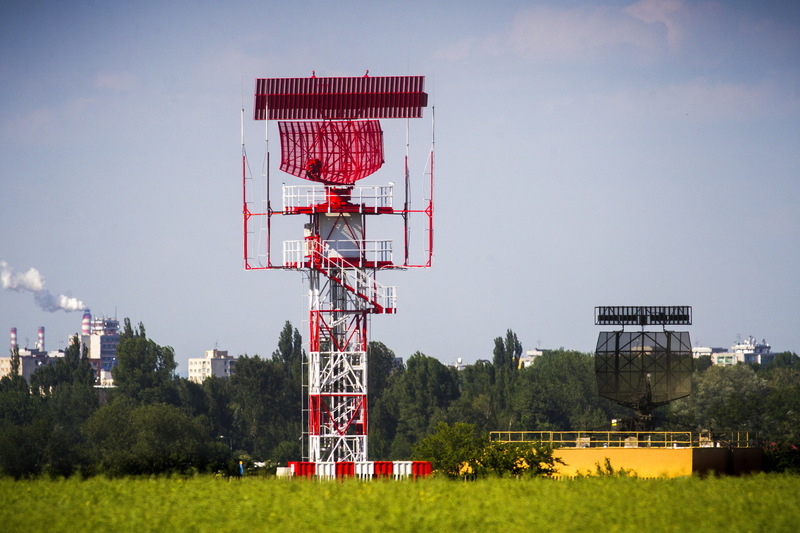 Picture: RL-2000/MSSR-1 | ELDIS
The highlight of RETIA's exhibition will be the special ReTwis 5 portable radar, which is able to detect and monitor people and living beings behind non-metallic obstacles. With this top device, RETIA has already succeeded, for example, in the USA as well as in Europe, and the Police of the Czech Republic has also been equipped with the de-vice. RETIA will also present a scale-model of one of its main products, the compact 3D radar called ReGuard, which is designed primarily for the detection and simultaneous tracking of land and slow low-flying targets with a small radar cross section.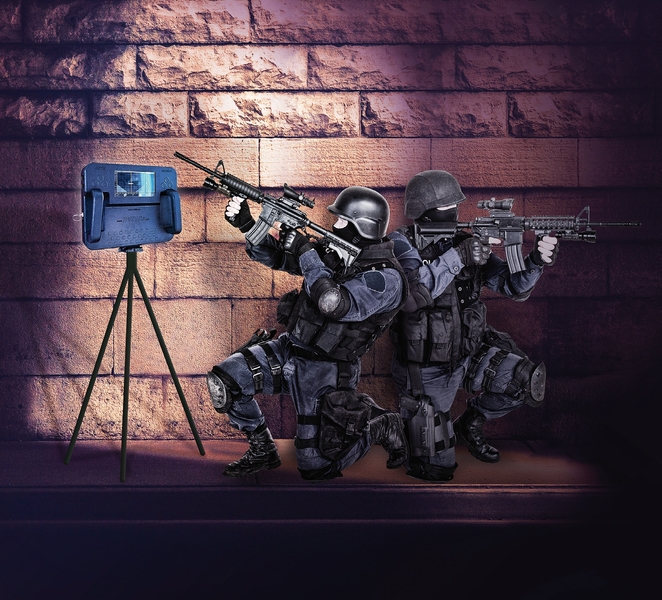 Picture: ReTwis 5 | RETIA
It has a range of up to 18 km, can monitor targets up to heights of 3 km and works on the basis of electronic deflection of radar beams and mechanical rotation of the radar head. It is also suitable for locating and tracking drones and unmanned aerial vehicles, so it can function as part of anti-drone systems. RETIA offers it in a stationary or mobile version.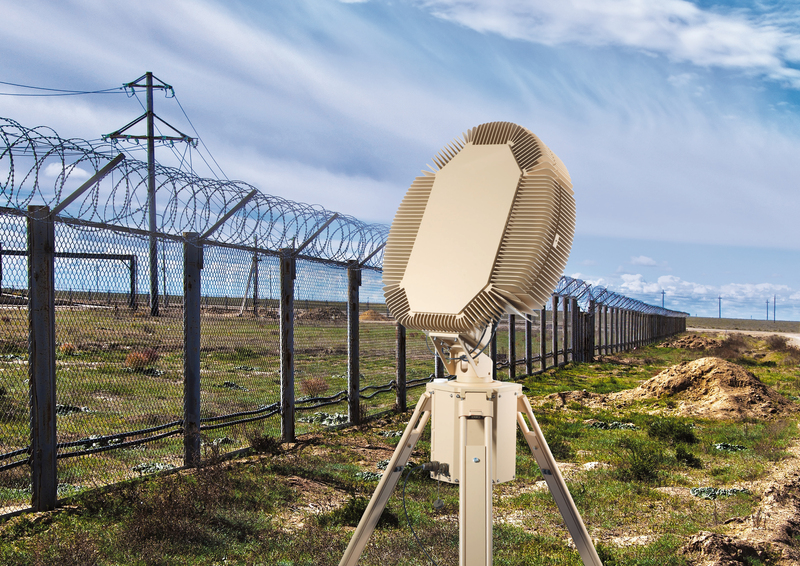 Picture: 3D radar ReGuard | RETIA
CS SOFT company will present its key products for air traffic control services. These will include the ALS ATM system, the ATC simulator, the PAGODA solution for monitor-ing of datalink traffic, the Traffic Complexity Manager and the improved multi-purpose tool for situational awareness and investigation of air incidents called Radar-View. CS SOFT specializes in the development of comprehensive and scalable air traffic control software solutions within its development and business activities. It develops and supplies systems that process flight plan data, radar data and other flight data necessary to maintain an overview of air traffic and its management.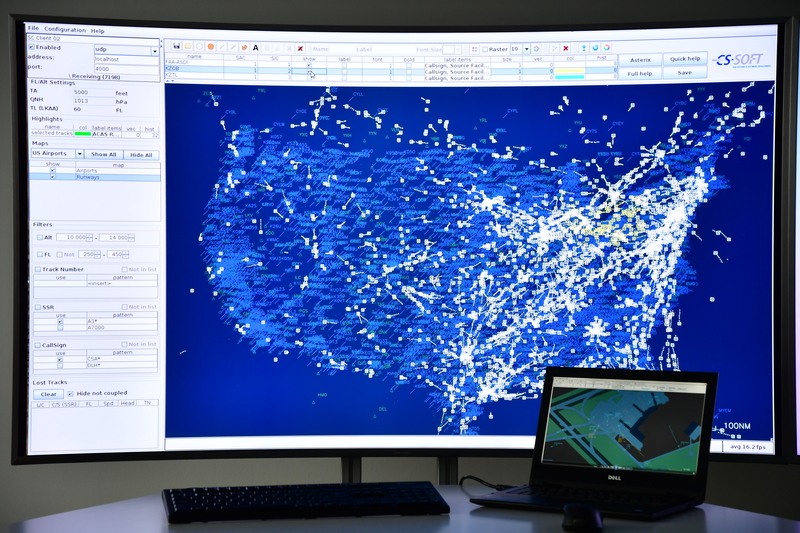 Picture: CS SOFT company will present its key products for air traffic control services. | CS SOFT
The product portfolio of the company is complemented with 2D and 3D ATC simula-tors, which are part of full-fledged air traffic controller training. The company also deals with air and ground operational situations by developing surveillance and moni-toring systems as a means of maintaining an overview. It also relates to multi-purpose tools that enable the comprehensive and secure distribution of sensitive data of vari-ous formats between systems.
FIDAE (Feria Internacional del Aire y del Espacio) is a trade fair and air show that has been held every two years in the capital of Chile, Santiago, since 1980 (since 1990 un-der the acronym FIDAE). Two years ago, the fair was cancelled, but in 2018 it was at-tended by 533 exhibitors from 50 countries. At that time, the largest event of its kind in South America was attended by 120,000 experts, delegations, and guests from more than 40 countries.
About ELDIS
The company ELDIS Pardubice, s.r.o. is a Czech company, which was founded in the town of Pardubice in 1991. Since its inception, it specializes primarily in the develop-ment and production of radar technology and air traffic control systems and is current-ly a leading Czech manufacturer of active radar systems. The company's products are used by customers in more than 25 countries around the world, including the Czech Republic, and these radar systems serve civilian air traffic control organizations as well as military entities. All these systems consist of modern, exclusively semiconductor technology, are modularly expandable and fully comply with EUROCONTROL and ICAO standards.
About RETIA
RETIA a.s. was founded at the end of 1993 in the town of Pardubice by a team of engi-neers and collaborators from the development of the former Tesla Pardubice compa-ny. RETIA is a technological company that develops, manufactures, and modernizes radars, missiles, command and control systems, recording systems, UWB location equipment and communication systems. It supplies these products to the Czech Army and the armies of NATO allies, indirectly to the North Atlantic Alliance and other mili-tary and civilian customers in the Czech Republic and in more than 40 countries around the world. RETIA exports more than two thirds of its production.
About CS SOFT
CS SOFT is a traditional supplier of state-of-the-art ATM systems and solutions for avia-tion. Over the last 30 years, the small Czech company that began as a pioneer in the field of ATM has become a dynamic European company with advanced software de-velopment methods, rich experience, extensive product portfolio and successful instal-lations in a number of countries on four continents for both civil commercial and mili-tary spheres. In addition to its own air traffic control systems, it also develops and op-erates ATC simulators to train future air traffic controllers. The company's key domes-tic customer is the state company Air Traffic Control of the Czech Republic.
About CSG Aerospace
CSG Aerospace is a division of the CZECHOSLOVAK GROUP holding company, which covers several Czech and Slovak companies operating in aviation-related fields. The companies complement each other with their products and services and offer custom-ers comprehensive and professional solutions in many areas of the civil and security sector. The division consists of ELDIS, RETIA, EUROPEAN AIR SERVICES, CZECH AVIA-TION SERVICE, CS SOFT, ATRAK, JOB AIR TECHNIC and SLOVAK TRAINING ACADEMY.