The legendary Tiger stopped flying in our army. The damaged Mi-24/35 will be used for spare parts.
The last year's accident of this already legendary helicopter, which caused the machine to fall from the height of several meters, has a sad denouement. After a lengthy investigation in the state-owned company LOM Praha it was decided that it will be used for spare parts, though the helicopter was repairable. This slowly closes the phase of the legendary Hind in the Army of the Czech Republic and new machines are expected to arrive.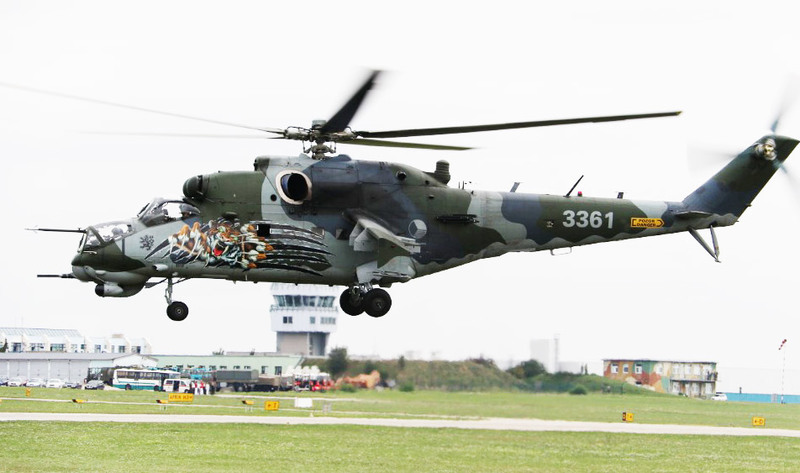 Picture: Legendary fighter Mi-24/35 with a tiger's motive | author's archive
The accident happened at the22nd Helicopter Air Force Base in Náměšť at the end of the year. The attack helicopter Mi-24/35 Hind with the hull number 3361 reached a height of a few meters during the stress tests in the early morning hours, when it had a technical defect, as the server Natoaktual.cz had already reported. The rotor blade of the compressor turbine was damaged, which led to the failure of one of the two engines and the consequent hard landing on the ground. The accident happened without a toll on human lives. It was moderate impairment of the machine.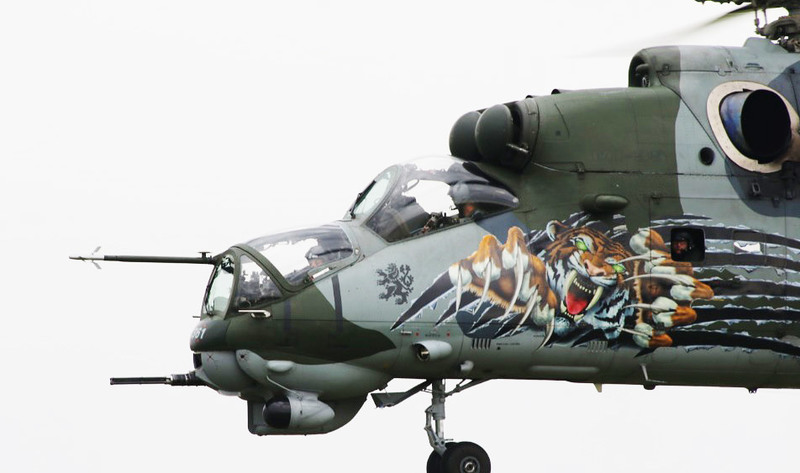 Picture: Detail of tiger's motive | author's archive
Considering the situation and expected purchase of new helicopters Viper and Venom, the leadership of the Army and Ministry of Defence of the Czech Republic have decided to discard the helicopter without repair. The reusable spare parts will be 'cannibalized' or reused for the machines that are still in service. "With respect to the planned purchase of multi-purpose helicopters and time period for repair (approx.2 years, editor's note) this repair will not be implemented," said the spokeswoman of the General Staff Magdalena Dvořáková to the Lidovky.cz server. "The aggregates will be extracted from the helicopter and used as a source of spare parts for other helicopters operated," she added.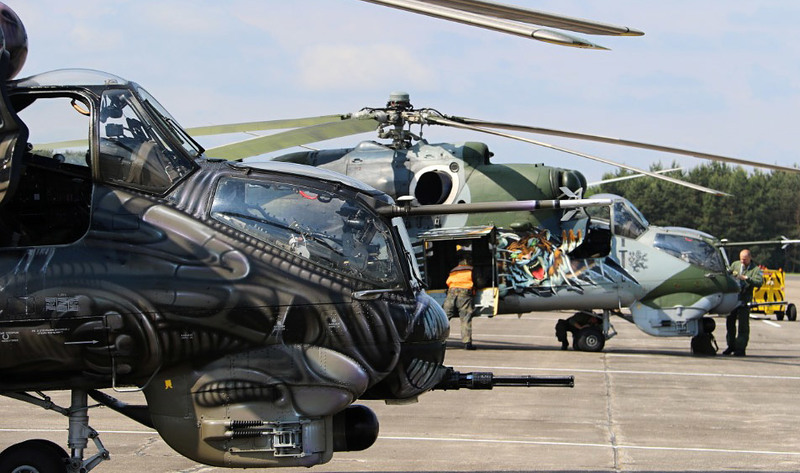 Picture: Two legends – Helicopter Mi-35/24V of the hull number 3366 'Alien' (at the forefront) and the helicopter Mi-35/24V of the hull number 3361 in the tiger's camouflage | author's archive
Therefore, the era of the Soviet legendary helicopters that have real combat experience almost all over the world surely ends. This pilot's favourite and reliable platform is virtually irreplaceable. It combined a decent transport capacity, high manoeuvrability, speed, but also the overwhelming firepower in the pods. Hind, i.e. the doe, became a very dangerous adversary and flying over the battlefield could bring destruction and a quick end to the fight. Anyway, it has been already decided about the successors of these legendary machines. Around 2023, the Army of the Czech Republic will acquire twelve new machines - 8 transport/multipurpose Venoms and 4 battle Vipers.